Delta 8: The Sudden Buyer Craze and Hazy Legal Status for a Hemp Product
A new cannabis product commonly called Delta 8 is confusing law enforcement officials throughout the country. The flower buds look, smell and taste (when smoked) like marijuana, and it even contains a type of THC. Yet, this particular cannabis, which experienced a tremendous surge in popularity in 2020, is seemingly legal to buy and consume even in many states where recreational marijuana remains against the law.
Before getting too far into the legal gray area of Delta 8, though, readers should be cautioned that products containing it have not been FDA-tested or FDA-approved. It's always recommended to speak with your doctor before introducing anything new to your body and be advised that smoking, vaping, or otherwise imbibing any kind of cannabis product could adversely affect your health. Anyone using Delta-8 THC should also be aware it will turn up on a drug test as regular THC, and thus could cause one to fail the test should it exceed the accepted limit.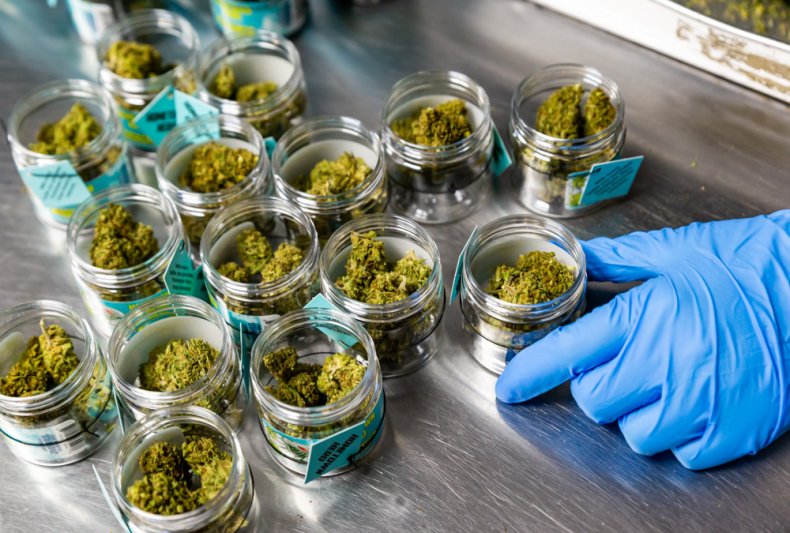 For readers with only a passing knowledge of the cannabis world, there are also some terms to understand. First, marijuana and hemp are the same species of plant, which is cannabis. The plant is further classified as sativa, indica, or ruderalis—though ruderalis is considered a subspecies by many botanists—as well as hybrid combinations of the three. Although hemp is synonymous with cannabis, in legal terms hemp is the non-drug form of the plant, whereas marijuana is cannabis associated with getting people high. This effect in marijuana is caused by the psychoactive cannabinoid THC (tetrahydrocannabinol) or, more specifically, Delta-9 THC. (Marijuana is cannabis with higher concentrations of Delta-9 THC, compared to the trace amounts found in hemp.) Estimates vary, but there are believed to be more than a hundred cannabinoids in each cannabis plant. These include CBD, CBN, Delta-9 THC and Delta-8 THC.
While CBD and Delta-9 THC (usually just referred to as THC) are undoubtedly the most well-known cannabinoids, Delta 8 suddenly, and seemingly out of nowhere, became immensely popular within the last year. Though first discovered in 1941, the compound has largely been ignored for decades due to its limited availability and comparatively moderate effects. However, following the recent and rapid popularity of CBD, Delta 8 has suddenly exploded as the latest cannabis trend and is now sold at everywhere from head shops to gas stations.
Retailers who specialized in CBD before introducing Delta 8 in 2020 reported a drastic spike in sales to Newsweek, which they partly attributed to its supposed anxiety-relieving properties helping people cope with pandemic-related stress. Though it's still early for solid estimates, Trevor Yahn-Grode of cannabis industry analytics company New Frontier Data recently told MedPageToday.com that Delta 8 had retail sales of at least $10 million in 2020.
In recent months, local news outlets have been carrying stories about shops that typically peddle products like CBD being targeted by police for carrying Delta 8. When police departments in states where marijuana is not legal get tipped off about businesses selling weed over-the-counter to customers, they have at times shown up with warrants. However, when presented with paperwork stating the legality of Delta 8, they often leave with only confiscating the seemingly illicit plant products without attempting any arrests.
Currently, 17 states in the U.S. have legalized the recreational use of Delta-9 THC-containing marijuana, yet Delta-8 THC itself is more readily available and believed by its proponents to be technically legal everywhere, even if some states have prohibited its sale. What's the argument for this? For one, hemp itself is federally legal, though each state has different laws and restrictions regarding byproducts derived from hemp, including CBD.
"The federal Agriculture Improvement Act of 2018 amended the federal Controlled Substances Act of 1970 so that hemp plants containing no more than 0.3 percent THC are no longer classified as a Schedule I controlled substance under federal law," Paul Armentan, deputy director of NORML (National Organization for the Reform of Marijuana Laws), explained to Newsweek. "The act also broadened the definition of 'hemp' (Section 297A) to include 'any part of the plant, including…extracts [or] cannabinoids' that do not possess greater than 0.3 percent THC on a dry weight basis. Delta-8-THC is one of some 120 cannabinoids organic to cannabis. So, in theory, if one were able to access Delta-8 from a legally sourced hemp plant, the federal law would classify that compound legal."
When then-President Donald Trump signed the Agriculture Improvement Act (commonly referred to as the Farm Bill), he and industrial hemp proponent Mitch McConnell likely didn't predict it would help bolster the already growing market of CBD. (One recent estimate predicts CBD sales in the U.S. could reach $1.8 billion by 2022.) There's also no way they could have possibly foreseen the current consumer enthusiasm with smoking hemp rich in Delta-8 THC.
As their names suggest, Delta-8 THC and the better-known Delta-9 are remarkably similar chemically, and both cause reactions by binding to the body's endocannabinoid system. They also both produce intoxicating effects when consumed. But whereas Delta-9 THC can cause a potentially heavy effect on users' perceptions, Delta-8 is milder. Some users compare it to the less-intense weed enjoyed by enthusiasts in the 1960s and '70s before levels of Delta-9 THC became so high as to produce anxiety in some users.
Hometown Hero CBD, one of the largest and best-known Delta 8 companies, positions its products as relievers for stress and pain. Its founder and CEO, Lukas Gilkey, told Newsweek, "I can take Delta 8 and still be fully functional, and be fully comprehensive of what's going on, but I do get body relaxation with it, and a reduction in anxiety."
Gilkey sees Delta 8 "more as a wellness product" than marijuana's Delta-9 THC, which he feels is often "way too strong," adding Delta 8 also purportedly increases appetite and reduces nausea. As a result, he believes Delta-8 THC could better benefit those seeking the stress-alleviating qualities of cannabis but want to avoid getting too high, such as veterans suffering with post-traumatic stress disorder. Gilkey himself was a member of the Coast Guard, where he helped stop boats from bringing drugs into the country, before life took him into bitcoin-mining and eventually the CBD business. While he feels much of the war on drugs he saw firsthand was counter-productive, his love for the Coast Guard endures, and Hometown Hero CBD donates a portions of its profits to veterans.
Hometown Hero CBD got into the Delta 8 business right before the COVID-19 pandemic hit last year. The Georgia Hemp Company similarly found its way to Delta 8 last year after already establishing itself as a CBD business. Both companies also offer a range of products, from smokable flowers that are practically indistinguishable in appearance from marijuana, to vape cartridges, gummy edibles, and oils and tinctures. Gilkey and the Georgia Hemp Company's co-founder and managing partner Joe Salome both said their companies experienced a huge boost in sales after introducing the trendy cannabinoid to their lines.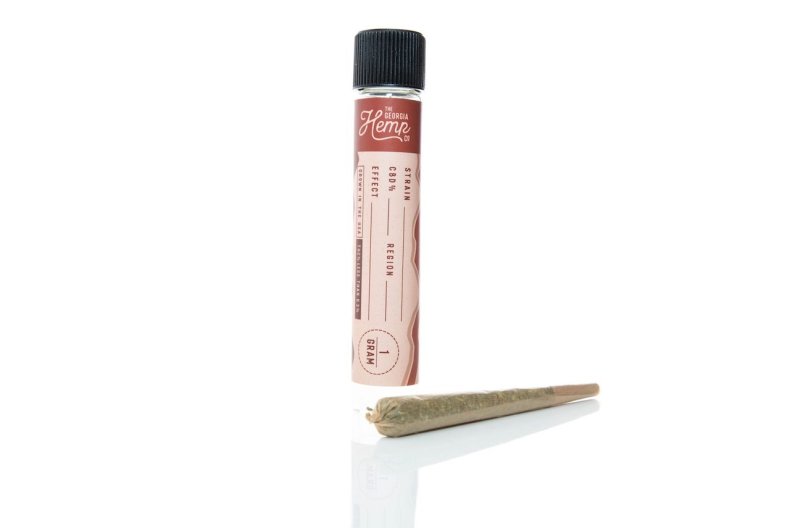 "Delta 8 is basically viewed how CBD was several years—seemingly a gray area, but just because it has yet to be specially addressed," Salome said while describing its legality. Because the Farm Bill doesn't mention Delta-8 THC specifically, his company and others have tested the waters themselves. However, there is some dispute about whether it's being properly tested, as well as if it should be excluded from the Farm Bill's protection.
The argument for exclusion comes from the Drug Enforcement Administration's Interim Final Rule (the IFR) released last year, which stated that "synthetically derived tetrahydrocannabinols remain Schedule I controlled substances." Some, but not all, Delta 8-selling companies convert CBD into Delta-8 THC using isomerization, which could be argued as "synthetically derived." These companies argue that no matter how they gather distillates of Delta 8, it's still a naturally-occurring compound.
"So hemp farmers are sitting on this hemp flower not moving, and they apply the Delta 8 distillate and create Delta-8 THC hemp flower," Salome said. This explains how Delta 8 can exist in a flower form that closely resembles to marijuana, despite the fact that cannabis plants contain only a tiny portion of the actual cannabinoid—the distillate of Delta-8 THC is added to boost the hemp.
Opponents of Delta 8 liken it to the synthetic marijuana that flooded head shops years ago before the DEA banned it in 2011. Currently, states like Arizona and Colorado made sales of Delta 8 illegal, despite recreational marijuana being legal there. Other states have also completely restricted the sale of Delta 8, including Alaska, Arkansas, Delaware, Idaho, Iowa, Mississippi, Montana, Rhode Island and Utah.
Some people merely want more evidence of the safety of these products. Illinois State Rep. Bob Morgan, who favors legalized recreational marijuana, is one. On April 12, he tweeted about legislation he introduced to the Illinois House floor for Delta 8 to be tested. He wrote, "Many of these products are unsafe, untested, and it's only a matter of time before someone gets hurt."
Gilkey acknowledged the difficulty, as well as the need, for quality testing. While discussing Hometown Hero CBD's rigorous safety procedures, he said: "One of the problems with the industry right now is that there are no standards and testing for Delta 8. You've got labs all over the country that are testing for Delta 9 and Delta 8, but as far as I know, there's no SOP [standard operating procedure] for Delta 8. That's something that we're trying to wrap our heads around as an industry of how do we standardize this."
Which brings up perhaps the most important question: Is Delta 8 safe? In theory, all cannabinoids are considered not incredibly harmful—physically—in their purest form, since they interact with the body's natural receptors and mimics compounds naturally occur inside humans. Anecdotal evidence, at least, suggests any effects from Delta 8 consumption are generally mild with moderate intakes and wear off within hours. Though research isn't present, long-term and heavy use may have some lasting effects on the body, as is the case with all cannabis products.
However, since Delta 8 is not FDA-approved, it's important for potential customers to do a little research on their own, especially as some companies have begun hocking it on the cheap to cash in on the craze. Thus, products could be mixed with potentially dangerous solvents to make the mixes for vaporizers, edibles and distillates (including what's used to bolster the potency of hemp flower).
This makes verifying that it's lab-tested by a third-party, independent center important. Check the product packaging or the manufacturer's website for a certificate of analysis (COA), which is a document issued by quality assurance that confirms that a product meets its product specification. These documents often show actual test results done for quality control. Many companies print QR codes on the packaging, which buyers can scan to view the COA report. For a little assistance, the ACS Laboratory, which is one the top cannabis testing companies in the country, offers a comprehensive guide on how to read COAs.
Though Delta 8 may be the new cannabinoid fad now, one can expect others to be competing for headlines and customers' wallets. In fact, there is already another cannabis compound on the horizon causing quite a buzz (so to speak): Delta-10 THC. Whereas Delta 8 is often compared to the more body-relaxing cannabis indica, users of Delta 10 liken it to sativa, which not only associated with the "high" of Delta-9 THC but is also said to stimulate creativity and alertness. Since Delta 10 operates on the other end of the spectrum than Delta 8, yet also doesn't get one quite as intoxicated as Delta-9 THC, its appeal is evident.
With a hundred-plus cannabinoids, expect to keep seeing more introduced to stores as more as availability and the means to create the products increase. As Gilkey said, "There's going to be a lot of discovery and a lot of sort of fascinating things that happen as people start understanding more of what is in these plants."