Dem Governors of New Jersey, Pennsylvania, Connecticut and Rhode Island Call on Cuomo to Resign
Four Democratic governors from neighboring states urge New York Governor Andrew Cuomo resign from office.
On Tuesday, Governors from New Jersey (Phil Murphy), Pennsylvania (Tom Wolf), Connecticut (Ned Lamont), and Rhode Island (Dan McKee) issued a joint statement following a report from New York Attorney General Letitia James regarding sexual harassment allegations against Cuomo.
"We are appalled at the findings of the independent investigation by the New York Attorney General. Governor Cuomo should resign from office."
President Joe Biden has also called on Cuomo to resign as well.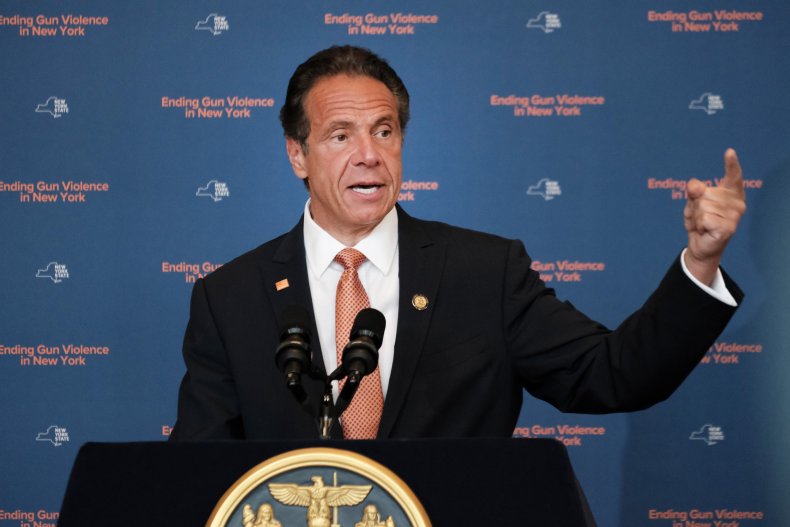 In December 2020, multiple women accused Cuomo of sexually harassing them. On March 1, an independent internal investigation was launched regarding Cuomo's behavior toward former and current state employees that worked alongside him.
In total, 179 people were interviewed, including complainants, current and former members of the Executive Chamber, State Troopers, additional state employees and others who had regular contact with Cuomo. Additionally, more than 74,000 documents, emails, texts, and pictures were reviewed as evidence during the investigation.
The investigation was spearheaded by James along with lead independent investigators Joon H. Kim and Anne L. Clark.
"This investigation has revealed conduct that corrodes the very fabric and character of our state government," James told reporters during a news conference on the 165-page investigation report.
"This is a sad day for New York because independent investigators have concluded that Governor Cuomo sexually harassed multiple women and, in doing so, broke the law," James continued. "I am grateful to all the women who came forward to tell their stories in painstaking detail, enabling investigators to get to the truth. No man — no matter how powerful — can be allowed to harass women or violate our human rights laws, period."
The investigation revealed that Cuomo engaged in unwanted groping, kissing, hugging and made inappropriate comments toward the women. Also, Cuomo and his senior staff allegedly sought to retaliate against one of his former employees for coming forward with her story. Finally, his Executive Chamber created a "toxic" work environment that enabled "harassment to occur and created a hostile work environment."
With these claims, Cuomo has broken multiple state and federal laws including Title VII of the Civil Rights Act of 1964, the New York State Human Rights Law and 42 U.S. Code Section 1983, in addition to the Executive Chamber's own equal employment policies.
Cuomo, 53, has denied all allegations, stating that he had a "lack of recollection as to specific incidents." He's currently in his third term as Governor of New York.