Dem Lawmaker Says 'Buck Stops With the President' on Gas Prices as White House Dodges Blame
Democratic Virginia Representative Abigail Spanberger has said "the buck stops with the president" as the White House has tried to dodge fault over rising gas and oil prices.
"There's a variety of contributing impacts [that affect gas prices], but certainly the buck stops with the President," Spanberger told KTUL-TV. "And I'm proud to be among those legislators on Capitol Hill that continue to ring the alarm bells about how serious this is."
On Tuesday, Energy Secretary Jennifer Granholm told reporters, "The president does not control the price of gasoline. No president does."
Her statement coincided with Democratic President Joe Biden's authorization for the release of 50 million barrels of crude oil from the U.S. Strategic Petroleum Reserve (SPR). Biden authorized the release in an attempt to ease rising gas prices nationwide.
Spanberger told the aforementioned network that she believes Biden should appoint a supply chain czar to oversee the federal oil and gas supply.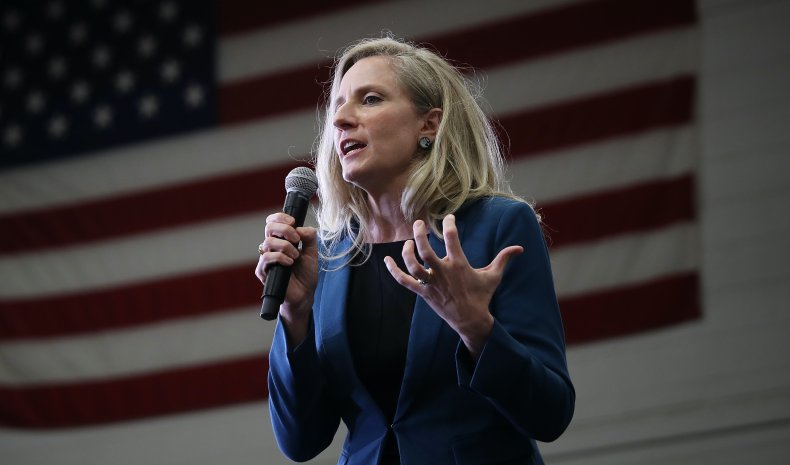 Rising gas prices have resulted from two primary reasons, according to economists. Gas supplies have been constrained because of lower production in the United States. Also, other major oil-exporting countries have only modestly increased their own gas production.
Last week, Biden called for an investigation into whether "anti-consumer behavior by oil and gas companies" has contributed to rising prices.
This Thanksgiving, gas prices have nearly reached an all-time holiday high.
The predicted national average price for a gallon of gas by Thanksgiving will be $3.35, according to GasBuddy, a website that tracks gasoline prices. The price is $1.24 higher than the $2.11 national average during Thanksgiving last year.
If oil costs rise before the holiday, it's entirely possible that national average could rise to its highest Thanksgiving price since $3.44 a gallon in 2012.
Despite Biden's authorization to tap the reserves, experts say his move may not lower national prices enough for most Americans to notice.
The rising gas prices have also coincided with supply chain issues that have also increased the prices of food and retail goods.
The supply chain issue began with workplace shutdowns and the economic downturn caused by the COVID-19 pandemic. The lack of workers caused manufacturing and shipping delays. The delays made people worry about shortages of essential goods amid rising consumer prices, causing them and businesses to purchase even more.
The supply chain issue is likely to continue into 2022 and possibly 2023. Economists predict that Americans still plan on spending heavily during the holiday season. Nevertheless, the crisis has still affected holiday buying.
A majority of Americans in a recent survey said they wouldn't drive for Thanksgiving due to rising gas prices. A recent poll found that a majority of Americans are paying higher prices for items they usually buy—including Thanksgiving dinners—as inflation spikes. The issue has also created shortages of Christmas trees in some areas.
Newsweek contacted the White House for comment.