Dem Rep. David Price to Retire After 30 Years, Will Not Seek Re-Election in North Carolina
U.S. Representative David Price, a North Carolina Democrat, will not seek reelection in 2022, joining several other legislators who have recently announced their retirements, a spokesperson for his office confirmed to Newsweek.
Price, 81, represents a reliably Democratic district that includes liberal strongholds of Durham, Wake County and Chapel Hill, though the district could change in redistricting. In 2020, he was reelected with more than 67 percent of the vote.
"I am announcing today that I will not seek re-election as representative for North Carolina's Fourth Congressional District," he said in a statement on Monday. "I do so with a profound sense of gratitude to the voters of the Fourth District; to the supporters who have backed me in 18 successive campaigns; and to my staff in Washington and the district, whose competence and dedication are responsible for the quality of representation and service I have been able to provide."
He added, "So while it is time for me to retire, it is no time to flag in our efforts to secure a 'more perfect union' and to protect and expand our democracy."
He wrote that he is "optimistic" about the policy course he has helped set throughout his time in Congress, though pointing out that some of the policy goals including infrastructure remain "a work in progress."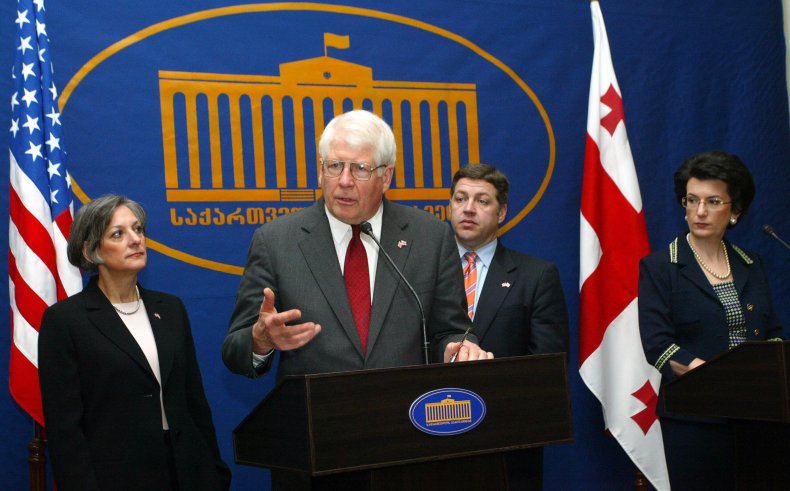 "It is a dream come true to be in this position," he said during an interview with WRAL-TV, a local television news station. "I've never lost that sense of amazement."
Price was first elected in 1987, serving until he lost re-election in the 1994 Republican Revolution. He ran again and won in 1996 and has served ever since. He is known for the "Stand by Your Ad" law, which requires candidates to identify themselves in their campaign advertisements.
Already, several candidates have either announced their run for the seat or hinted they may run. State Senator Wiley Nickel has already raised $253,000 to run for the seat, while Former State Senator Floyd McKissick Jr. said he is interested in running, the Raleigh News & Observer reported.
Ahead of the 2022 midterms, which election experts expect to result in Republicans re-taking a majority in Congress, several other Democrats have announced their retirements.
Democratic Pennsylvania congressman Mike Doyle also announced on Monday that he would not be running again after serving 14 terms. He represents a safe Democratic seat in Pittsburgh. Representative Conor Lamb, who represents a swing seat near Pittsburgh, is also foregoing another run, instead opting to join a crowded primary in the Senate race.
Last week, Kentucky Democratic Representative John Yarmuth, who serves as the chairman of the House Budget Committee, announced his retirement as well, saying that he wants to spend more time with his family. He was first elected to Congress in 2006, unseating a Republican. He represents a Democratic seat in Louisville.
Other retiring Democratic Representatives include Ron Kind of Wisconsin and Cheri Bustos of Illinois—both of whom represent competitive districts won by former President Donald Trump in 2020. Texas Representative Filemon Vela and Arizona Representative Ann Kirkpatrick, who represent competitive Biden-won districts, have announced their retirement, as well as Eddie Bernice Johnson of Texas, who represents a liberal Dallas-area seat.
Representatives Val Demings of Florida and Tim Ryan of Ohio have opted to run for Senate, rather than another House run. Florida Representative Charlie Crist is running for Governor of the state, and California Representative Karen Bass is running for Los Angeles mayor. Several Republicans have also announced their retirements, as well.