Dem Rep. Stephanie Murphy Won't Seek Re-Election, Opening Up Competitive Florida District
Democratic Representative Stephanie Murphy announced on Monday that she will not seek re-election in 2022, opening up a competitive congressional district in Florida.
Murphy, who chairs the centrist Blue Dog Coalition, represents Florida's 7th Congressional District, which contains parts of Orlando and its suburbs. She was first elected in 2016, unseating former Representative John Mica.
In a video posted to her Twitter account, Murphy said deciding to not seek re-election was "not an easy decision, but it was the right decision."
"I recognize this is a very rare thing to do in Congress, but I still strongly believe in a citizen Congress where ordinary citizens run for office in search of duty and service, not in search of a career," she said in the video. "And I never intended for my time in Congress to become a career."
Her retirement leaves open a competitive—though Democratic trending—seat. Murphy won reelection by about 12 points in 2020, while President Joe Biden carried the seat by about 10 points.
The National Republican Congressional Committee considers the district to be one of its top targets. Redistricting could further complicate Democrats' ability to hold the district, as redistricting maps proposed by the Florida State Senate and House would make it more competitive if passed.
Throughout Murphy's tenure, she emerged as leading moderate voice, often facing the ire of more progressive members of the party. She was notably among the group of centrist Democrats who pushed for a vote on the bipartisan infrastructure deal before passing the social spending bill in the fall.
Murphy joins several other Democrats who have announced intentions not to seek reelection at the end of the current term.
Other Democrats representing competitive districts who have said they won't seek re-election—including Representatives Ann Kirkpatrick of Arizona, Charlie Crist of Florida, Cheri Bustos of Illinois, G.K. Butterfield of North Carolina, Connor Lamb of Pennsylvania, Tim Ryan of Ohio, Filemon Vela of Texas and Ron Kind of Wisconsin.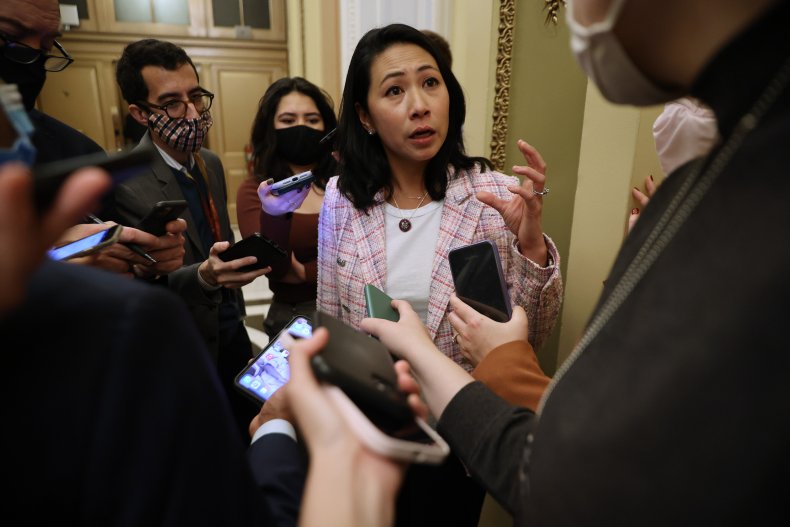 Democrats from safer districts not running for re-election include California Representatives Jackie Speier, Karen Bass and Alan Lowenthal, Val Demings of Florida, John Yarmuth of Kentucky, Anthony Brown of Maryland, David Price of North Carolina, Tom Suozzi of New York, Peter DeFazio of Oregon, Michael Boyle of Pennsylvania, Eddie Bernice Johnson of Texas and Peter Welch of Vermont.
Meanwhile, only 12 Republicans have announced they won't seek re-election.
Republicans hope to capitalize on President Joe Biden's struggling approval rating to retake the House of Representatives in 2022. Historically, midterms tend to be a referendum on the party in power, with the minority party typically making gains—and Democrats only have a narrow majority in the House.
Update 12/20/21 - 1:20 PM ET - This story has been updated with additional information.