Dem Reps Call For HHS Investigation of $3 Million Contract That Provided Potentially Unusable Masks to Navajo Nation
Some Democratic members of Congress asked the U.S. Health and Human Services Department on Tuesday to look into claims that face masks sent to Navajo Nation health care facilities may not be suited for medical applications.
The masks were procured by the Indian Health Service (IHS) under a $3 million contract with a company started by Trump administration former Deputy Chief of Staff Zach Fuentes. Fuentes formed his company less than two weeks before the contract was granted. Under the contract, Fuentes' company was to supply 1 million masks for tribal hospitals. According to information from IHS given to ProPublica, 247,000 masks may be unsuitable for usage by health care providers. The company also supplied 130,400 masks that were different from the ones ordered.
Virginia Representative Gerry Connolly told Department of Health and Human Services Inspector General Christi Grimm during a Tuesday committee meeting, "There's something suspicious about awarding a contract to somebody who has no experience, who formed his company 11 days before the award of the contract, and provided unsuitable equipment reportedly to just a devastated community, the Navajo Nation."
Arizona Representative Ruben Gallego seconded the call for an investigation, calling the contract a "disgrace that must be fully investigated" in a Tuesday statement to ProPublica.
Fuentes had no previous experience with federal contracting but denied that he procured the contract because of his previous experience at the White House.
Newsweek reached out to the IHS and the Navajo Nation for comment. This story will be updated with any response.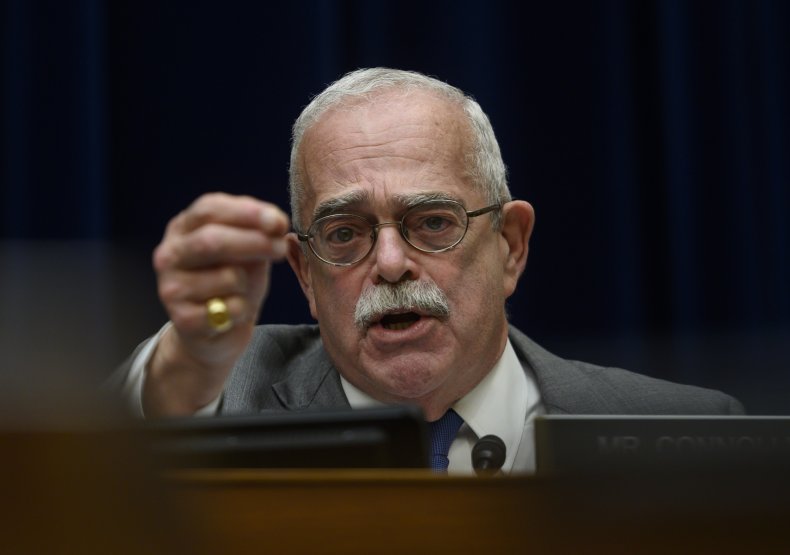 Encompassing areas within Arizona, New Mexico and Utah, the Navajo Nation reported 4,794 positive cases of coronavirus as of Sunday. Weekend lockdowns have been implemented to curb the spread of the coronavirus throughout the territories since April. Essential businesses were closed and individuals were advised to not venture more than five miles away from their homes, even to exercise.
According to Navajo Nation President Jonathan Nez, 14.6 of the nation's citizens have been tested for the coronavirus, "a higher rate per capita than any state in the country."
In April, the Navajo Nation joined in a lawsuit against the U.S. Secretary of the Treasury, Steven Mnuchin, in order over allocations of coronavirus relief funding. Monies from the $8 billion earmarked for tribal coronavirus care was being given to Alaska Native Corporations (ANCs), for-profit entities which were given the same legal status as tribal governments.
"Allocating funds from the Coronavirus Relief Fund to the Alaska Native Corporations will severely impact the Navajo Nation's ability to fight COVID-19, and will impact every other tribe as well," Nez said in an April press release.
U.S. District Judge Amit Mehta ruled in favor of the tribes in April, rejecting a claim made by the U.S. Treasury that the inclusion of ANCs in the funding allocation was not subject to review due to the emergency classification of the funding.