Senator Argues Trump Jr. Should Be 'Locked Up' if He Defies Senate Subpoena as Sources Say He's Not Likely to Comply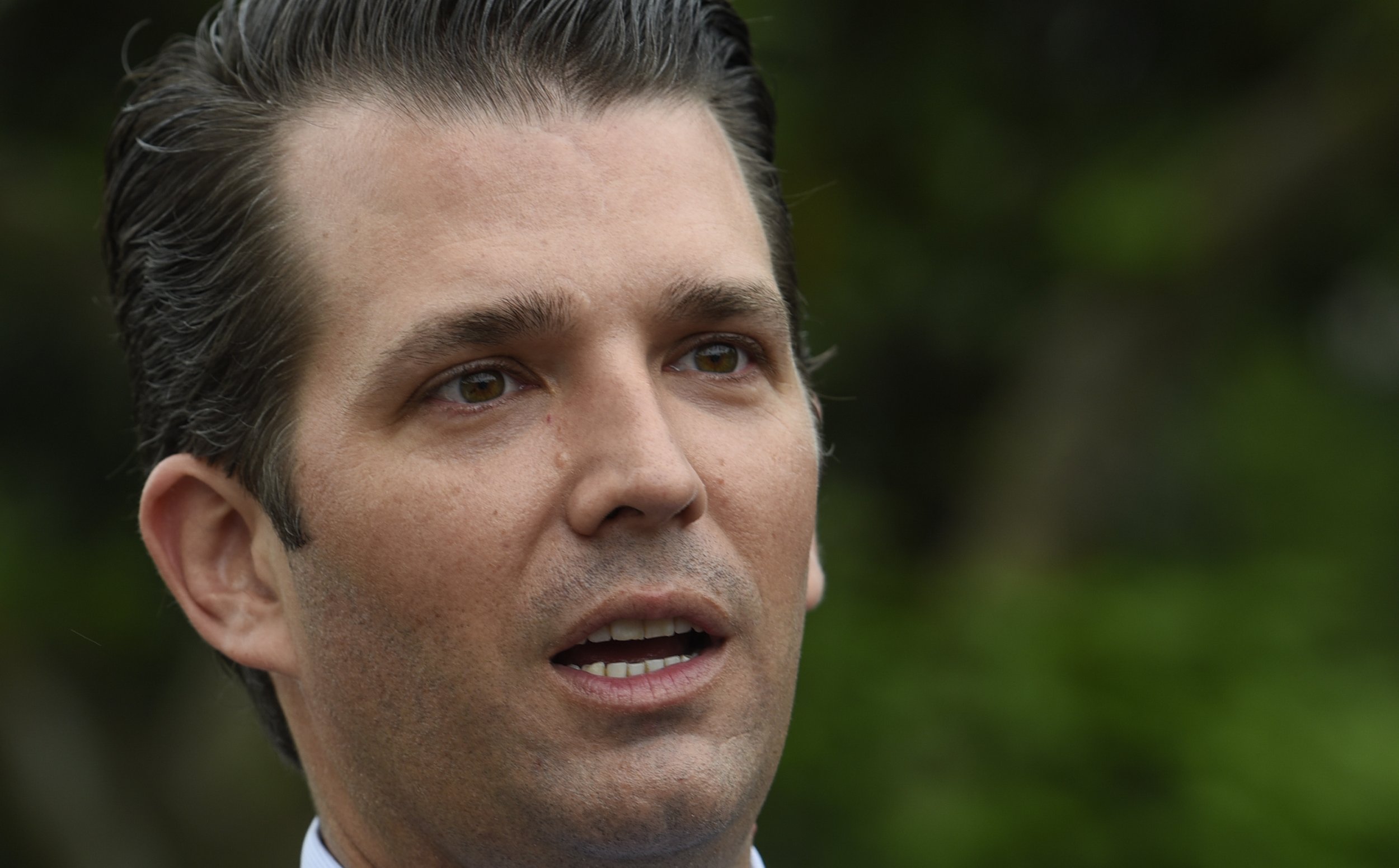 Democratic Senator Richard Blumenthal on Thursday said Donald Trump Jr. should be "locked up" if he "defies" the subpoena issued this week by the Senate Intelligence Committee.
Meanwhile, two congressional sources told Reuters that the president's son would not likely comply with the subpoena.
"If Donald Trump Jr. defies his subpoena, he ought to be in jail. He has no privilege, he has no right to say no. He may be the president's son, but he's not above the law, and he has no privilege whatsoever," Blumenthal told CNN on May 9. "The subpoena should be enforced. If he refuses to obey it, he should be locked up."
"There are no [executive] privileges for Donald Trump Jr. The son of the president doesn't have any of those privileges," the senator continued. Unlike his sister Ivanka, who is a volunteer adviser to President Trump, Donald Trump Jr. has not left the family business to work in the White House.
Earlier in the day, Trump defended his eldest son's character at a White House event. "I was very surprised," the president said of Trump Jr., who runs the Trump Organization. "My son's a very good person. Works very hard."
A White House spokesperson declined Newsweek's request for comment. Newsweek reached out to the Trump Organization but had not heard back by time of publication.
The Republican-led Senate Intelligence Committee subpoenaed Trump Jr. on Wednesday over testimony he gave about a Trump Tower project proposed for Moscow and his contacts with Russian officials.
Trump Jr. has previously appeared before the panel to speak to committee employees, but senators issued the subpoena because they're interested in asking him questions directly, congressional sources told Reuters.
Blumenthal, a member of the committee, on Thursday noted that Trump Jr.'s testimony to the panel in 2017 appeared to contradict statements in special counsel Robert Mueller's 448-page Russia report.
"There are a number of responses he gave that are challengeable based on the truth," he said. "There are a number of areas that need to be scrutinized by the Intelligence Committee. His responses in the Judiciary Committee are certainly one of those areas."
The Democratic senator also accused Trump Jr. of intentionally lying during his testimony despite being warned that providing "materially false, fictitious or fraudulent statements" would be a crime.
"I was in the room, and my clear impression was that his answers were deliberately misleading and false. He said he was only peripherally aware of the negotiations in Moscow for Trump Tower there, when, apparently, he was briefed extensively," Blumenthal said.