Dem Senator Calls Out GOP Colleague for Not Wearing a Mask, Video Goes Viral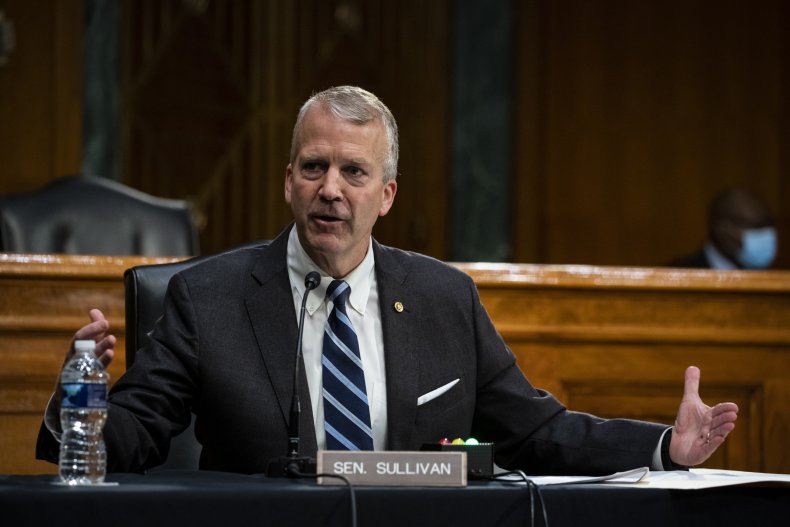 A video clip of Democratic U.S. Senator Sherrod Brown of Ohio admonishing a Republican colleague for refusing to wear a face mask during a hearing went viral on Monday.
The video, which had been viewed more than 39,000 times and shared more than 11,000 times within hours of being shared by Brown on Twitter, shows the Ohio senator calling out Republican Senator Dan Sullivan of Alaska, sparking a brief but contentious exchange.
"I'd start by asking the presiding officer to please wear a mask as he speaks," Brown told Sullivan. "And people below him are, I can't tell you what to do, but I know that, uh, behaviors..."
"I don't wear a mask when I'm speaking, like most senators," Sullivan interrupted. "I don't need your instruction."
"I know you don't need my instruction," Brown replied. "There clearly isn't much interest in this body in public health. We have a president who hasn't shown up at the coronavirus task force meeting in months, we have a majority leader that calls us back here to vote on an unqualified nominee."
Brown added that senators were asked to vote on "judge after judge" while "exposing all the people who can't say anything," including people who work in the chamber but are not senators, saying that Senate Majority Leader Mitch McConnell "just doesn't seem to care" about the public health risk.
Celebrities and prominent political figures shared and weighed in on the clip shortly after it was posted, with Brown receiving both praise and scorn for his remarks.
"This is sort of a 'holy s***' video," tweeted comedian Mike Birbiglia. "We are living through quite a time and people like Sherrod Brown are still showing up."
"When people say The West Wing was a fantasy and that all politicians are corrupt, I say @SherrodBrown," actor Bradley Whitford tweeted, alongside an emoji of a finger pointing to the video clip.
"This is idiotic. @SherrodBrown is being a complete ass," GOP Senator Ted Cruz of Texas tweeted. "He wears a mask to speak—when nobody is remotely near him—as an ostentatious sign of fake virtue. @DanSullivan_AK was over 50 feet away, presiding. Last I checked 50 feet is more than 6 feet."
Mask wearing has remained a contentious, and often partisan, issue in Congress as the COVID-19 pandemic has continued to rage throughout the country, with the virus spreading at unprecedented levels in recent weeks.
In the past week alone, more than 1 million new cases have been reported in the U.S., with over 11 million cases total. More than 246,000 have died due to COVID-19, while over 68,000 were hospitalized as of Monday.
Newsweek reached out to Brown's office for comment.