Dem State Senator Indicted on Nearly 50 Counts of Embezzlement, Wire Fraud
On Thursday, a federal grand jury in Memphis, Tennessee indicted Democratic State Senator Katrina Robinson was indicted on 24 counts of theft and embezzlement involving government programs and 24 counts of wire fraud, according to the U.S. Attorney's Office in the Western District of Tennessee.
The indictment claims that between 2015 and 2019, Robinson stole over $600,000 while working as the director of The Healthcare Institute (THI), an organization that provides healthcare professionals with educational and training programs.
The THI had received over $2.2 million in federal grants from the Health Resources and Services Administration (HRSA), an agency within the U.S. Department of Health and Human Services, and she used the federal money on herself and her family, even though the grant's terms explicitly forbade it.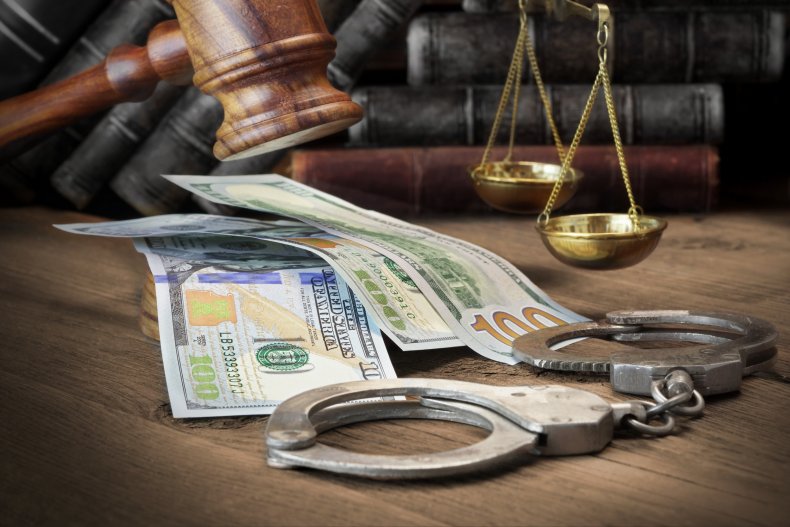 Among her purchases were a vehicle for her daughter; clothing, accessories and beauty products; expenses for her wedding, honeymoon and eventual divorce; payments on personal, credit card and student loans debts; travel and entertainment for herself and her family; home improvements; expenses for her body aesthetics business and her kids' snow cone business; and an event for her state senate campaign, according to U.S. Attorney D. Michael Dunavant.
Robinson was investigated by the FBI and the U.S. Department of Health and Human Services' Office of the Inspector General (HHS-OIG). If convicted, she could face up to 20 years in federal prison without parole and a $250,000 fine.
"Protection of the United States Treasury and federal grant programs against theft, fraud, waste, and abuse is a top priority of this office and the Department of Justice," Dunavant said.
Acting Special Agent in Charge Jermicha L. Fomby of the Memphis Field Office of the FBI, said that the FBI will vigorously investigate anyone who tries to take advantage of government programs regardless of their identity or position.
"The public should know that the FBI will continue to work diligently with our law enforcement partners to identify and investigate those who seek to exploit government programs and line their own pockets," Fomby said.
Newsweek contacted the U.S. Attorney's Office in the Western District of Tennessee for comment.
Robinson is at least the second Democrat to face financial misconduct charges this month.
On July 1, four local Democratic members of the Toledo City Council were charged with accepting bribes for official acts and extortion in federal court.
Democratic City Council members Tyrone Riley, Yvonne Harper, Larry Sykes and Gary Johnson were all arrested and accused of soliciting bribes in exchange for special permits and waivers benefitting local businesses and individuals.
Each accused council member showed up to a hearing in U.S. District Court and was subsequently released on a $50,000 bond. They have since been encouraged to resign.