Demakersvan Is Changing Dutch Design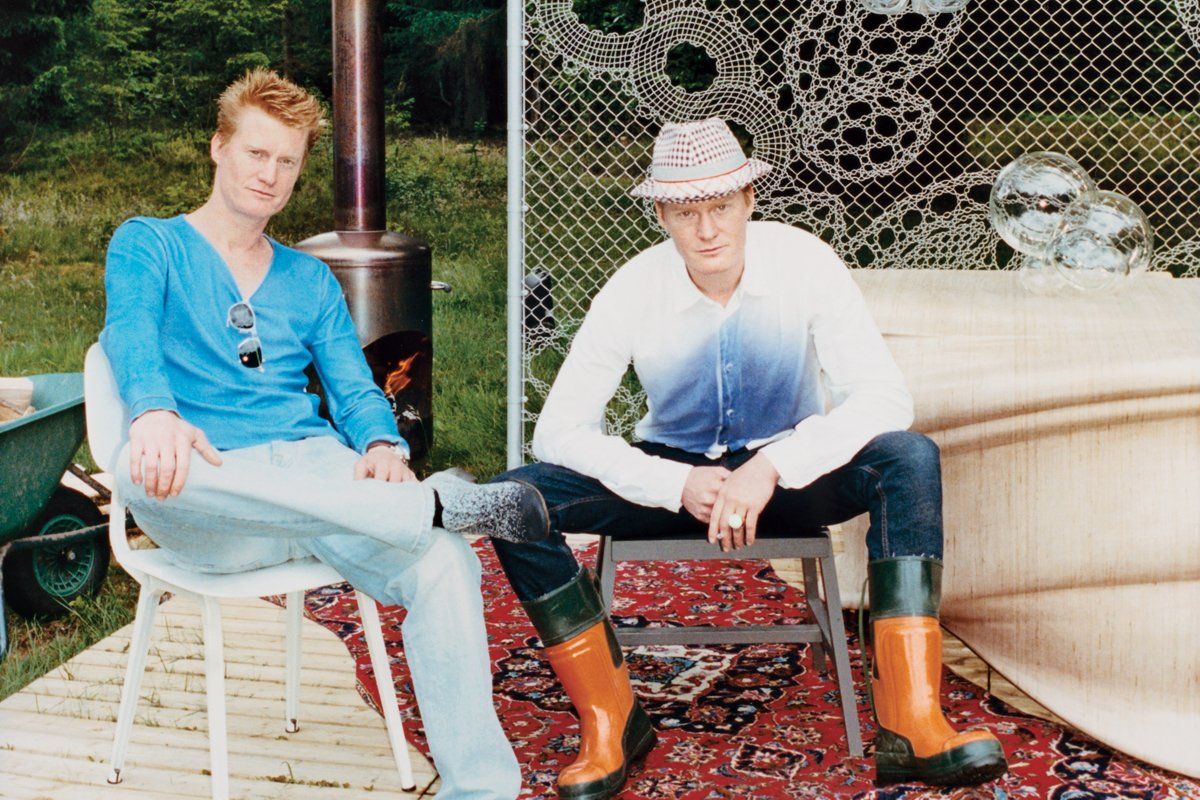 It doesn't seem right that the three Dutch founders of the design firm Demakersvan ("The Makers of") should have the looks of Hollywood stars as well as the genius of the Eameses. Joep and Jeroen Verhoeven, 35-year-old identical twins, are blonds with Robert Redford cheekbones. Judith de Graauw is a 36-year-old gamine in the mold of Audrey Tautou. Beginning from their student days at the Design Academy in Eindhoven—mission control for world-changing Dutch design—the trio was doing great work, and selling it.
Joep (pronounced "Yoop") came up with the firm's most famous and successful product so far: a panel of hurricane fencing whose wire is knotted like lace, creating a product that's a cross between a barrier and a doily. "A chain-link fence, with a surprise added," is how Joep describes it. One architect who saw the prototype placed a big order, and the clueless new grads raced to set up a factory—in Bangalore, India—to fill it. (Joep ended up living in India for more than two years to get the venture off the ground. Even with Indian labor, he says their handmade fence is priced at about six times the cost of plainer fencing.)
Jeroen ("Yeroon") has had an almost equal success with his own student project, the Cinderella table, which morphed the profiles of two antique tables into one fiendishly complex modern form. It took the most advanced digital technology to model and build the piece, which is a sandwich of 57 differently cut sheets. And it took endless chutzpah to finance it: "I literally went to an area where there were a lot of rich people and rang doorbells," Jeroen recalls. (Now in limited production, a marble version showing at the Basel design fair comes in at the fine-art price of almost $200,000.)
De Graauw's grad project was more political. The last shoe factory in the Netherlands was closing when she was in school, and in homage to it she designed a leather stool based on cobblers' techniques. Like Demakersvan's Lace Fence and Cinderella Table, the stool has been shown at the Museum of Modern Art in New York.
Now, seven years after graduation, the trio is looking to repeat what Joep calls the "man on the moon" effects of the group's best early work. Recent pieces include a patio lamp that is wind-powered by a rotor on top (like a geek's propeller beanie) and a self-charging chandelier that's a flock of blue butterflies cut from solar panels. "We like impossible things," says Joep. "We like it when people say something can't be done."