Demand for Abortion Pills in Texas Spiked After Abortion Ban Put in Place
More Texans ordered abortion pills than ever before after its controversial six-week abortion law was enacted.
A new study by JAMA Network Open found that international nonprofit Aid Access recorded an average of 29.5 requests for abortion pills per month in the state after September 2021, when Texas Governor Greg Abbott signed the bill into law. The study says that the near-total ban on abortion in the state resulted in an increased need for the pills.
"Although we cannot pinpoint the exact reason for this distinctive pattern," wrote the study authors, "uncertainty about eligibility and clinic appointment cancellations may have been associated with the peak increase, whereas grassroots abortion funds and clinics connecting Texans with care out of state likely were associated with the subsequent decrease."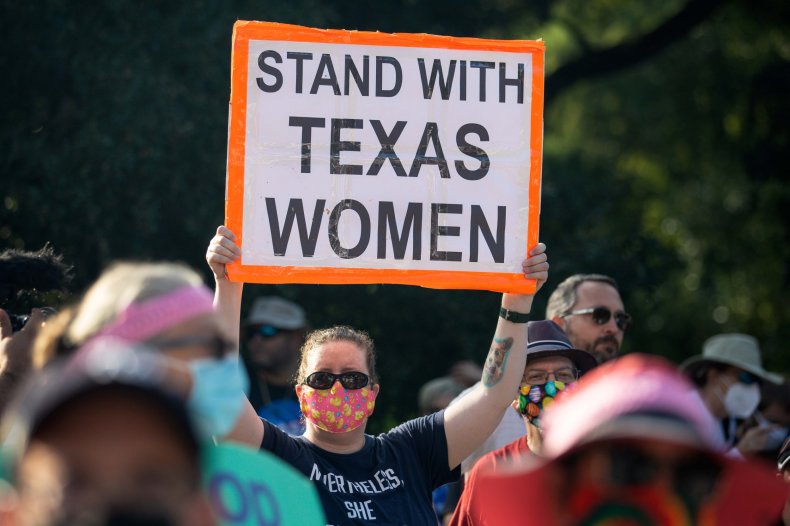 While the study falls short of attributing the near-total abortion ban to the increase in requests, those involved in the study said that such a correlation can easily be made.
"We know that if you suddenly restrict abortion, the need for it does not go away," University of Texas at Austin professor Abigail Aiken, the lead author of the study, told Politico. "We know abortions in clinics have dropped precipitously in Texas, but we wanted to look at whether people were looking for other ways to end their pregnancies."
The Texas law has been at the center of a nationwide debate over abortion rights. The law, which bans any abortions six weeks after conception, has been praised by anti-abortion advocates who say terminating a fetus is unethical. It has been scrutinized by pro-abortion activists, who argue that many women do not even know they're pregnant before six weeks.
The study says that the usage of abortion pills, also referred to as self-managed abortion, could be seen as "an important back-up option" for women who are unable to travel outside of Texas for abortion care.
"Given that clinics in neighboring states and even in states that do not border Texas have reported an increased volume of patients from Texas," says the study, "it seems likely that in the face of uncertain options, some people made requests to Aid Access as well as seeking in-clinic care."
Despite the study's findings, the state of reproductive health throughout Texas is still unclear.
"I don't want to say the law hasn't forced anyone to remain pregnant," Aiken told Politico, "but I think it's very likely that out-of-state care and self-managed abortion have made up the majority of the difference."
Update, 02/25/22, 4:57 p.m. ET: This story has been updated with more information and background.