Demand for Ivory Drops in China, New Report Finds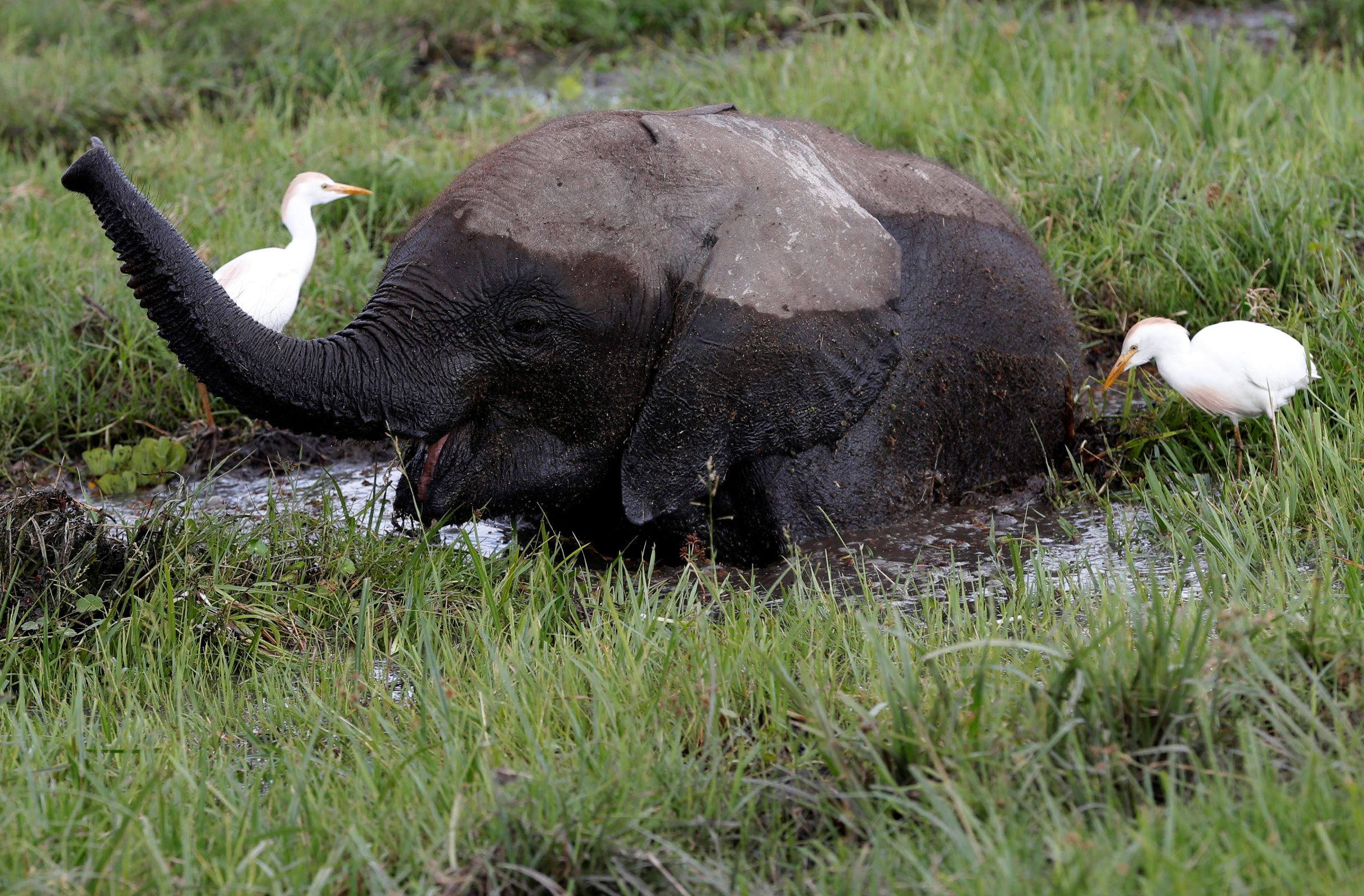 The demand for ivory has dropped by more than half since early 2014. The wholesale price of raw ivory fell by two thirds according to a report released on Wednesday, thanks in part to an economic slowdown in China, with fewer people able to afford luxury items, and a commitment by the Chinese government to end the ivory trade by 2018. In addition, public awareness campaigns are showing potential buyers to the impact buying ivory has on wildlife.
In 2014 the average wholesale price of tusks was $2100 per kg, but by February 2017, the price had reportedly fallen to $730 per kg. A consultant from Save the Elephants, a U.K.-charity based in Nairobi, Kenya, Lucy Vigne said: "Findings from 2015 and 2016 in China have shown that the legal ivory trade especially has been severely diminished."
China's ivory factories will close on Thursday as part of Beijing's goal to end the ivory trade. The move will hopefully reduce demand for the animal product even further. According to the report, there are 130 licensed shops in China selling pre-prohibition ivory, and 37 carving factories, and they have gradually reduced the quantity of ivory items on display for sale.
In China, ivory carving is a traditional cultural practice and has been difficult to end. Over the last decade, tens of thousands of elephants were killed in Africa as demand for ivory, specifically from China, rose. Researchers at Save the Elephants estimate that 20,000 elephants are killed by poachers each year, so China officially closing factories should help stabilize the elephant population.
Other countries driving the ivory trade are the United States, Philippines, and Vietnam—where many people think elephants are depleting so quickly that they had better buy as much ivory as they can before it all goes, according to a National Geographic report.
"This is a critical period for elephants," said Iain Douglas-Hamilton in the Save the Elephant press release, president and founder of Save the Elephants..
"With the end of the legal ivory trade in China, the survival chances for elephants have distinctly improved. We must give credit to China for having done the right thing by closing the ivory trade. There is still a long way to go to end the excessive killing of elephants for ivory, but there is now greater hope for the species."