Video: Boogie Cousins Fights Celtics Players in Blowout Loss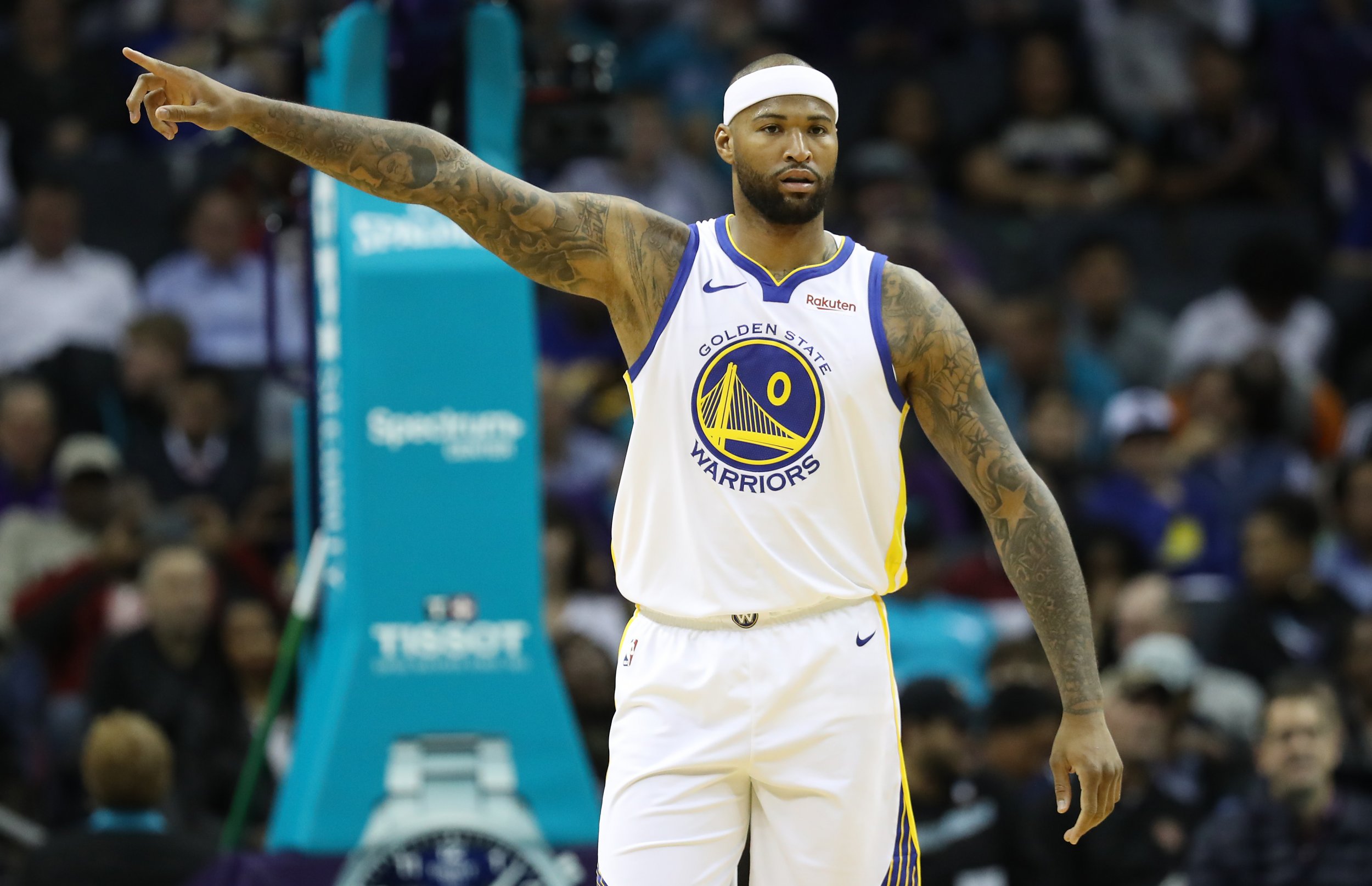 DeMarcus "Boogie" Cousins is famous throughout the NBA world for having a rather short temper and he was at the center of controversy again on Tuesday night.
With the Golden State Warriors down by 28 points against the Bolton Celtics on home court and less than nine minutes remaining in the game, Cousins was incensed after he was called for an offensive foul.
In the eyes of the Warriors' big man, Celtics center Aaron Baynes had got the call after going down too easily. Cousins was eager to let his opponent know what he thought of him and towered over Baynes, while uttering some words which, presumably, were not exactly complimentary.
As Celtics players moved in to defend their teammate, pushes and shoves were exchanged with Cousins. Boston's forward Jayson Tatum bumped the Warriors big man with his right arm, only to be pushed back, before Cousins and Celtics guard Terry Rozier shoved each other.
The situation eventually returned to normality and Boogie dismissed the incident after the game.
"It was silly," he told the Associated Press. "It was nothing, absolutely nothing."
The former Kentucky Wildcat has history when it comes to being involved in situations certain to test the patience of referees. Since he made his debut for the defending NBA champions in January, Cousins has already picked up five technical fouls, bringing his career tally to 123.
Last week, the 28-year-old was called for a technical foul after he chucked Jeremy Lamb's shoe out of bounds during a game against the Charlotte Hornets. Cousins justified his actions by claiming—understandably so—that a shoe or any other object on the court is a potentially very dangerous hazard for players.
Aside from the incident with Baynes, Cousins endured a frustrating night all around on Tuesday night. He finished with 10 points in 25 minutes on a disappointing four-of-12 from the field and while he added nine rebounds and four assists he also turned the ball over four times.
The Warriors have now lost five of their last seven games but they remain top of the Western Conference standings with a 44-20 record, 1.5 games ahead of the Denver Nuggets. The two teams meet at the Oracle Arena on Friday night, in a matchup that could well be repeated in the Western Conference Finals in May.
The Celtics, meanwhile, won only their second game in the last seven and improved to 39-26 for the season, strengthening their gap on fifth place in the Eastern Conference standings.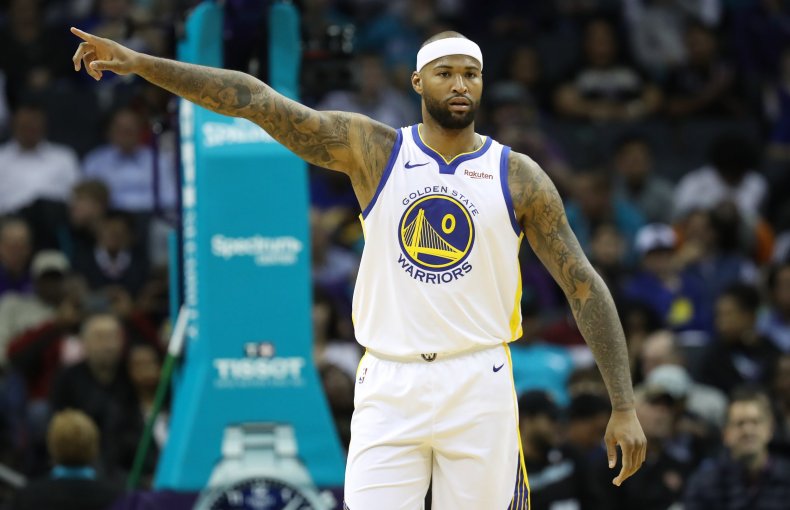 Video: Boogie Cousins Fights Celtics Players in Blowout Loss | Sports