DeMarcus Cousins' Deal With the Warriors Broke NBA Twitter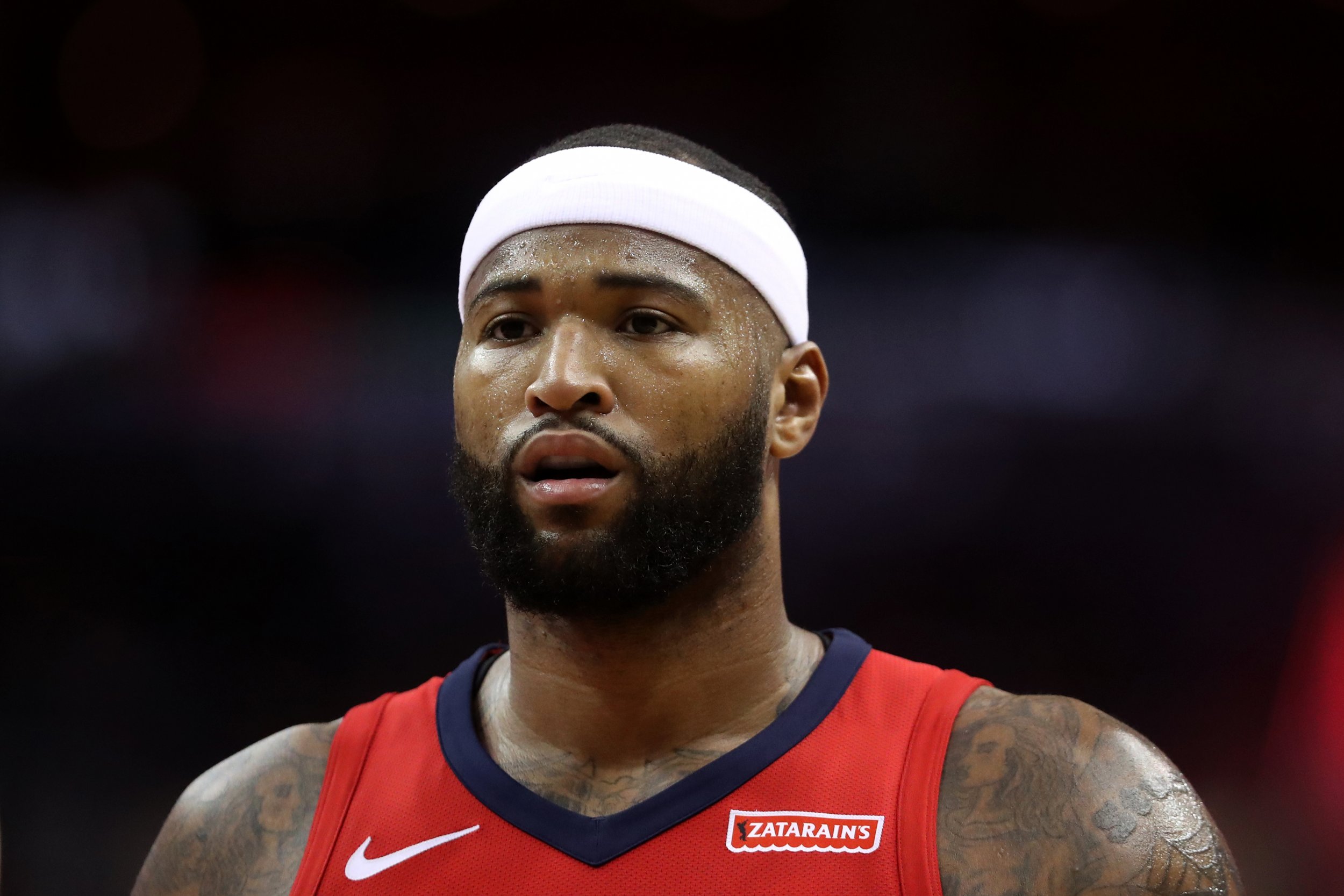 Before the NBA free agency opened on Sunday, some wondered whether one of the most anticipated summers in years would live up to expectations. Less than two days into the free agency window, the answer is a resounding "yes."
Having watched LeBron James pick Los Angeles as his next landing spot, the Golden State Warriors opted to let off some fireworks themselves, agreeing a one-year deal worth $5.3 million with DeMarcus Cousins.
While Boogie is returning from a torn Achilles—an injury that has derailed the careers of many a big man—the deal means the team that has won three titles in the last four years has now added a fifth All-Star to its roster.
Predictably, reactions within the NBA world were rather mixed.
Stephen Curry immediately christened Cousins as the third Splash Brother, while fellow Warriors Andre Iguodala, Draymond Green and Nick Young all welcomed their new teammate.
CBS, meanwhile, compared the Warriors to Star Wars' Death Star, while Clippers guard Lou Williams suggested the move would usher in a new playoff format, something Sixers forward Thaddeus Young seem to agree with.
Knicks' Enes Kanter showed off some impressive editing skills by photoshopping NBA Commissioner Nate Silver in a Warriors jersey, while Cleveland big man Larry Nance Jr tweeted a gif summing up the feelings of many of his colleagues.
Bulls forward Bobby Portis, meanwhile, took a trip down memory lane, while Celtics' Jae Crowder asked the question on everyone's mind.
Phoenix forward Jared Dudley suggested the NBA owners might well lock the league out, while Quincy Pondexter suggested the next All-Star weekend should see the Warriors taking on the Western Conference All-Stars.
Portland's center Jusuf Nurkic and Cavs' guard Jordan Clarkson saw the funny side of it, while Knicks' guard Emmanuel Mudiay was as shocked as the rest of the NBA.
Meanwhile, the Arizona Cardinals and the Pittsburgh Steelers told the Warriors to forget about their prized assets, just in case they fancied adding some NFL players to their roster.
Admittedly, it remains to be seen whether Cousins will return to the player he was before his injury. ESPN's Adrian Wojnarowski reported the Warriors will bid their time with the Alabama native and look to introduce him in the line-up by the end of the year.
However, the news was a blow to pretty much everyone who doesn't support the Warriors, apart from Joel Embiid, who urged the Sixers to add a star of their own and take the fight to Golden State.