'Demented' Neighbor Allegedly Kills Upstairs Couple Before Setting Apartment on Fire and Killing Himself
A man described as a "neighbor from hell" allegedly killed his neighbors before setting his Harlem, New York apartment on fire and killing himself Friday.
Bruce Anderson, 59, had reportedly been involved in a long standing argument with his 78-year-old neighbor Hampton Smith. The two men lived on the first and second floors of a five-storey brownstone apartment building in the northern Manhattan neighborhood.
On Friday afternoon, shortly after 2 p.m., Anderson is believed to have shot Smith in the head after encountering him in a downstairs hallway of the building. After that, he apparently went to the second floor of the building, where he also shot and killed Smith's 62-year-old partner, Yvette Rivera.
Anderson then returned to his own apartment and appears to have set it on fire. Police responded to reports of gunshots a 2:43 p.m., and discovered Smith's body as they entered the building.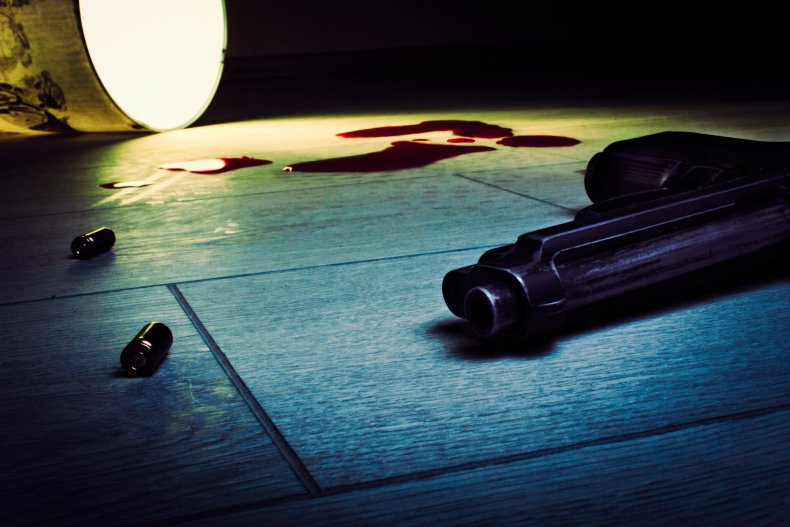 Deputy Chief Martine Materasso, commanding officer of NYPD Detective Borough Manhattan North, told a news conference later that day that police noticed smoke from the fire and heard the sound of a man shouting from his apartment "come and get it," before the man fatally shot himself in the head. Officers found the man's lifeless body inside a bathroom he had barricaded himself in before they arrived.
Materasso said the presence of both smoke and gunshots resulted in a situation that was "chaotic to say the least" for first responders, who would later recover two guns from the apartment.
Two of the over 100 firefighters who arrived to extinguish the blaze suffered non-life-threatening injuries.
First-floor resident of the building, Mary Hall, told The New York Times that the incident was "unbelievable." She described Anderson as "demented," and said that one of the arguments the man had with his upstairs neighbors may have hinged on how much noise he believed the couple's two cats were making.
Hall had a far more positive view of Smith, who she called "one of the nicest men I know." Other neighbors seemed to agree with her assessment of the older man.
"He was a nice guy," neighbor Domenique Nettles told the New York Daily News "He cleaned the buildings and stuff. He would give my daughter a dollar for no reason. His wife [Rivera] is kind too. He's always outside. He'd be out here all night taking the garbage out."
The dispute seems to have been going on for years, before meeting a tragic end. In February, Smith had reportedly made a noise complaint about Anderson. The following month, he called police to complain that Anderson had been aggressively knocking on his door and challenging him to fight, according to WNBC.