Dementia: Air Pollution Could Increase Risk by 40 Percent, Study Finds
Being exposed to air pollution could raise the risk of developing dementia by up to 40 percent, scientists have found in a study.
Researchers based in the U.K. studied the potential drawbacks of being exposed to air and noise pollution in a population of almost 131,000 older London residents. The participants were aged between 50 to 79 years old in 2004, and registered to doctors' practices in the capital.
The team used participants' postcodes to estimate their yearly exposure to pollutants, including nitrogen dioxide (NO2), fine particulate matter, ozone, as well as traffic and road noise. For a period of seven years on average, the participants' health was measured until they were diagnosed with dementia, died, or were deregistered from the doctors' practice—whichever happened first.
The study, published in the journal BMJ Open, indicated that the more air pollutants an individual was exposed to, the higher their risk of developing a neurodegenerative condition.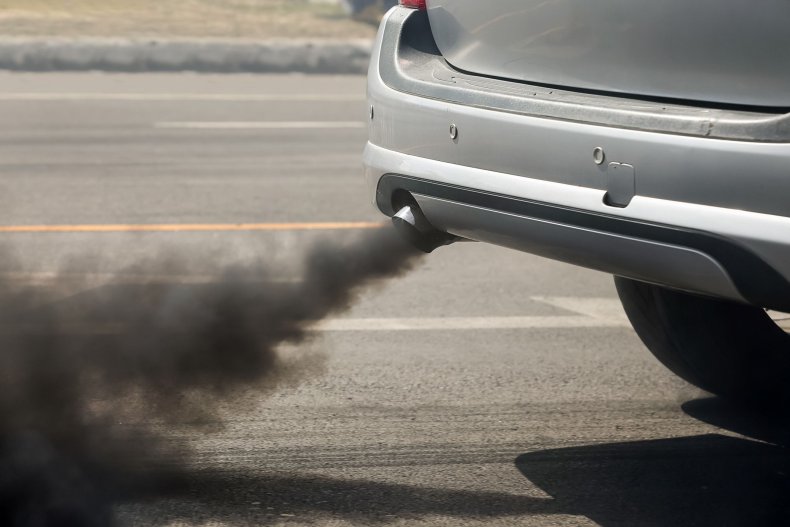 Read more: Skinny fat body type linked to dementia risk in study
Participants exposed to the highest levels of NO2 had a 40 percent higher risk of developing dementia from the baseline than those who had the lowest exposure. Their risk was 32 percent.
Dementia is not a disease in itself, but rather a set of conditions with shared symptoms. Alzheimer's disease is the most common form, with 5.7 million Americans currently living with the condition. Scientists aren't sure what causes these neurodegenerative conditions, but environmental factors such as air pollution could play a role.
Dr. Iain Carey, lead author of the study published in BMJ Open paper and senior lecturer in epidemiology at St George's, University of London, told Newsweek his team were intrigued to find pollution was associated with Alzheimer's disease rather than vascular dementia.
"As air pollution has been linked with vascular problems in other studies including heart disease and stroke and thus, if anything, we expected to see a link with vascular dementia," he said, referring to the second most common form of the neurodegenerative disease, which is caused by damaged blood vessels in the brain.
"However when we looked at specific diagnoses, we only saw a link with Alzheimer's disease, not vascular dementia in this study," he said.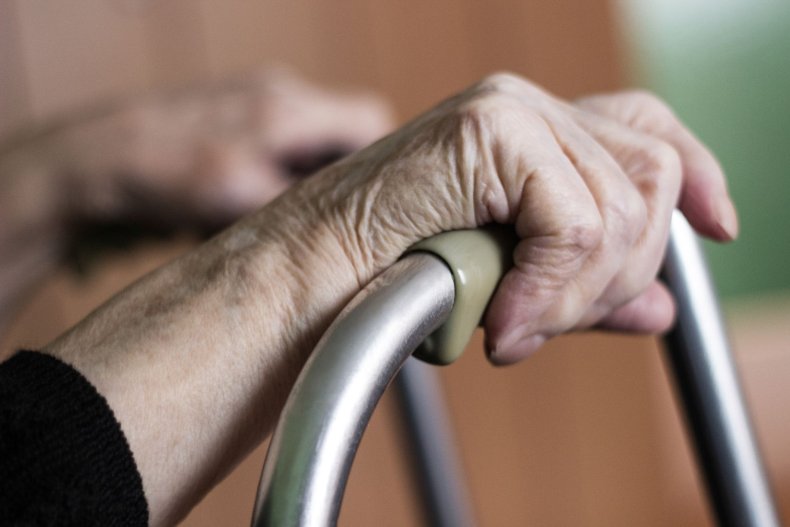 Similarly, a study published in the journal Translational Psychiatry indicated women who live in areas with levels of fine particulate matter higher than the level deemed safe by the Environmental Protection Agency could have double the risk of developing dementia.
A separate study published in The Lancet on 6.6 million people living in Ontario suggested living just 50 meters closer to a major road giving off fine pollutants could increase the risk of dementia.
Dr. David Reynolds, chief scientific officer at Alzheimer's Research U.K. who was not involved in the paper, praised the researchers for carrying out a large, well-conducted study.
However, he cautioned: "The diseases that cause dementia can begin in the brain up to 20 years before symptoms start to show. We don't know where people in this study lived in the two decades before their dementia diagnosis, so we have to be cautious about how we interpret these results."
Dr. James Pickett, Head of Research at Alzheimer's Society, said: "Although this study looked back at people's medical records and suggested that air pollution might be responsible for a small percentage of them developing dementia, looking at all the other research in this area we believe that people should not be worried by this study.
"Air pollution is a hot topic in dementia research, and there is evidence that exposure to air pollution can cause small particles to enter the brain," he said, adding: "but it's a huge leap to say that air pollution could lead to dementia and this study had several limitations.
"For example, researchers didn't compare to people living in less polluted areas or factor in the postcode lottery that can affect a person's chance of getting an accurate dementia diagnosis."