Dementia, Parkinson's and Stroke Risk: Half of Women and a Third of Men Could Develop These Neurological Conditions
Half of women and a third of men are at risk of developing dementia, Parkinson's disease or stroke, according to scientists.
Dutch researchers studied more than 12,000 men and women between 1990 and 2016. The participants, who were at least 45 years old, were part of the ongoing Rotterdam Study, a research project investigating risk factors for a range of conditions, including cardiovascular and neurological diseases. Researchers carried out a health check on the volunteers at the start of the study, and again four years later. They also evaluated participants' medical records.
By the end of the study, 1489 were diagnosed with dementia (the umbrella term for conditions characterized by memory loss, confusion and mood changes), a further 1285 experienced a stroke (in which blood supply is cut off in the brain) and 263 were diagnosed with Parkinson's disease (a neurodegenerative condition caused by depleted nerve cells in the brain).
The researchers found conditions such as high blood pressure, atrial fibrillation (in which the heart beats irregularly) and type 2 diabetes were common in those who developed the neurological conditions.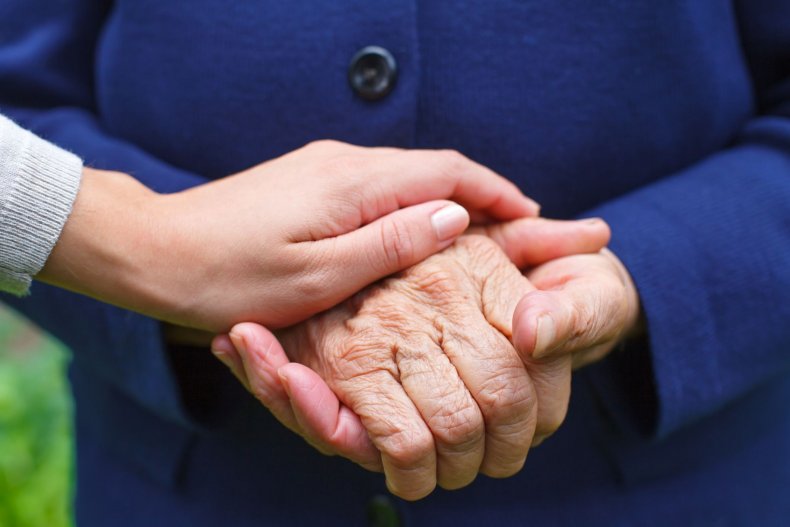 Read more: Skinny fat body type linked to dementia
Women were found to be more likely to develop dementia, Parkinson's or a stroke in their lifetimes than were men (48 percent compared with 36 percent).
Despite the relative prevalence of neurological conditions, public awareness of them is lacking when compared with awareness of other illnesses, such as heart disease and cancer, the authors wrote. In the U.S., around 5.7 million people are living with Alzheimer's, the most common form of dementia. A further 1 million people have Parkinson's disease, and every year more than 795,000 people experience strokes.
Study author Dr. Arfan Ikram, professor and chair of epidemiology at Erasmus University Medical Center Rotterdam, told Newsweek his team's study was unique in that it combined these neurological conditions "to grasp how big the problem of incurable brain diseases in late life really is," and because their potential causes appear to overlap.
He explained the difference between men and women could largely be pinned to the fact that men die earlier than women, typically of heart disease or lung cancer.
"In other words, our study does not show some sort of protective effect for men; instead it is merely due to fewer men surviving to old age.
"Currently there are no mainstream treatment options for these diseases," he said. "Therefore, any advice needs to be sought from a prevention perspective."
Research on how to prevent these conditions is ongoing, he said, though evidence suggests following a healthy lifestyle could lower the risk.
"Additionally, a socially, physically and cognitively engaged life further reduces the risk (or progression) of dementia. For Parkinson's, less research on prevention has been done, but there are indications that healthy lifestyle may reduce the risk here as well."
Dr. James Pickett, head of research at the U.K. charity Alzheimer's Society, said: "As researchers found that people who had dementia were more likely to have had high blood pressure or type 2 diabetes, what we can take from this is that healthy lifestyle choices, such as eating a Mediterranean-style diet, exercising regularly and not smoking can make a real impact on reducing dementia risk, and it's never too late to start."
Dr. Carol Routledge, director of research at Alzheimer's Research U.K., said: "This large study underscores the enormous impact that neurological illnesses have across society and how women are disproportionately affected, particularly when it comes to dementia."
She also emphasized that drinking within the recommended limits of alcohol, and keeping blood pressure and cholesterol in check are linked to better brain health.
Last month, researchers in South Korea published a separate study suggesting smoking could cause dementia.
The team studied 46,140 men for more than a decade, and found that those who had never smoked had a 19 percent lower risk of developing dementia than those who smoked regularly. The findings were published in the journal Annals of Clinical and Translational Neurology.