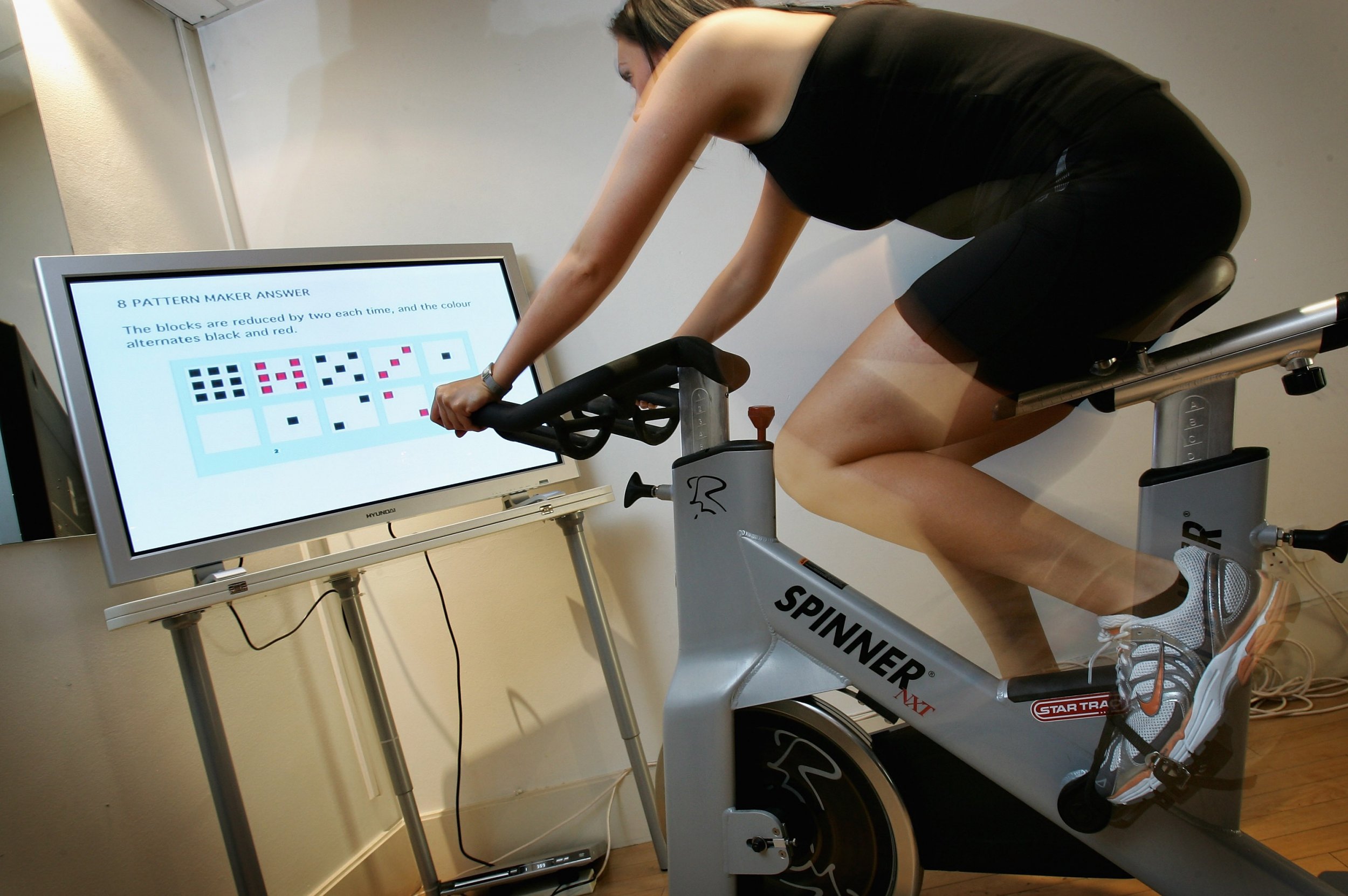 Being physically fit not only benefits your heart, it may also help ward off dementia, according to a new study.
Researchers from Sweden found that middle-aged women who were considered to have "high cardiovascular fitness" were 88 percent less likely to develop dementia later in life than women who were less fit. Although past studies have indicated that physical activity may help prevent dementia, the latest findings, which are published in the journal Neurology, stand out because of the long duration—more than four decades—of the study.
"Previous research on physical activity and dementia has a mean follow-up less than 10 years," Helena Hörder, study author and researcher at Centre for Aging and Health (AgeCap) at the University of Gothenburg, told Newsweek via email.
Additionally, the association between the high fitness group and decreased dementia risk was stronger than past findings.
Hörder and her colleagues analyzed health data of 191 middle-aged women, who were enrolled in the Prospective Population Study of Women—which spans a 44-year time period. All of the women were instructed to ride a stationary bicycle during their initial physical fitness test in 1968. At the time, they were told to peddle at a quick speed for a total of six minutes, while researchers measured their workload.
During the next four decades, their health was tracked—specifically looking at whether they developed a form of dementia. Out of all the women enrolled in the study, 44 went on to develop some form of the debilitating disease by 2012. The majority of the women who had Alzheimer's and other types of dementia were those who were unable to finish the bike test.
"The most exciting result is that so few in the group with highest fitness developed dementia," Hörder said.
Forty women were included in the "high cardiovascular fitness" group, two of whom went on to develop dementia.
Although Hörder describes the findings as "exciting," she points out that the results don't show causation, but rather an association.
"More research is needed to see if improved fitness could have a positive effect on the risk of dementia and also to look at when during a lifetime high fitness level is most important," she said in a statement.
One limitation of the current study is the small sample size. Additionally, all of the women in the study were Swedish; therefore, the results may not apply to the general public.
Dementia affects about 50 million people across the globe, according to the World Health Organization. Each year, another 10 million people are diagnosed.