Actor and singer Demi Lovato ushered in 27 on Tuesday and even before the clock struck midnight, signaling the start of her birthday, fans were sending well wishes.
Although first appearing in Barney & Friends as a child, Lovato's rose to fame predominately came after she appeared in Sonny with a Chance and Camp Rock with the Jonas Brothers. Over the years, Lovato has battled an eating disorder and addiction, which she sang about in the song "Sober."
Through the song's lyrics, Lovato apologized to her fans for relapsing, but for many of her fans, her resilience and ability to continually overcome adversity is what makes her an inspiration.
On July 24, 2018, Lovato was hospitalized after relapsing, prompting her sister, Madison De La Garza, to pen an emotional tribute on Instagram. She thanked the doctors and everyone who was involved in helping Lovato recover, noting that without them, her sister wouldn't be alive.
During the difficult time, De La Garza wrote that she wished people could see the silly side of her sister, such as her nostrils flaring when she says certain words and how Lovato brushes her hair behind her ear when she's trying to sleep.
"They seem so small, but those little things make up my sister - not a singer, not a celebrity, and definitely not what she's been described as in the media - she's a daughter, a friend, and my big sister... and I am so, so thankful that I can tell her happy birthday," she wrote.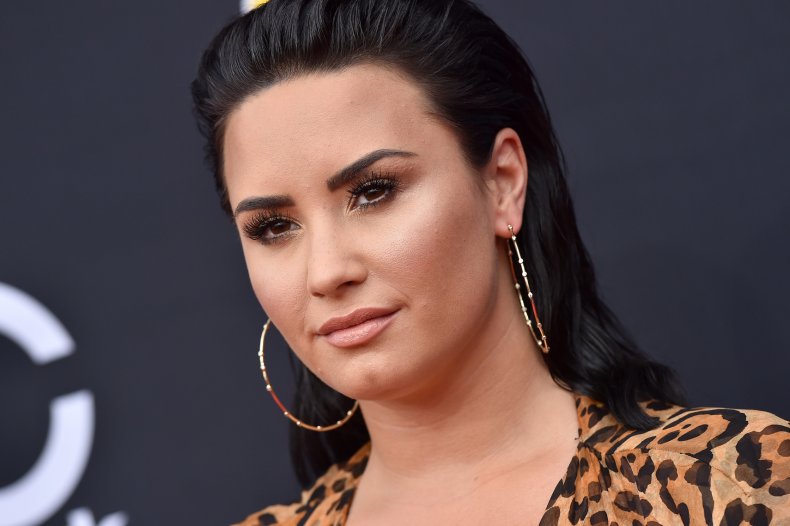 Beginning in 2008 with the album, Don't Forget, Lovato has since released five other albums. Her most recent, Tell Me You Love Me,included the single "Sorry Not Sorry," which reached the number six spot on the Billboard Hot 100 chart.
Her previous album, Confident, was also very successful and within hours of the release of its first single "Cool for the Summer," the song was number one in iTunes in 37 countries. In 2016, she was nominated for the Grammy for Best Pop Vocal Album and in 2018 was nominated for Best Pop Duo/Group Performance.
With more than a decade of experience in the music industry, Lovato's songs have left an impression on fans and resulted in more than one noteworthy lyric. She's also had a number of inspirational quotes attributed to her, as well.
Demi Lovato Quotes
"I try to keep it real. I don't have time to worry about what I'm projecting to the world. I'm just busy being myself."
"Never be ashamed of what you feel. You have the right to feel any emotion that you want, and to do what makes you happy. That's my life motto."
"I learned that you go through things, you deal with them and that's what empowers you and ultimately makes you a happy person."
"Love is louder then the pressure to be perfect."
"I don't think there's going to be a day when I don't think about food or my body, but I'm living with it, and I wish I could tell young girls to find their safe place and stay with it."
Lovato opened up about her struggles with mental health and addiction in the documentary Simply Complicated. She explained that she was diagnosed as bipolar and in 2015, she partnered with Be Vocal: Speak Up for Mental Health to encourage people to seek help for themselves. Global Citizen also named her as the organization's official ambassador for mental health in 2017, and she's received a number of awards for her advocacy work.
Aside from music, film and advocacy, Lovato also wrote a best-selling book and teamed up with Kate Hudson's clothing line Fabletics for the first-ever collaboration. Somehow, she still found time to become a major Bachelorette fan and even got to meet Hannah Brown, the latest Bachelorette.