Demi Lovato fans got to watch the first two episodes of her YouTube documentary Dancing with the Devil this week, where the singer opened up about her 2018 overdose. Episode 3 of the series will see Lovato head to rehab and start to heal her life.
YouTube viewers have a while to wait before the release date of the next episode, titled "Reclaiming Power." Here's when you will able to watch it.
Demi Lovato: Dancing with the Devil Episode 3 release date
"Reclaiming Power" is set to come to YouTube exactly a week after the release of the first two episodes. This means that viewers across the world will be able to watch it on the Demi Lovato YouTube page from Tuesday, March 30.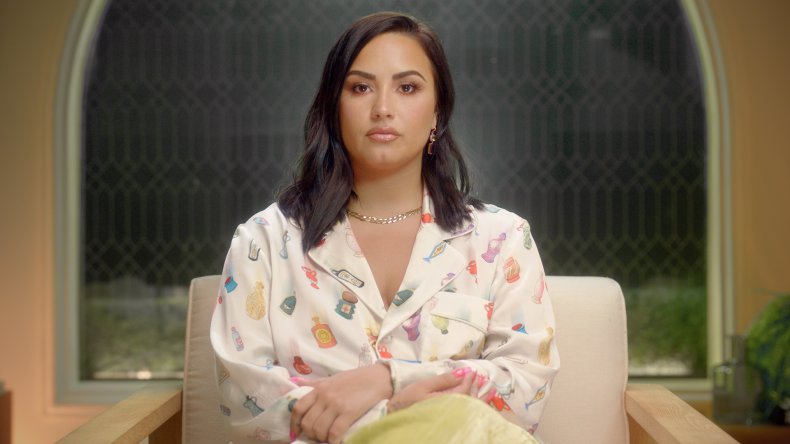 Like the previous instalments, the release time for Episode 3 will be midday Pacific time. For American viewers in other time zones, that works out as 3 p.m. Eastern, 2 p.m. Central and 1 p.m. Mountain. Alaskan viewers will be able to watch from 11 a.m. while Hawaiian fans will be able to catch the next episode at 9 a.m.
As much of Europe is going into daylight savings time on March 28, the release time for Episode 3 will be different from that of the first two instalments. In countries moving forward an hour for summer, "Reclaiming Power" will stream from 8 p.m. BST, with central Europe getting it at 9 p.m. and Eastern Europe at 10 p.m.
The first two episodes, "Losing Control" and "5 Minutes from Death," are available to watch online for free on YouTube right now.
The official YouTube synopsis for the episode reads, "'You really find out who's there for you when the world falls out from under your feet.' Demi goes to rehab and begins her road to recovery, but with bumps along the way. As she returns to the stage for the first time since her overdose, she needs to find balance in her life."
In a review of Dancing with the Devil, Entertainment Weekly revealed that among the topics covered in Episode 3 is the story of Dani Vitale, Lovato's friend and choreographer who lost clients and received a barrage of online abuse and death threats after a totally false rumor spread online that she had been somehow responsible for the singer's overdose.
However, the review criticises the episode for only spending "just about four minutes" on the topic, and for not holding toxic fans to account save for one comment from the singer that her fans are "a little outta line sometimes."
Demi Lovato: Dancing with the Devil is released on Tuesdays on YouTube.