Demi Lovato Ex-Boyfriend List: Who Singer Dated Before Being Pictured With G-Eazy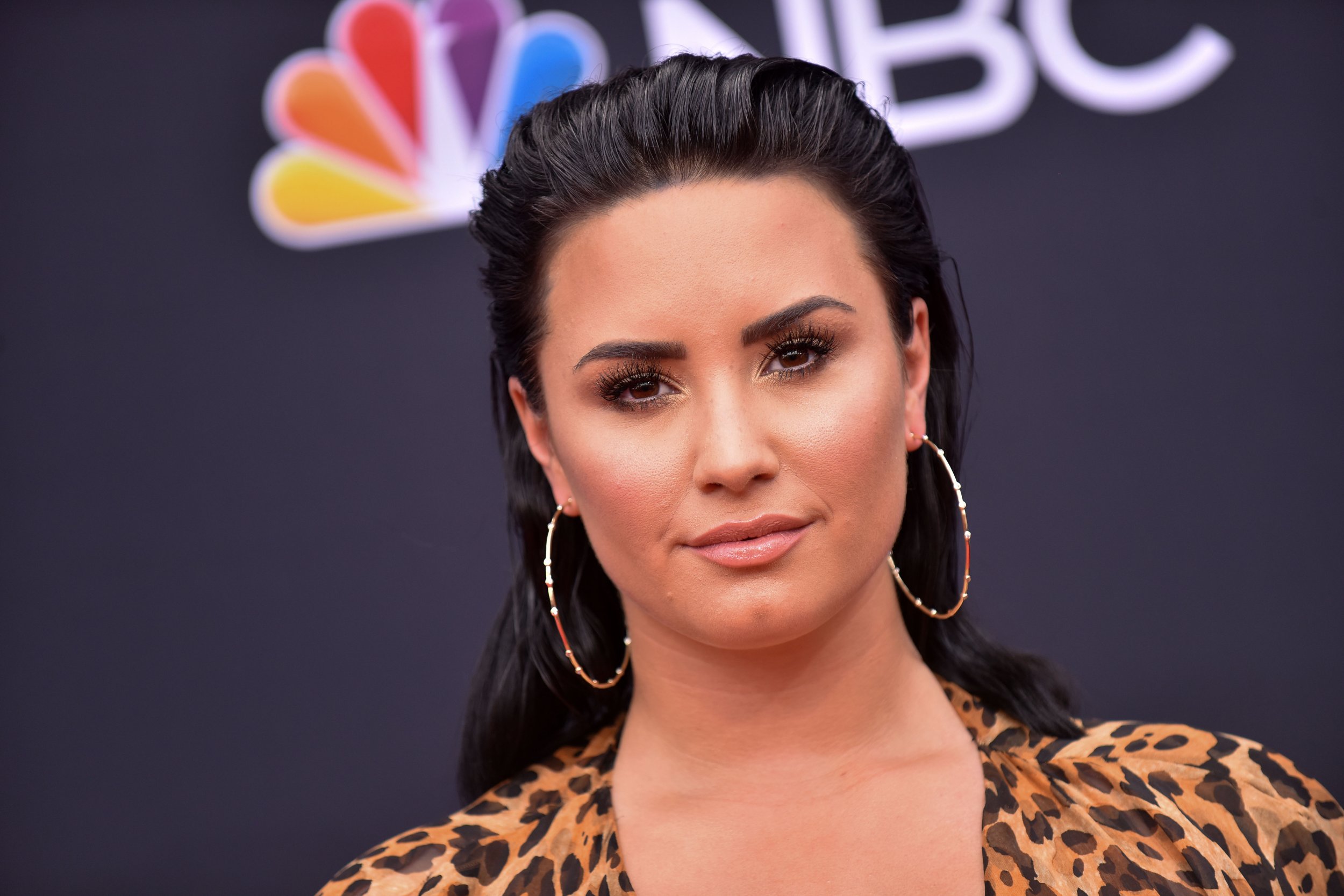 Singer Demi Lovato was spotted leaving a Los Angeles nightclub Saturday with rapper G-Eazy following his breakup with Halsey last week.
Lovato, 25, and G-Eazy, 29, arrived at the Warwick at 1 a.m before leaving at 2:30 a.m., Us Weekly reported the following day. The pair's appearance comes two weeks after G-Eazy, born Gerald Earl Gillum, split with pop songstress Halsey. About three weeks prior to this, Lovato revealed she relapsed in "Sober." Like Lovato, the "No Limit" rapper has opened up about his struggles with drug addiction. G-Eazy, however, said on the Breakfast Club in January that the "vicious cycle" is about "balance." He was convicted of drug possession, assault and resisting arrest in May.
Before being spotted with G-Eazy, Lovato has been involved in other high-profile relationships. In no particular order, here's a list of Lovato's most notable ex-boyfriends.
Wilmer Valderrama
Valderrama, who's best known for playing Fez on That '70s Show, is Lovato's most famous romantic involvement. The former pair's relationship began in 2010. During their time together, she credited him in 2015 with keeping her alive during her recovery period. They have maintained a friendship since calling it quits in 2016, but she admitted in 2017's Demi Lovato: Simply Complicated documentary that her "heart's always with Wilmer."
Joe Jonas
Before proposing to Game of Thrones star Sophie Turner, Lovato dated her Camp Rock co-star Joe Jonas in 2010. In Simply Complicated, Lovato said she "freaking fell in love" with Jonas during the filming of their Camp Rock kiss scene. Jonas told People in 2010 it was his "choice" to break up with Lovato, but the pair has remained close friends since.
Luke Rockhold
Lovato's relationship with the UFC fighter was brief. She began dating him in the summer of late 2016, but it was announced they parted ways January 2017. "At the time, it was fun for me," Rockhold, 33, wrote in an article for The Player's Voice in February. "She's still a nice girl."
Guilherme Vasconcelos
Lovato dated Vasconcelos, another fighter, following her short-lived romance with Rockhold. Vasconcelos announced they were together on Instagram in January 2017. From there, he shared multiple photos and pictures of the "Confident" singer. They broke up after a couple of months, and they both wiped their social media profiles clean of each other.
Trace Cyrus
Lovato dated Miley Cyrus' older brother, Trace Cyrus, briefly in 2009. At the time, she was 16 and he was 20. "It's something I really wanted to make work," Cyrus, now 29, told People in 2009. "But unfortunately, we both have very busy schedules...We gave it a shot and that's all you can do."
Alex DeLeon
Lovato dated DeLeon, The Cab's lead singer, from 2008 to 2009. She reportedly penned the song "Catch Me," from her sophomore album Here We Go Again, about DeLeon.
Cody Linley
The isn't a definitive date of the pair's first meeting, but the former couple likely met through their association with the Disney Channel. Lovato dated Linely from 2007 to 2008. During their relationship, the Hannah Montana alum told Seventeen he deemed one of their dinner dates "the most up and down night" of his life because his car broke down on his way to pick her up. His car problems caused him to get her two hours late, but he claimed she was "really sweet" about it.