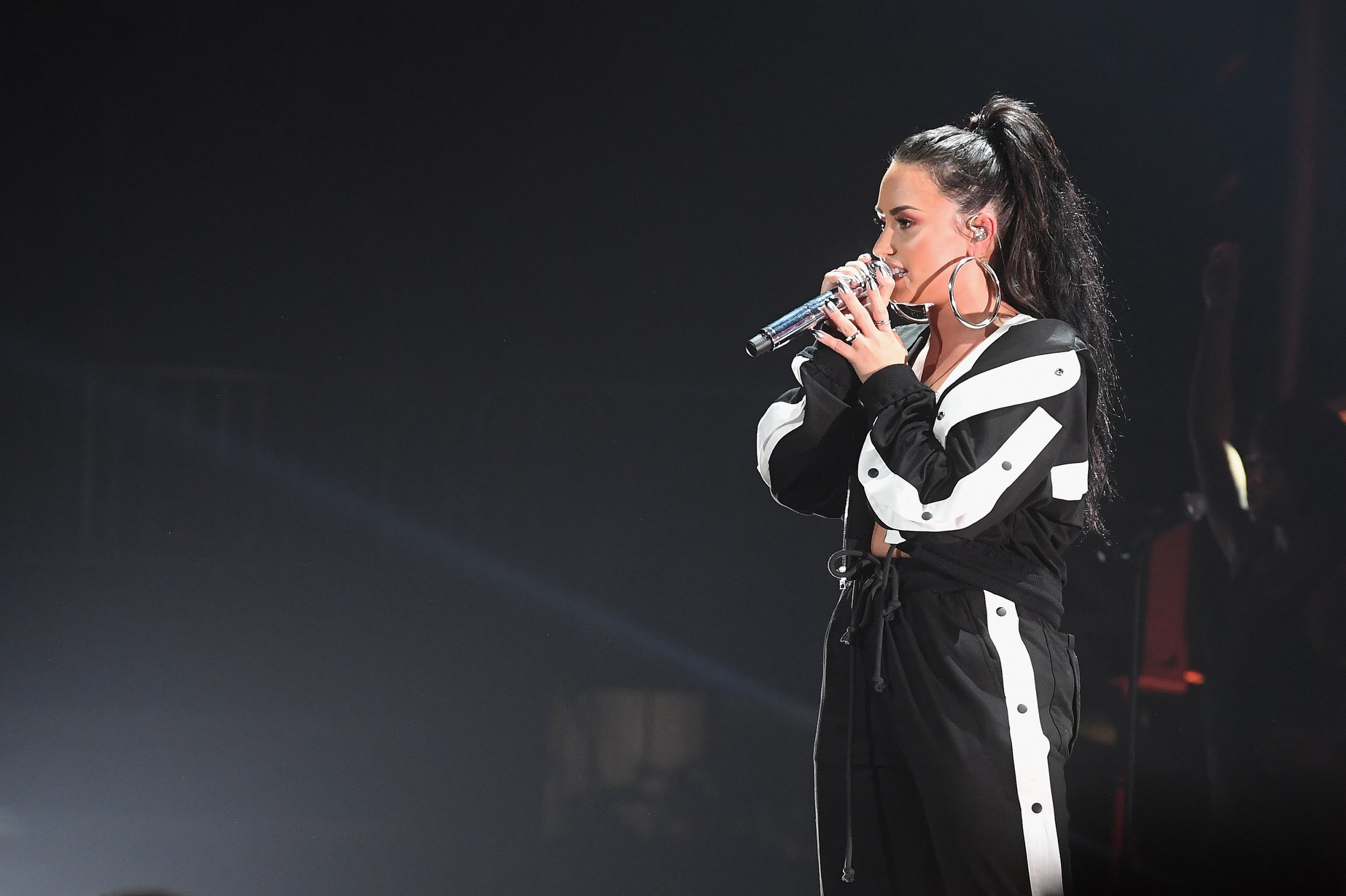 The Grammy-nominated pop star Demi Lovato has admitted to battling drug and alcohol addiction, bipolar disorder and an eating disorder. She also has a complicated relationship with her father, Patrick Lovato. Now, the singer's mother, Dianna De La Garza, is revealing more trouble from her daughter's teen years in the memoir, Falling with Wings: A Mother's Story.
De La Garza, a former Dallas Cowboys Cheerleader, is a public speaker who has openly discussed her past abuse of alcohol and pills. Like Lovato, her mother—who intended to pursue a career in country music—struggled with an eating disorder and body image issues. Her memoir will get into those topics, as well as addiction issues. It will also relay a troubling encounter between De La Garza and her daughter when Lovato was starring on the Disney Channel show Sonny with a Chance.
De La Garza recalls receiving a text from Lovato—an unsual form of communication for them: "I'm sorry ahead of time," it read. Her mother immediately assumed that Lovato was in trouble.
"I've pretended that everything is wonderful to my friends and the media—and even to my relatives—but it's not," the excerpt obtained by Entertainment Weekly read. "For the past few months, Demi has vacillated between cheerful and sullen, as though her moods are altered by the pull of a string. At times, the darkness in her eyes frightens me and her late-night escapades aren't slowing down, either. It's clear that something is terribly wrong."
The text came soon after this, reminding De La Garza of something that had occurred while Lovato was filming her series. This moment, she said, drove her "anxiety even higher." De La Garza had gone into Lovato's room to wake her, only to find a bloody rag resting beside her on clean bed sheets.
Lovato's mother yelled for her daughter to wake up; she feared she might be dead. When she did wake up, Lovato said, "I can't...I shouldn't. Oh, God, I won't do it anymore—I swear. I'm so sorry." De La Garza wanted to believe her daughter, but the rag was just the latest sign of Lovato harming herself.
Lovato has since sought treatment for her health issues, and particularly her bipolar disorder. In 2011, she entered Cast Centers, a Los Angeles-based rehab facility that she now co-owns. She has also become an advocate for mental health awareness. "Getting a diagnosis was kind of a relief," Lovato said. "It helped me start to make sense of the harmful things I was doing to cope with what I was experiencing,"
De La Garza's memoir, Falling with Wings, is available for purchase Tuesday on Amazon, Barnes & Noble, Google Play, iBooks and Kobo.