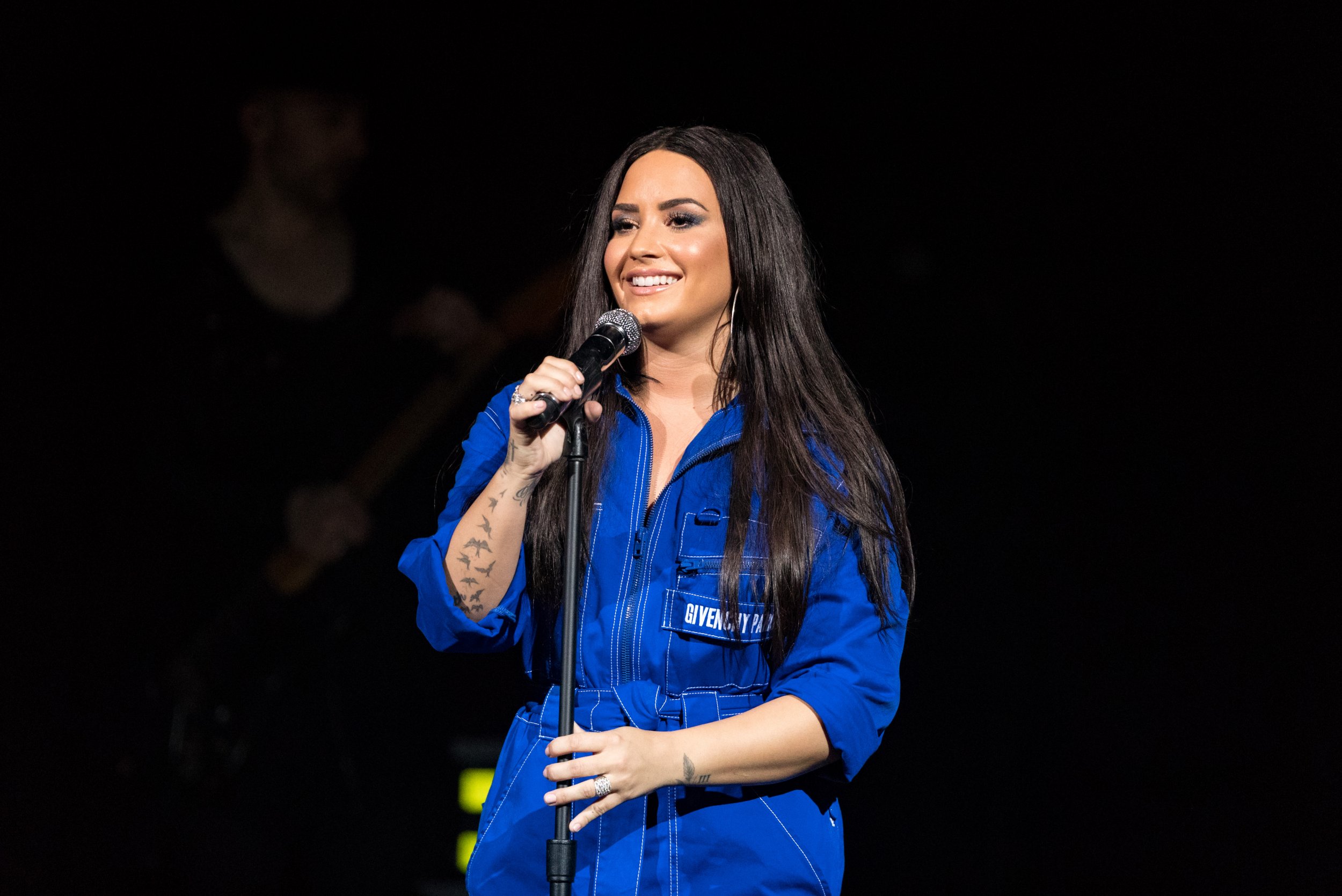 Singer and actress Demi Lovato called out Instagram on Friday for a "fat shaming ad" that appeared on her feed. Lovato who recovered from an overdose last summer and has been open about her history self-harming, struggle with an eating disorder and sobriety throughout her career used her platform Friday to ask Instagram to remove the ad.
Lovato posted a screenshot of the ad to her story in the app. The ad that appears to be for a mobile game called "Game of Sultans" shows two animated women with the labels "obese" under one and "pretty" under the other.
Under the screengrab of the ad Lovato wrote "Why is this fat shaming bulls**t on my feed? So many things wrong with this ad."
The star posted several story photos about the ad and wrote, "You can be 'pretty' at any weight," before she went into a deeper explanation about why the ad was potentially harmful to those viewing it.
The star has publicly shared images from her struggle and recovery from bulimia in the past and openly shared details of her family's history with eating disorders as well. She continued her post Friday with a note that said, "This is absolutely harmful to anyone who is easily influenced by societal pressures put on us from the diet culture to constantly be losing weight in a world that teaches us to equate our value and worth with the way we look and especially anyone in recovery from an eating disorder."
After noting the issue with the ad itself and pointing out, exactly where on the app the ad went wrong using the illustration tools on Instagram, Lovato put out a request to Instagram.
"So please Instagram, keep this bulls**t off mine and other's feeds who could be easily effected by this disgusting advertisement. With how aware people are becoming of mental health and mental illness, I expect you guys to know better by allowing this advertisement to be allowed on your app. And shame on the game."
Instagram has since removed the ad from the app, "We're sorry. This ad was approved by mistake. We reviewed it again and removed it from future delivery in people's feeds," an Instagram spokesperson told Newsweek.
Before it was removed the ad on Instagram hadn't gone unnoticed by other users either. Other users have also gotten the ads on their feeds while scrolling along in the app. Some of them have also tweeted their dissatisfaction with the ads.