Demi Lovato Celebrates Six Years of Sobriety on Twitter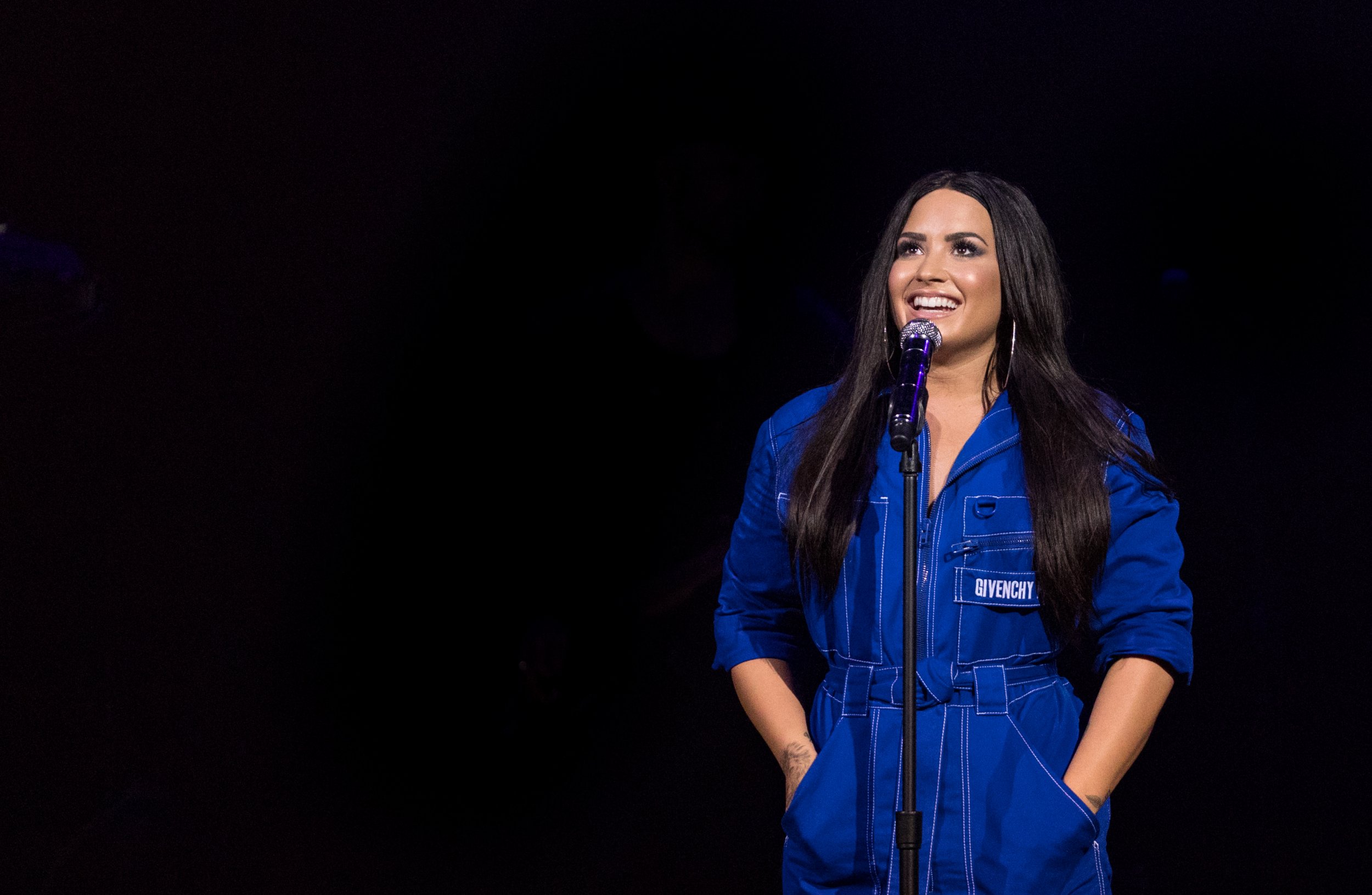 Singer Demi Lovato has been transparent about her battle with substance abuse. On Thursday, she opened up about her six years of sobriety.
Lovato, 25, took to Twitter to share this milestone with her fans. "Just officially turned six years sober," Lovato wrote. "So grateful for another year of joy, health and happiness. It IS possible."
Lovato's tweet generated a wave of support from the singer's fans, called Lovatics. Many were proud of her accomplishment and shared their love for the singer, calling her a role model.
The singer's fans even created a celebratory hashtag, dubbed #CongratsOn6YearsDemi.
The "Sorry Not Sorry" singer's achievement came on the heels of her praised October documentary, Demi Lovato: Simply Complicated. It chronicled her journey to recovery, showing her struggles with substance abuse, bipolar disorder, bulimia and self-harm. She admitted to trying cocaine for the first time at 17. "I was scared because my mom always told me that your heart could just burst if you do it," Lovato said. "But I did it anyway, and I loved it the first time that I did it."
And she soon spiraled out of control. At 18 years old, she punched a backup dancer during 2010's Camp Rock 2 Tour with the Jonas Brothers. That's when she sought treatment for the first time, but it wasn't successful. "I wasn't working [with] my program," Lovato said. "I wasn't ready to get sober."
The "Confident" singer has since credited the CAST Centers, a Los Angeles-based rehabilitation facility, for treating her the following year. "The CAST experience is an event like I've never seen on tour," Lovato said. "With inspirational people speaking every night, it's an event you don't want to miss."
Now, Lovato is a co-owner of CAST. She also regularly advocates for issues regarding mental health, LGBTQ rights, women's rights and gun violence.