Demi Lovato Was Suicidal at 7, Singer Says
Singer Demi Lovato has opened up regarding her struggles with mental health. On Tuesday, the "Sorry Not Sorry" songstress revealed that she was suicidal as a 7-year-old girl.
Lovato, 25, spoke about suffering from suicidal thoughts during an interview with Dr. Phil. "The very first time I was suicidal was when I was seven," she said. "I had this fascination with death. I have experienced things that I have not talked about, and I don't know if I ever will talk about. But at seven, I knew that if I were to take my own life, that the pain would end."
Lovato has struggled with substance abuse, self-harm, bipolar disorder and bulimia. She admitted to Dr. Phil that her suicidal thoughts resurfaced when she dealt with depression and bipolar disorder. While she has overcome most of her battles, she confessed to her lingering issues with food. "That's something that I deal with on a daily basis," she said. "It's kind of the last thing to go."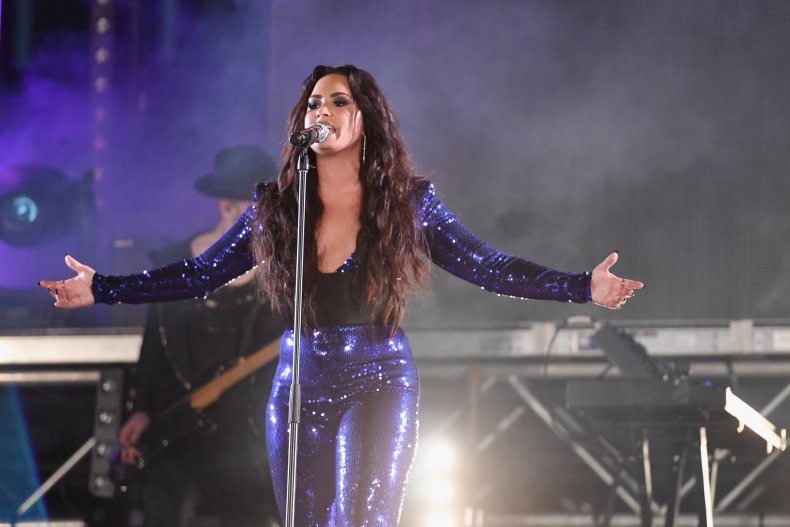 Last Thursday, the Disney alum celebrated a new milestone in her recovery journey: six years of sobriety. "I'm so grateful for all of the 6-year sober birthday wishes," she wrote on Instagram. "It means more than you know. Truly. Thank you."
Lovato, who credited CAST Centers for treating her, is an advocate for mental health. On Friday, the Grammy-nominated singer deviated from her Tell Me You Love Me Tour to stop in New York to lead a mental health discussion, called CAST on Tour. She was joined by close friend and Australian rapper Iggy Azalea. Like Lovato, the 27-year-old artist has admitted to having experienced suicidal thoughts. "I was like, 'Oh, it's over," Azalea said in 2016. "There were times when I just wanted to quit life."
In addition to having Azalea at CAST on Tour, Lovato was joined by six Parkland, Florida, shooting survivors in February. Fifth Harmony member Lauren Jauregui and country singer Kelsea Ballerini are expected to speak at the mental health session.