What Happened to Demi Lovato? Singer To Reveal Details About Overdose, Slams Tabloids for Making Up Rumors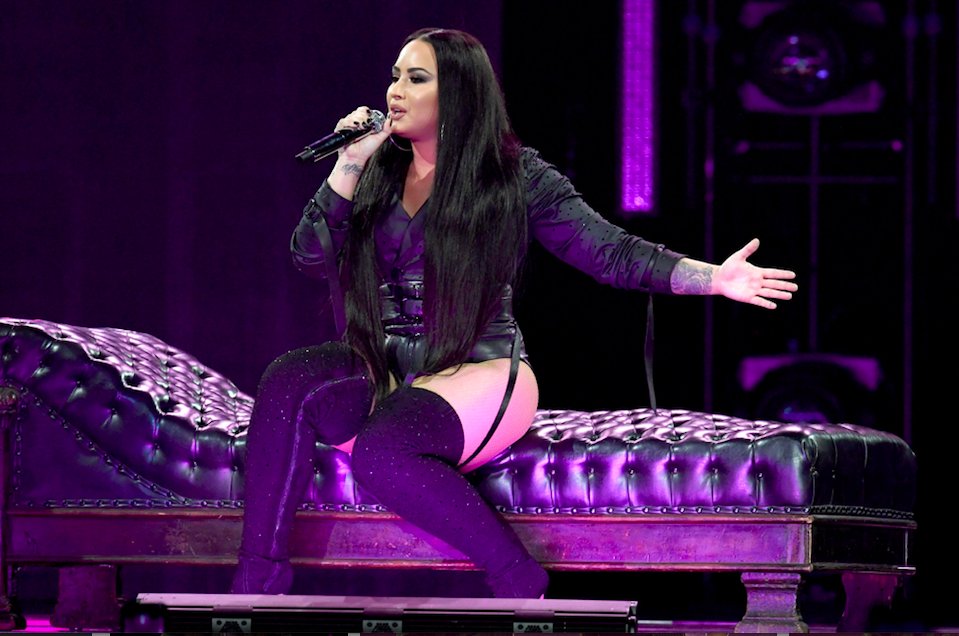 Sorry Not Sorry singer Demi Lovato took to Twitter Friday night to slam tabloid stories about her recovery. The vocalist had a drug overdose in July at her Los Angeles home and has remained under the radar since. Rumors about her recovery and sober companion, clothing designer Henry Levy, have spread while she keeps to herself—but the star wants the gossip about her private life to end.
"I love my fans, and hate tabloids. Don't believe what you read. People will literally make up stuff to sell a story. Sickening," Lovato, 26, tweeted. She didn't reveal what tabloid story she was referring to.
"Someday I'll tell the world what exactly happened, why it happened and what my life is like today.. but until I'm ready to share that with people please stop prying and making up shit that you know nothing about. I still need space and time to heal," she wrote.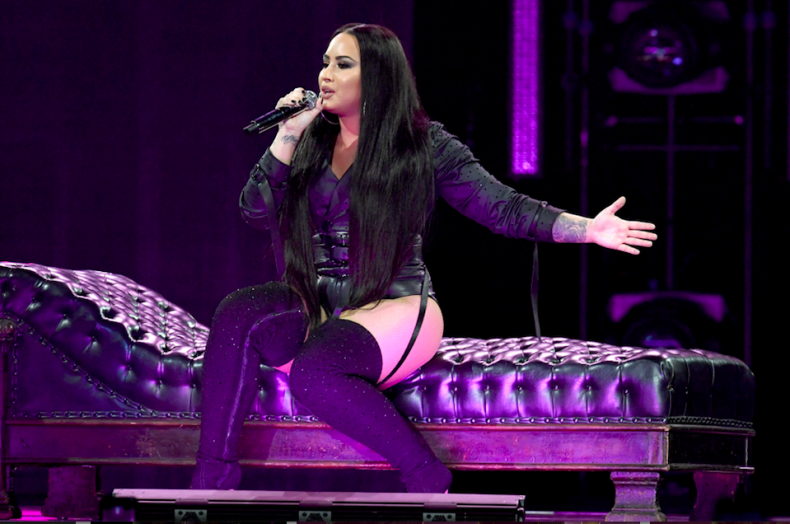 Newsweek subscription offers >
Lovato added: "Any 'source' out there that is willing to talk and sell stories to blogs and tabloids about my life isn't actually a part of my life because most of the shit I see is soooooo inaccurate. So newsflash: your 'sources' are wrong."
At the end of her Friday tweets, she added that she was "grateful" for her fans. "I would love to set the record straight on all the rumors out there but I literally don't owe anyone anything so I'm not going to. All my fans need to know is I'm working hard on myself, I'm happy and clean and I'm SO grateful for their support," Lovato wrote. "I'm so blessed I get to take this time to be with family, relax, work on my mind, body and soul and come back when I'm ready. I have my fans to thank for that. I'm so grateful, truly. I love you guys so f---ing much."
Lovato was nominated for her second Grammy in the Best Pop Duo/Group Performance category. She teamed up with Christina Aguilera, 37, for the duet "Fall in Line," which is on Aguilera's eighth studio record, Liberation.
"Woke up filled with hope. Dreams come true y'all... thank you @xtina. I love you so much," she tweeted after the nomination was revealed. She called Aguilera her "forever idol" and thanked her for the "opportunity" to collaborate on the song.
What Happened to Demi Lovato? Singer To Reveal Details About Overdose, Slams Tabloids for Making Up Rumors | Culture