Demi Lovato's Fans Rally Behind Her as New Single 'Sober' Admits She's Relapsed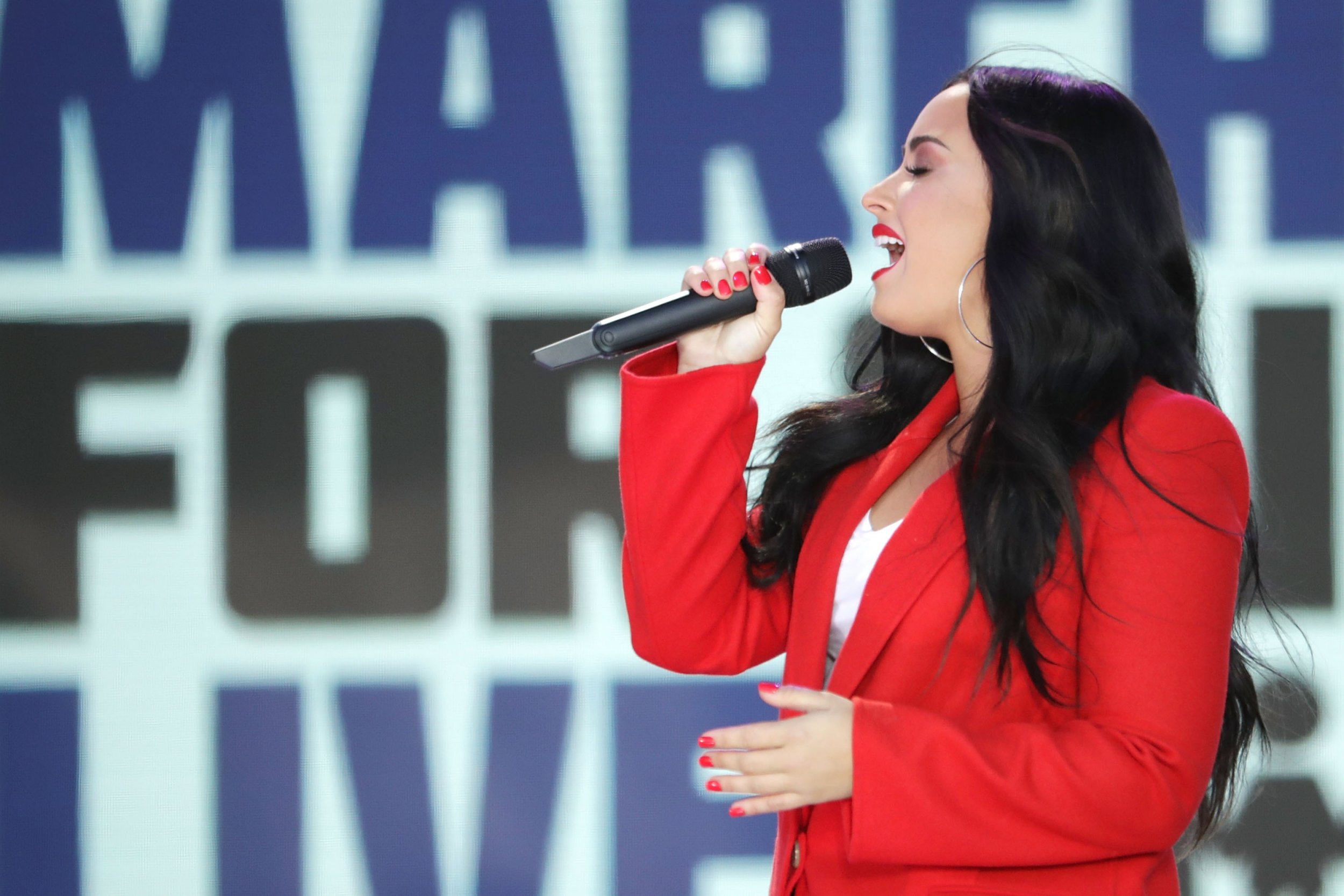 Demi Lovato's fans are standing behind her as she's announced a setback in her sobriety. On June 21, pop star Lovato released a single titled "Sober," which admits she's relapsed after six years.
The child actress-turned-singer released a documentary, Simply Complicated, in 2017, detailing her personal history with mental health and alcohol and drug addiction. The film-length documentary features Lovato explaining being diagnosed with bipolar disorder, her dependency on drugs and alcohol as a rising star, and her trials with an eating disorder.
Along with the new track, Lovato released a lyric video which starts with commentary and video footage detailing her past party lifestyle. Bottles of alcohol can be seen, as can a young Lovato, an ambulance, and interview footage from her documentary.
Lovato's dedicated fanbase celebrated her six-year sobriety with her earlier this year, commenting on the strength and sense of self the singer holds. At a Brooklyn concert on March 16, just a day after her six-year sobriety anniversary, Lovato issued a moving speech. "Yesterday, six years ago, I was drinking vodka out of a Sprite bottle at 9 in the morning, throwing up in the car," she said. "And I just remember thinking, 'This is no longer cute. This is no longer fun. And I'm just like my dad.' So I took a look at my life and I said, 'Something has to change, I've got to get sober,' so I did."
In "Sober," Lovato disclosed lyrically that she suffers with being a role model, and feared she would lose fans after admitting she'd relapsed.
"To the ones who never left me, we've been down this road before, I'm so sorry," Lovato sings. "I'm sorry for the fans I lost who watched me fall again. I want to be a role model but I'm only human."
Though Lovato may have anticipated lost fans, her Twitter following is more vocal than ever about their love of the singer. Fans have tweeted their support for her bravery, honesty, and compassion since the single's release.
"A relapse doesn't make you weak, relapse is part of recovery," one fan noted.
Another assured Lovato that she doesn't have to worry about her image. "We don't want you to be a role model," the fan wrote. "We want you to be you."
"You are the most brave woman I know and I am so thankful I get to watch you grow as a person," another fan wrote on Instagram.
At the start of June, Lovato implied the heavy message to be released via her social media accounts, noting that the most "heartbreaking song" she'd released would be "the one coming out soon." She has yet to respond to the outpouring of love for the track.