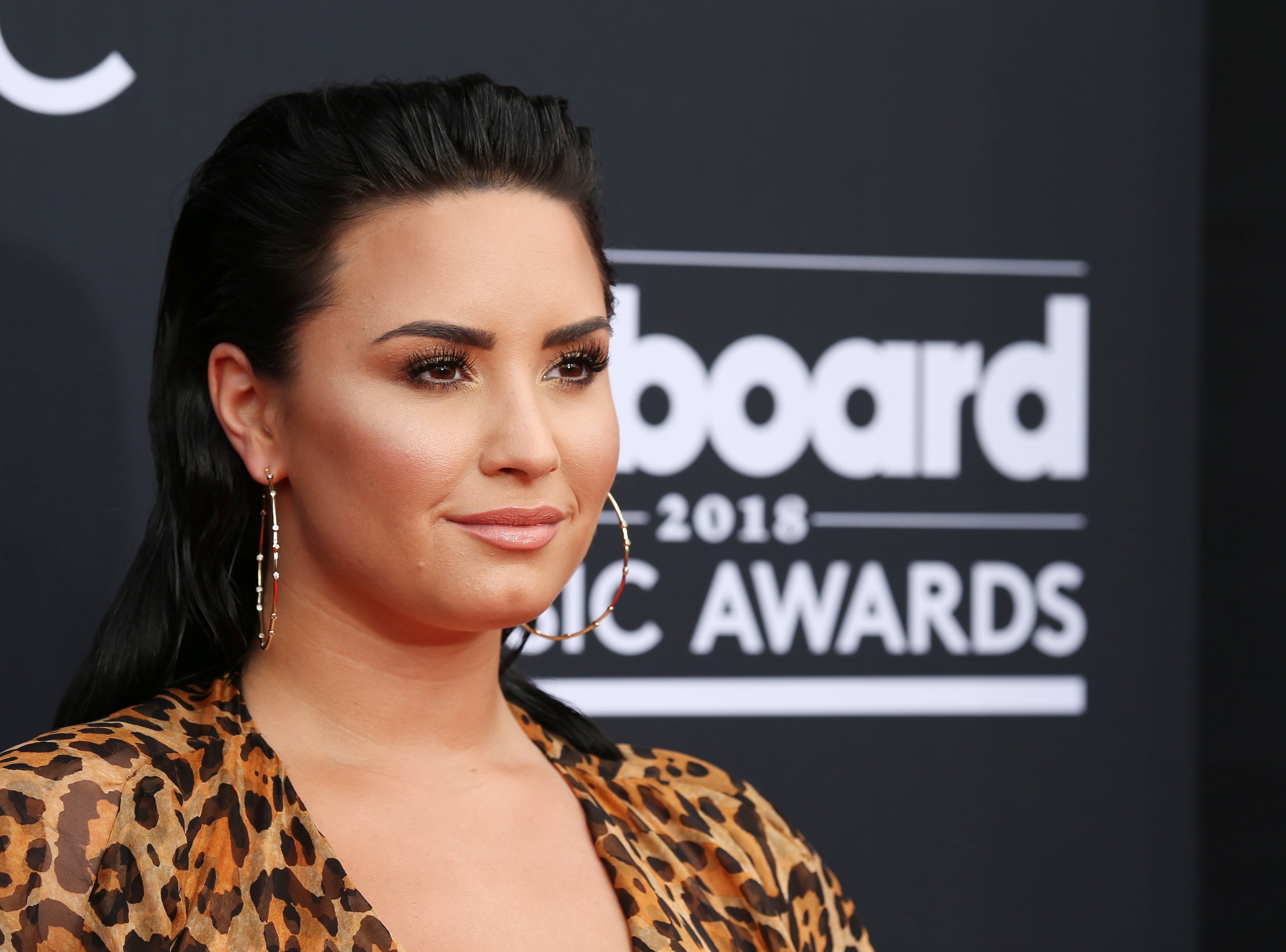 Demi Lovato added more ink to her body after she used her music last week to reveal her relapse. Like some of her other tattoos, it has an important message.
The singer posted an Instagram story on Monday to show the word "free" on the side of her finger. The next photo revealed she wasn't the only one to add the word to her body. "The team that tats together stays together," she wrote on the photo and tagged her team, including makeup artist Jill Powell and hairstylist Cesar Ramirez.
Lovato captioned the photo with Friday's date, the day after she announced her relapse on the somber single "Sober." Before that, she had been sober for six years. She tweeted a clip of herself singing the song on Sunday, thanking those who have supported her and calling herself "a new person with a new life."
The "free" tattoo isn't the first Lovato has shown off on Instagram, nor is it the only meaningful ink that can be connected to her music. In fact, she has so many tattoos that she admitted to iHeartRadio in 2014 she didn't know how many she had.
Her first tattoo, "you make me beautiful," are lyrics from a Christian song. She got it on her ribs when she was 16. "Some people are like, 'Who's that for?' And I'm like, 'No, it's for God,'" she shared.
After going to Kenya for her 21st birthday, she got a tattoo of Africa. "It was just a very, very inspirational journey that I feel like really had a huge impact on my life," she said in 2014. While she wanted to tattoo Kenya on her arm, she knew that people wouldn't know what it was, so she chose Africa because it's "a little more distinct."
She said her "most meaningful" tattoo was "Stay Strong" on her wrists, which she got after a stint in rehab. "A lot of fans were telling me that and it helped me get through a rough period," she explained. "So anytime that I would feel triggered to either self-harm or act out in an unhealthy behavior, I could look down at that."
She originally got birds tattooed on her arm because she loves "the freedom that birds represent." She didn't realize until after she got them was there are 12. "It was kind of like a God thing, like I worked the 12 steps [of the Alcoholic and Narcotics Anonymous program], so as I got that while I was in Sober Living, apparently it was really meant to be," she said.
She also has "now I'm a warrior" tattooed on her left shoulder, in honor of one of the songs from her album, Demi. "It's a very, very meaningful song to me," she explained to Jimmy Fallon while promoting her album in 2013. "It was kind of like a tribute to releasing an album, as well as overcoming some really, really difficult things in my life."
She also has a fun smiley face tattoo on her pinky. "Cause life's too short not to tattoo your pinky," she wrote on the Instagram post.