Democracy in America Is Already Weak and It's Only Getting Worse, Majority of Americans Say in New Poll
A majority of Americans see democracy in the United States as weak and even more believe it's getting weaker, according to a new poll.
Fifty-five percent of Americans said democracy in the United States was currently "weak," a poll from The Democracy Project released Tuesday found. An even larger majority, 68 percent, said they believe democracy in the U.S. is "getting weaker." The poll found a notable partisan divide over opinions on the state of democracy. While 79 percent of Democrats said democracy is getting weaker, only 47 percent of Republicans said the same.
"We hope this work can be a step toward restoring faith in democracy and democratic institutions," former President George W. Bush said in a statement about the results according to The Washington Post. The poll was commissioned by the George W. Bush Institute, The Biden Center at the University of Pennsylvania and Freedom House.
"The findings of The Democracy Project confirm we can't take our freedoms for granted—we have to work for them, and we have to defend them," former Vice President Joe Biden said. "It's also a reminder that our democracy has never been perfect, and we can't be complacent if we hope to continue to lead in the 21st century."
The poll also found a gap in opinions on democracy along racial lines. Sixty percent of all respondents said living in a democracy is "absolutely important," but white respondents polled higher at 64 percent while nonwhite respondents polled lower at 54 percent.
Seventy-one percent of those polled also favored "the U.S. government taking steps to support democracy and human rights in other countries."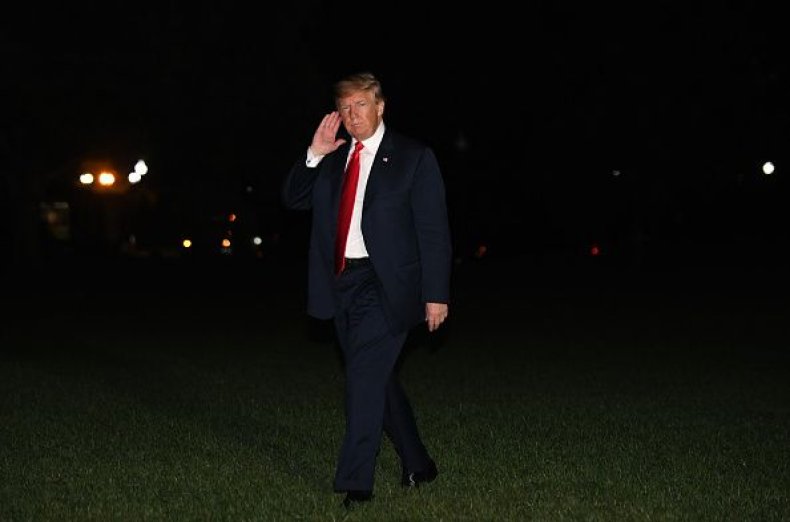 President Trump has proved to be a controversial figure in his rhetoric and actions over democratic norms. During his campaign, Trump said he would "open up" libel laws to make it easier to bring lawsuits against journalists and called the news media in general "the enemy of the American people."
Trump also praised North Korea's authoritarian dictator Kim Jong Un this month after his summit with the leader in Singapore to discuss nuclear proliferation. He told Fox News he wanted "my people" to "sit up at attention" when he speaks in the same manner that oppressed North Korean citizens do. He later called the remark a joke.
The Democracy Project poll was conducted with 1,700 participants from April 28 to May 8, 2018. The margin of error was plus or minus 2.6 percent.