EU to Investigate Right-Wing Polish Government Policies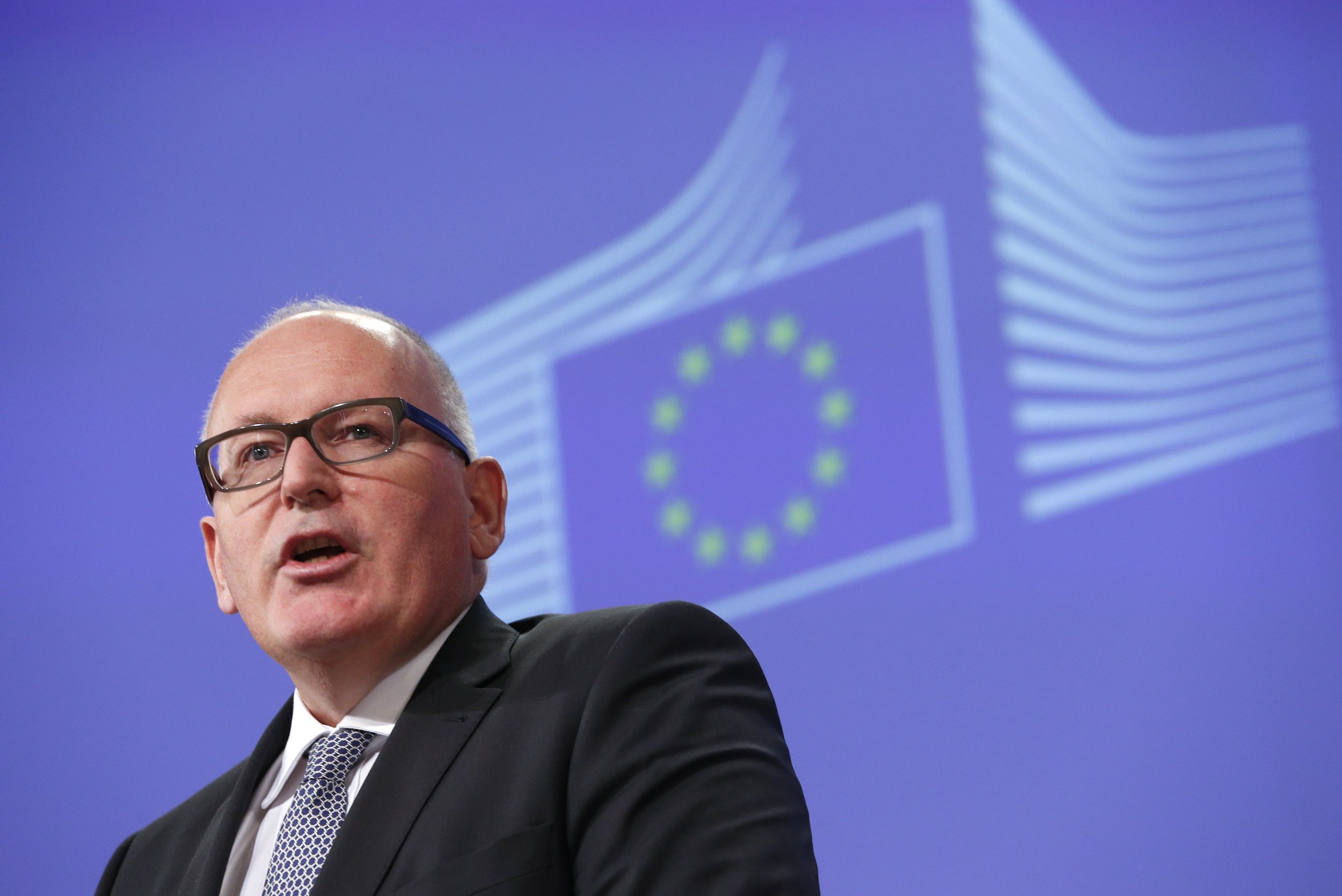 The European Commission on Wednesday launched a formal investigation into the policies of Poland's new right-wing government.
Speaking to reporters, the commission's First Vice President Frans Timmermans said: "Today we have decided that the commission will carry out a preliminary assessment on this matter under the rule of law framework."
The commission chose to discuss Poland because of moves by its new right-wing Law and Justice party (PiS) government to bolster state control of the media and the country's constitutional court. Under the EU's rule of law framework, the commission will now seek to establish the facts behind PiS's actions through "dialogue" with Poland.
Ensuring that the rule of law, including "a transparent, accountable, democratic and pluralistic process for enacting laws " , is in place in all member states is central to the smooth functioning of the EU.
This is the first step of a process of up to three stages which could in theory ultimately result in EU sanctions against Poland. However, no dispute has ever reached that stage since the framework was introduced in 2009.
PiS sparked controversy last year when it appointed five new judges to the Polish constitutional court and rejected five judges nominated by the outgoing centre-right Civic Platform administration. The court had ruled that PiS was only entitled to appoint two of its own judges, and was not entitled to annul the nomination of three of Civic Platform's five appointments. PiS ignored this ruling.
Pro-democracy activist Mateusz Kijowski told The Guardian at the time, "This is the end of democracy in Poland. They have broken the country."
Polish state media came under tighter government control last week after a new law was passed which led to the sacking of the management of public media outlets. The government has appointed Jacek Kurski, a former PiS politician, as chief of Polish public television.
The European Broadcasting Union (EBU) suggested in an interview with the Financial Times on Tuesday that future heavy-handed treatment of the media could lead to Poland being barred from the Eurovision song contest. The EBU clarified today that it had no plans to expel Poland.
Poland's Prime Minister Beata Szydlo today insisted that "democracy is alive and well in Poland" in a speech to Poland's parliament, the BBC reports.