Democrat Accuses GOP Colleagues of Causing COVID-19 Deaths by Discouraging Vaccine
Alaska Representative Zack Fields told his colleagues in the state legislature over the weekend that he feared Alaskans were dying because some Republicanpoliticians were "discouraging" COVID-19 vaccinations for political purposes.
Fields, a Democrat, urged his fellow representatives not to support an amendment to Republican Governor Mike Dunleavy's SB 3006 bill that would ban vaccine mandates in the state. SB 3006 aims to address the COVID-19 crisis in Alaska by allowing multi-state nurse licensure to facilitate more telehealth opportunities.
"Here we are, 1,500 Americans dying every day, a September 11th every two days, because politicians and bloggers and conspiracy mongers have discouraged people from getting vaccinated," Fields said. "And we are considering the first in a long series of vaccine bashing amendments, and it is a travesty...With this amendment, we would be discouraging vaccination [which] directly would result in more people dying avoidably."
Fields pointed to other more populous states where the most COVID fatalities are occurring: "Look at the states with the hospitals that are the most overrun with cases. They're the states with the lowest rates of vaccination. They're the states where the politicians, bloggers, conspiracy mongers have bashed vaccines and given folks false information."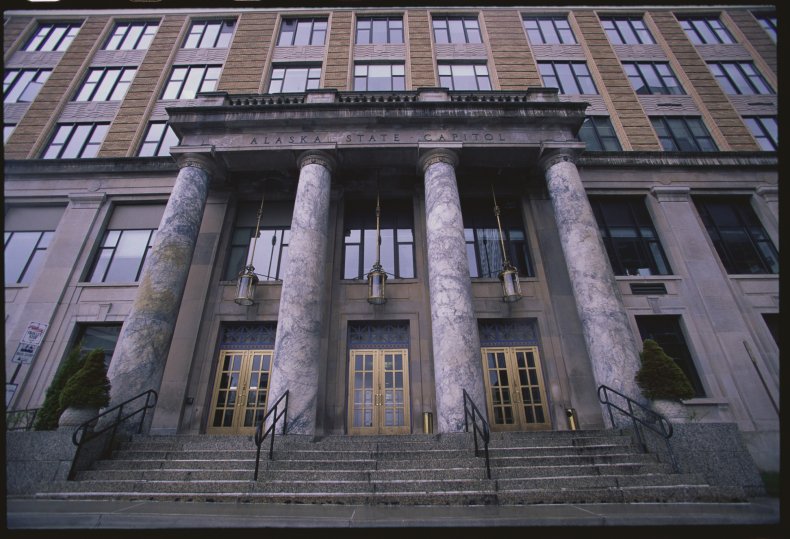 West Virginia, for example, has a very low vaccination profile compared to much of the country, with 47 percent of the population having one or more shots and just 39 percent having both. West Virginia's Republican Governor Jim Justice made a statement on Friday that he disagreed with President Joe Biden's expanded vaccine mandate announcement.
As for the Alaskans who aren't getting vaccinated, and are dying from COVID, Fields said, "It's not really their fault that they primarily get their information from Facebook and from some of our colleagues...This is just unbelievable that for political self-aggrandizement we would be endangering Alaskans. I urge a no vote."
When Dunleavy's SB 3006 bill reached the state congress in a special session, Republicans attempted to tack on several amendments. The amendment in question would block the use of vaccine mandates in the state.
Representative Sara Rasmussen, a Republican, said in a rebuttal: "I don't know how we've gotten to this point that we don't value individuals' ability to make decisions for their children...I'm by no means an anti-vaxxer...we do the flu shot every year...I think that is a decision that none of us should easily or willingly give up to a government, so I will be supporting this amendment."
"We have a tragic situation where a few demagogues think they can score political points by bashing vaccines," Fields told Newsweek. "That anti-vaccine rhetoric clearly has contributed to lower vaccination rates, much higher rates of COVID spread, and deaths that could have been avoided."
The amendment to HB 83 attempting to block vaccine mandates in Alaska failed in the State House at a vote of 18-18, with House Speaker Louise Stutes, a Republican, breaking the tie.
Correction 09/12/2021, 7:25 p.m. ET: This article was updated to correct the party affiliation of Representative Sara Rasmussen.