From Democrat to Autocrat: The Rise and Reign of Mahmoud Abbas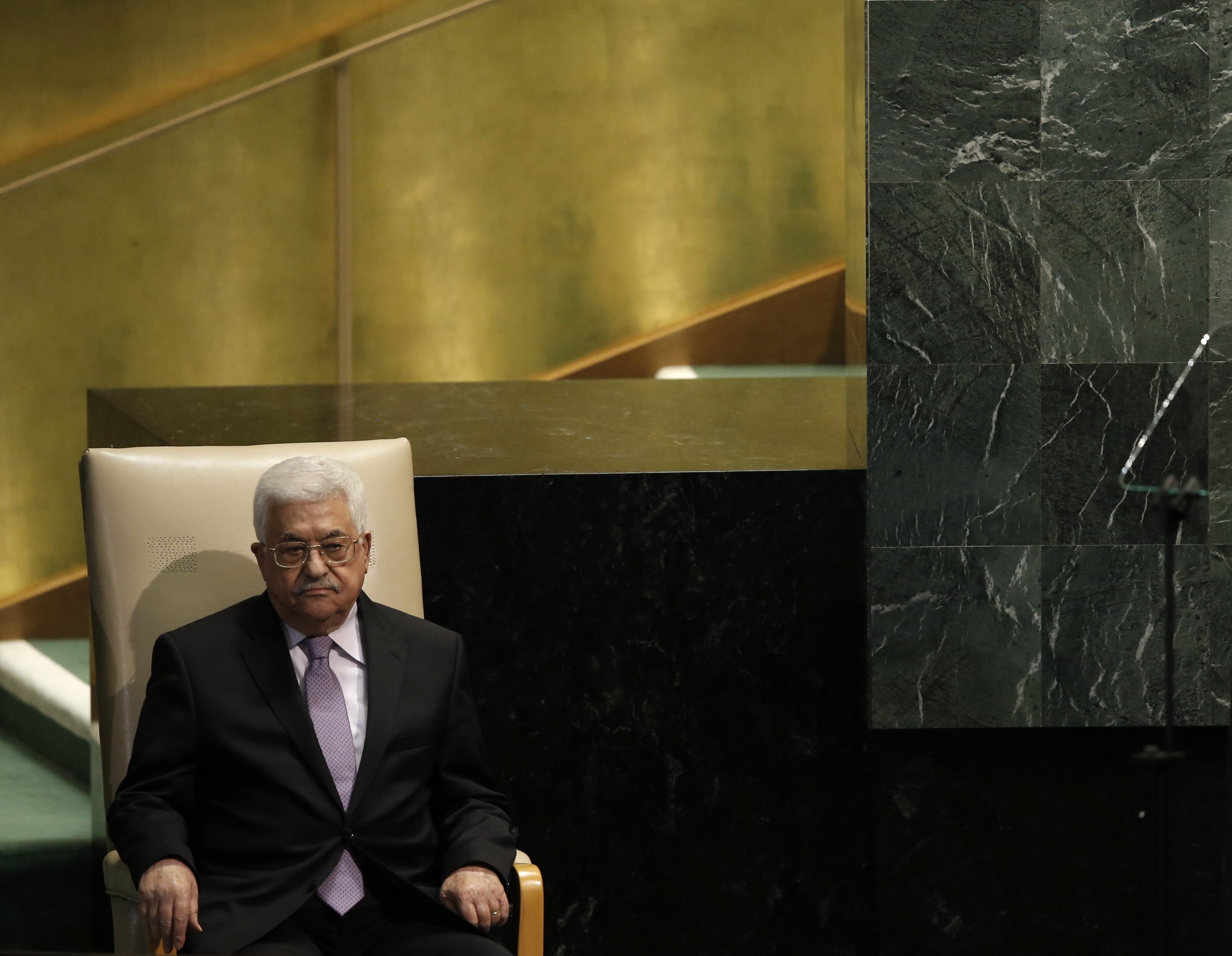 In 1982, Mahmoud Abbas—then a low-level Palestinian official visiting Moscow—presented the Soviet Union with a solution to the Middle East crisis: backed by the Russians, the Palestinian Liberation Organization (PLO) could buy an unpopulated Greek island that could serve as a temporary Palestinian state.
Hearing the suggestion, according to a PLO leader who was with Abbas at the time, one senior Soviet official looked at the 47-year-old future Palestinian president—and then burst out laughing.
The story is one of many relayed by Grant Rumley and Amir Tibon in their fascinating new book: The Last Palestinian: The Rise and Reign of Mahmoud Abbas. It documents the Palestinian president's life from his birth in 1935 in the village of Safed, through his exile in 1947 to Syria, to his return in the 1990s and ascension to the Palestinian leadership in 2004, following the death of Yasser Arafat.
From the beginning, the book presents Abbas as something of an outsider: recruited to Arafat's Fatah movement while in Qatar in the early 1960s—where he worked as a teacher—Abbas never followed Arafat to Jordan, Lebanon or Tunisia, preferring to remain in the Gulf and Damascus. An early supporter of negotiations with Israel, he educated himself on Israeli politics at a time when few other PLO leaders had done so.
When the negotiations that would become the Oslo Accords began in the early 1990s, Abbas became known in both Israel and Washington as approachable and reliable when Arafat was at his most erratic. But despite his integral role in the accords, it was Shimon Peres, Yitzhak Rabin and Yasser Arafat that were rewarded with a Nobel Peace Prize in 1993: Abbas's name was noticeably absent.
Rumley and Tibon's book deals expertly with this seminal period in Abbas's life. They draw from interviews from all of the key parties, Israeli, American and Palestinian, that were involved and present a fresh and well-paced account of what is extremely well-trodden ground in historical accounts of the modern Middle East.
But it is in the more dramatic narratives where the quality of the writing really shines through: an account of the days that followed Arafat's death in 2004, when Abbas was chosen as his successor, pulls the reader deep into the corridors and anterooms of the Muqata'a, the Palestinian seat of government in Ramallah. Likewise their telling of Abbas's campaign for election in 2005—which saw the novice campaigner speaking before a crowd of gun-wielding, hostile militants in Jenin—is gripping.
In later chapters of the book we learn how Mahmoud Abbas spoke out against the violence of the Second Intifada (2001-2005), arguing—prophetically, as it would turn out—that it would only make life worse for the Palestinians.
We learn that Abbas was favored by the U.S. and Arab world as a man with whom business could be done and, a man who, after Arafat's death, helped end the intifada, going on to hold negotiations with Israeli leaders including Ehud Olmert, Ariel Sharon, Ehud Barak, and later Benjamin Netanyahu.
But aside from some interesting insights from Ahmad Tibi, the Israeli Arab politician who has been close to the Abbas family for decades, what we don't learn is how Abbas's views were formed or how he felt about his successes and failures. What is in Abbas's heart, what moves and motivates him, feels frustratingly absent.
That, it must be said, is no fault of the authors. As they make clear in their introduction, Rumley and Tibon asked to interview Abbas for the book, but his advisers demanded approval of the entire text—something that, understandably, they rejected.
And in some way this absence feels fitting: Abbas remains as aloof to us, the readers, as he is to the Palestinian people, who have never known or loved him as they did Arafat.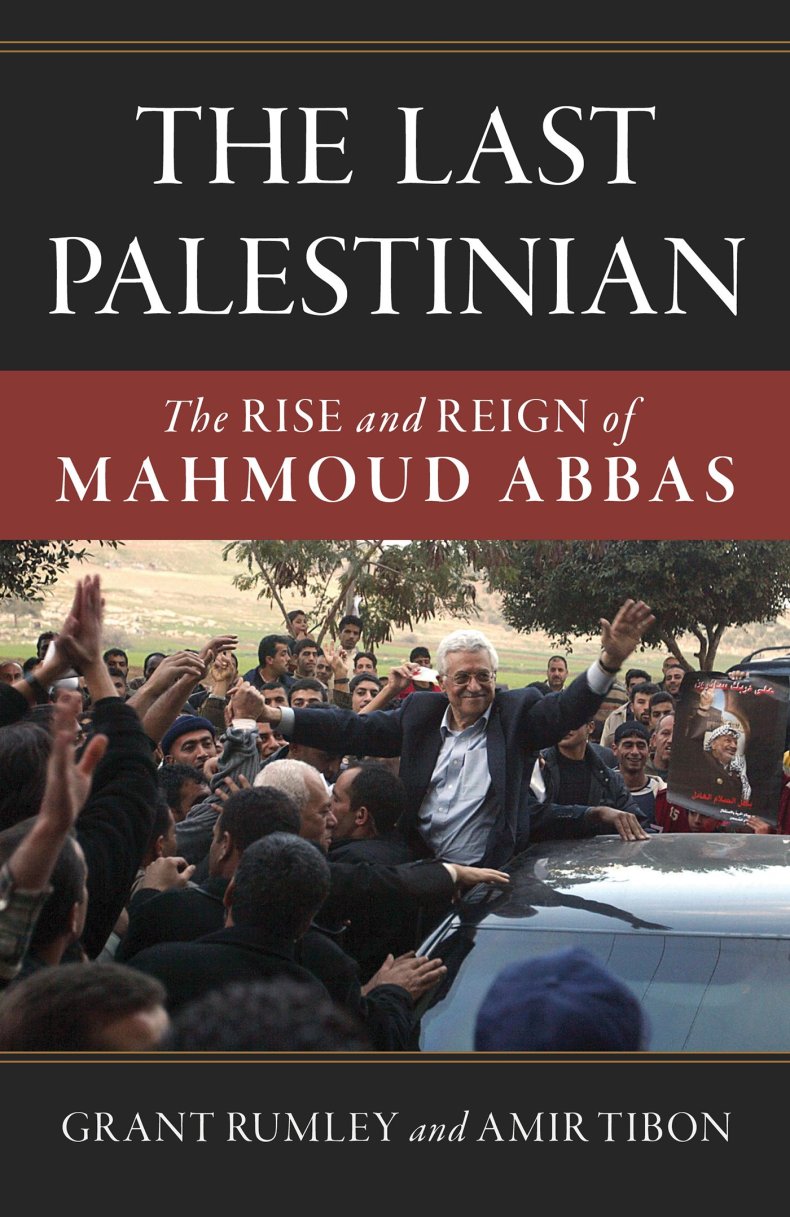 If Abbas or his people had been given the opportunity to read the book, it is unlikely that they would approve of its conclusion: which is that while Abbas began his reign as the anti-Arafat—a democrat, a negotiator, a man of peace and reformer—he ended it arguably even more autocratic than the old man.
Just as Arafat had Abbas sidelined in the final years of his life as he began to suspect that his prime minister wanted to replace him, so Abbas ruthlessly purged the Palestinian Authority of his rivals. First Mohammed Dahlan, the former Fatah Gaza strongman, and then his former finance minister, Salam Fayyad, an intelligent and well-liked figure in Palestinian politics whose popularity Abbas perceived as a threat.
Now, like Tony Montana in Oliver Stone's 1983 film, Scarface, Abbas finds himself holed up in the muqata'a, isolated, paranoid and alone, having become the boss that he once despised. Surrounded by a tight-knit cabal of yes-men, Abbas clings to power, refusing (as in one anecdote from Rumley and Tibon) to even light his own cigarettes.
"Abbas began his rule of the Palestinian Authority with a sense of promise," the authors write towards the end of the book. "He will end it as an autocrat."
The Last Palestinian: The Rise and Reign of Mahmoud Abbas is out now, published by Prometheus Books.