Democrat Backing Larry Elder Says Recall Is 'Real Wake-up Call' for Democratic Party
A former Democratic state lawmaker in California who is backing Larry Elder in this month's gubernatorial recall election said Wednesday that the effort targeting Governor Gavin Newsom is "a real wake-up call" for the Democratic Party.
Gloria Romero, a former state senator who chaired the California State Senate's Democratic Caucus and was also its majority leader in the early 2000s, announced her endorsement of the conservative radio host in an ad that Elder's campaign released last week. On Wednesday, she participated in a virtual press conference with Elder and former Lieutenant Governor of California Abel Maldonado, a Republican, to discuss her endorsement decision and views on the recall effort.
Romero said her decision to back Elder was driven primarily by the issue of education in California. Newsom, a Democrat, is "a captive of special interests," she suggested, citing the support he has received from the California Teachers Association (CTA) that chose to back him in the recall. Romero alleged the CTA "advocates for its members but fails to advocate and deliver" for children in California, including the state's Latino students.
"This is a real wake-up call, I think. It is a clarion call for the Democratic Party, of which I've been a member and a state leader for many, many years and decades," Romero said. "This is about sending the message that the Democratic Party has largely abandoned Latinos—we've been taken for granted."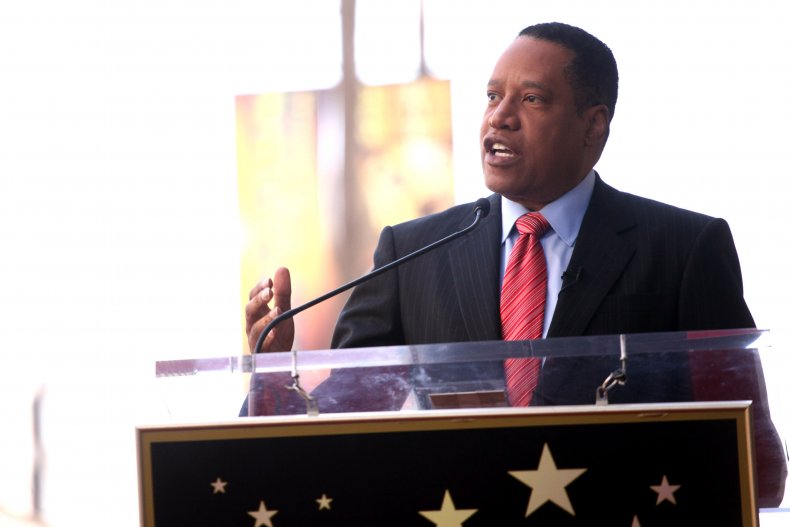 Romero said she felt "incumbent" to speak out when she heard Newsom's campaign classifying the recall as a "right-wing conspiracy." The California governor's Stop the Republican Recall campaign has said the recall effort is driven by "a partisan, Republican coalition of national Republicans, anti-vaxxers, Q-Anon conspiracy theorists and anti-immigration Trump supporters"—a description those behind the initial recall petition have disputed.
Instead, Romero said the recall is "about a bipartisan, multi-partisan, nonpartisan effort to bring glory back to the state of California."
Elder's alignment with Romero, a Democrat, and Maldonado, a Republican, "portends what type of a future we can have in Sacramento," Romero added.
In the earlier ad released by Elder's campaign, Romero said she and Elder agree on their support for private and charter schools. Aside from school choice, Romero told The Los Angeles Times earlier this week she disagrees with Elder on most other issues, but is frustrated with Newsom and the state party over languishing education reform efforts for public schools.
Elder has been the front-runner in the recall since he launched his campaign in July, maintaining double-digit leads over most of the other 45 replacement candidates who appear on the recall ballot in polls conducted over the last two months. If more than 50 percent of the ballots returned in the September 14 special election are cast in favor of removing Newsom from office, he will be replaced by the recall candidate who receives the greatest number of votes.
Newsweek reached out to the California Democratic Party for comment and will update this article with any response.