Democrat Beshear Called as Kentucky Governor, Defeating Republican Incumbent Bevin
Kentucky turned blue as Democratic candidate for governor, Andy Beshear, carried traditionally Republican counties to defeat incumbent Matt Bevin. Kentucky Secretary of State Alison Lundergan Grimes called the race on CNN saying "We have called it for Attorney General Beshear to become Governor-Elect Beshear."
As of this writing, Beshear won the race with 49.2 percent of the vote, with incumbent Bevin receiving 48.8 percent of the vote.
Beshear's father, Steve Beshear, was Kentucky's governor until 2015. Some believe Andy Beshear was able to capitalize on the popular family name to gain votes. According to WLWT, Beshear ran on a platform of a better education system, legalized gambling in casinos and continued access to health care.
Beshear also pledged to restore voting rights to felons convicted of non-violent crimes with completed sentences. Beshear's father made a similar move when he took office, an order Bevin reversed within his first weeks as governor.
Bevin drew criticism for his harsh words against his opponents. He also said harsh things about Kentucky teachers, who protested the lack of education and pension funding in 2018. He said they only protested during the school year so they could take time off work.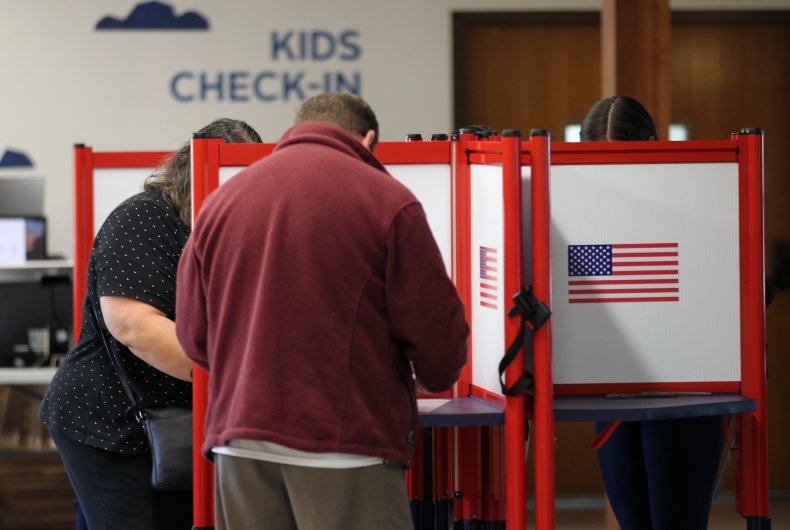 Although Bevin won the office of governor, Bevin was not incredibly popular.
"Trump won Kentucky by some 30 points in 2016. Bevin won by ten," said Chris Cuomo on CNN. "He's no Trump in his own state."
"Just because someone disagrees with you doesn't make them your enemy," Beshear said in an October gubernatorial debate. "You can't insult someone and then ask them to sit down at the table and get something done."
Bevin also aligned himself closely with President Donald Trump, so much so that Trump campaigned for Bevin in Lexington the night before the election.
Senate Majority Leader Mitch McConnell also hails from Kentucky. Some say that Bevin's loss could not bode well for McConnell's reelection bid in 2020. It may be difficult for McConnell to win in a state with a Democratic governor.
Even though Bevin and McConnell ran against each other for senator in 2014, McConnell won the race by 25 points and, according to Roll Call, was slow to lend his support to Bevin's gubernatorial campaign.
Democrats everywhere were pleased that Beshear won the election. Vice Chair of the House Democratic Caucus Katherine Clark tweeted, "Americans pay attention when you threaten their health care and undermine their teachers - and they vote."
Celebrity Alyssa Milano had a message for President Trump in her tweet.
"Here in Kentucky, we can still fight from the very top levels of government for every family including the lost, the lonely and the left behind," said Beshear during his victory speech.
Beshear said he was sure that Bevin would assist his team with the transition. "We will be ready for that first day in office and I look forward to it."
However, all the other Republican candidates in Kentucky are projected to win their races, including McConnell protegé Daniel Cameron, who won Beshear's old office of Attorney General. Cameron will become the first African American to hold the position.