Trump Counsel Must Be Removed Immediately If He Tried to Stop Sessions Recusal, Top Democrat Says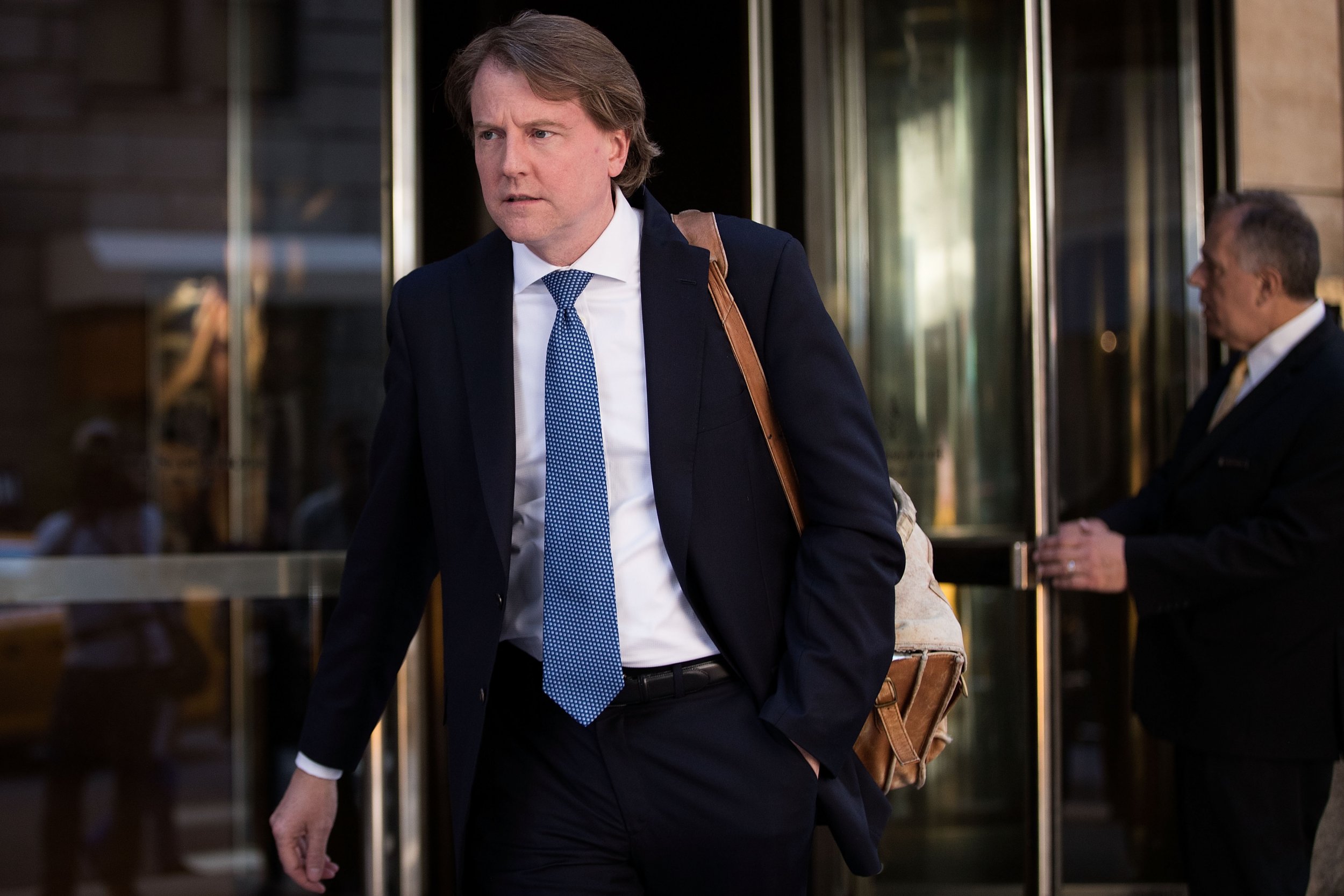 A top Democrat has called for the immediate removal of White House Counsel Don McGahn if a new report claiming he tried to stop Attorney General Jeff Sessions from recusing himself is true.
Jerrold Nadler, the ranking Democratic member on the House Judiciary Committee, wasted no time calling for McGahn's ouster just hours after the news was released.
Related: White House wild card? Counsel Don McGahn's pull between Trump and the office of the presidency
"Mr. McGahn's reported conduct is completely unacceptable. The role of the attorney general is to uphold the law — including the rules prohibiting Department of Justice officials from participating in cases in which they have a conflict of interest," Nadler said in a statement. "Either Mr. McGahn knows this, and decided to interfere with the Russia investigation anyway, or he doesn't. Neither case is acceptable, and he should be removed from his post immediately."
The New York Times reported Thursday night that, at the direct order of President Donald Trump, McGahn sought to persuade Sessions against recusing himself from any investigations having to do with possible connections between the Trump campaign and Russia's efforts to undermine U.S. elections.
McGahn "carried out the president's orders and lobbied Mr. Sessions to remain in charge of the inquiry," according to the report, despite the fact that Sessions was facing public pressure from both sides of the aisle to step aside. McGahn's efforts were ultimately unsuccessful and in early March, Sessions did recuse himself from any investigations involving Russian meddling and potential collusion, leaving Trump fuming and Deputy Attorney General Rod Rosenstein as the point man on all investigations of the sort.
Trump then reportedly exclaimed "Where's my Roy Cohn?" He was referring to his late former personal lawyer who also served as an aide to infamous former Senator Joseph McCarthy.
"It is not the duty of the White House counsel to be the President's Roy Cohn, as Donald Trump would have it, but to protect and defend the Constitution — which Mr. McGahn seems to be failing to do," Nadler's statement reads in response to Trump's reported remark.
In addition to calling for McGahn's removal from his role in the White House, Nadler's statement called on "McGahn to make himself available to the House Judiciary Committee to explain his role in these events."
The Times also reported that Trump was dead set on bringing an end to then-FBI Director James Comey's Russia investigation, which he referred to as "fabricated and politically motivated." Robert Mueller, the FBI special counsel currently conducting the Russia investigation, had received multiple notes from Reince Priebus, Trump's former chief of staff, stating that Trump had informed Priebus of a time when he called Comey "to urge him to say publicly that he was not under investigation." Additionally, one staffer had to mislead Trump over whether he could fire Comey, the Times reported.