Scott Reed, a senior political strategist at the U.S. Chamber of Commerce, warned that the Republican party has been "shaken" and is "worried" after three GOP incumbent senators have been out-fundraised by their Democratic challengers ahead of the 2020 election.
"The party was shaken by that," Reed, who previously served as the executive director of the Republican National Committee (RNC), told Axios in reference to GOP Senators Susan Collins of Maine, Martha McSally of Arizona and Joni Ernst of Iowa. "We're all worried," he added.
He described the situation with the incumbent senators as "a three-alarm fire," as there is growing concern among Republicans that their party could lose control of the Senate and the White House to Democrats in the national election next year. Currently, Democrats only control the House of Representatives.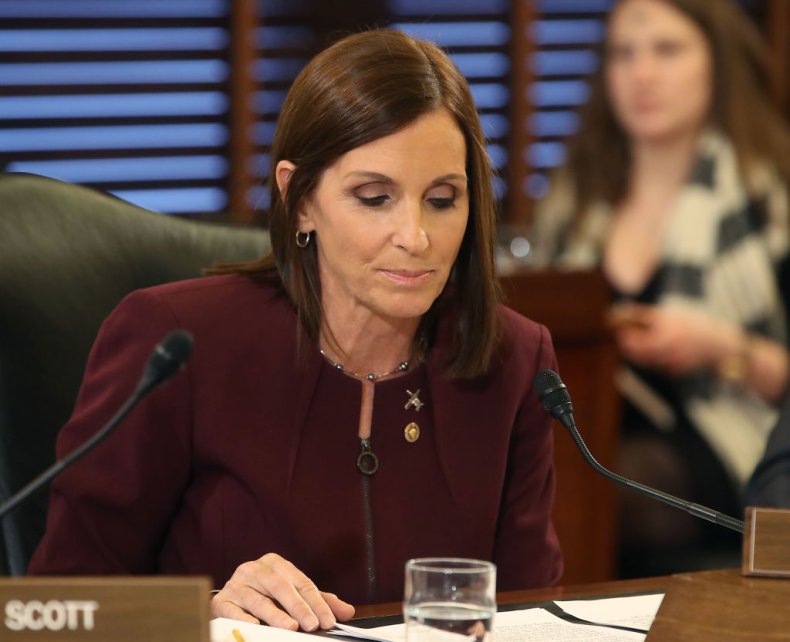 "We have to spend early because the climate stinks," Reed told Axios. "All these incumbent senators have terrible job approvals and terrible favorables."
McSally was outraised by Democratic challenger former astronaut Mark Kelly, who took in about $2.5 million more than the Republican incumbent during the third quarter of fundraising. Collins' challenger, Maine state House Speaker Sara Gideon, has outraised the Republican senator by more than $1 million. In Iowa, Ernst only managed to bring in a little under $1 million, while her Democratic challenger Theresa Greenfield brought in $1.1 million.
"We are confident in our plan and in our candidate," Dylan Lefler, McSally's campaign manager, told Newsweek in a statement. "Martha McSally stands with Arizona; Mark Kelly stands with the socialists who run his party, which generates out-of-state contributions but not many votes in a state that prefers common sense leadership over what's being offered on the presidential debate stage."
Kevin Kelley, spokesman for Collins' campaign, told Newsweek that the "campaign knows it will be outspent by out-of-state, special interest groups but we are confident that Senator Collins will have the funds she will need to ensure that the people of Maine are reminded of her long record of bipartisan accomplishments."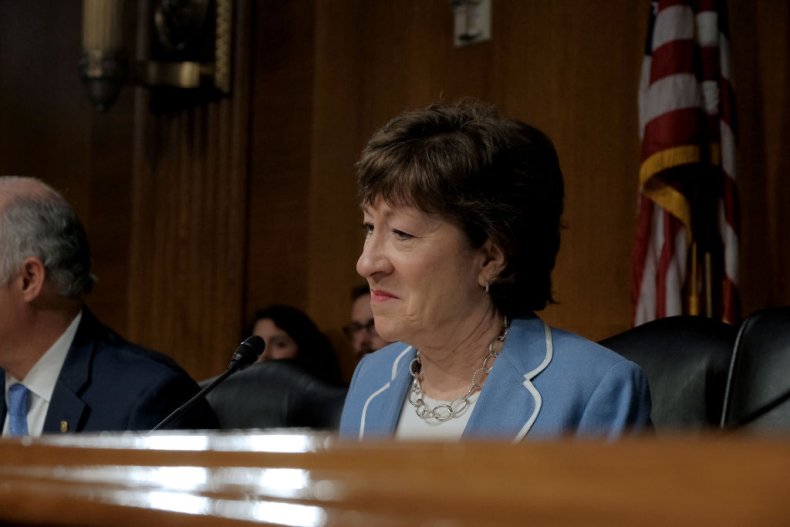 Newsweek has also reached out to the campaign of Ernst for comment in regards to the fundraising situations and Reed's remarks.
An Emerson poll conducted last week found McSally to be narrowly trailing Kelly in Arizona by 1 percentage point, 45 percent to 46 percent. Another survey by the polling organization focusing on Iowa earlier this month found that Ernst maintained a 7 percent lead over Greenfield, 47 percent to 40 percent. Public Policy Polling also released a poll this month that showed that 50 percent of Maine responded disapproved of Collins, with her narrowly losing to a generic Democrat candidate 41 percent to 44 percent.
Although Reed expressed significant concern about the possibility of Republicans losing control of the Senate, he told Axios he believes the president still has a 50-50 chance of winning re-election. "He's still wildly popular in the middle of the country," the strategist said.