Democrat 'Concerned' After Getting 'Windmills Cause Cancer' to Trend, Because 'MAGA Folks Appear to Believe Anything' Trump Says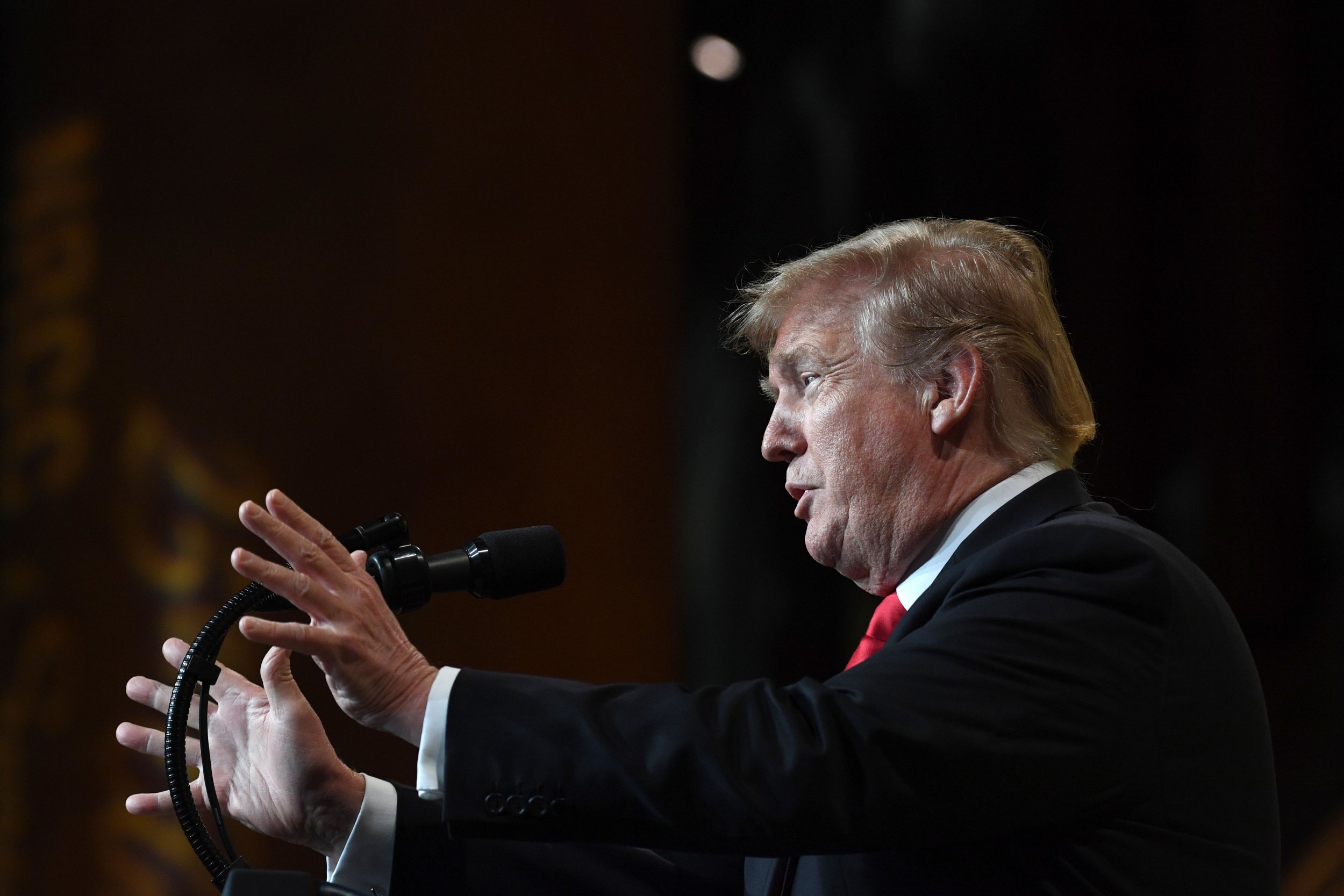 A California congressman and outspoken critic of President Donald Trump expressed concern on Thursday that he had helped cause #WindmillsCauseCancer to trend on social media, and expressed concern that some of Trump's supporters seem to believe anything the president says.
Speaking Tuesday night at the National Republican Congressional Committee's annual spring dinner, Trump attacked wind power and made — without offering any explanation or evidence to back his claim — that it could lead to serious health problems.
"If you have a windmill anywhere near your house, congratulations, your house just went down 75 percent in value. And they say the noise causes cancer," Trump said.
#WindmillsCauseCancer was trending on Twitter Thursday with the description, "People are mocking President Trump's claim that noise from windmills causes cancer."
But Representative Ted Lieu, who used the hashtag on Twitter, realized he may have helped perpetuate as much support as criticism of the president.
"I'm somewhat concerned that I helped cause an untrue hashtag to trend," Lieu, who has nearly one million followers on the social media platform, tweeted Thursday afternoon. "Since #MAGA folks appear to believe anything @realDonaldTrump says, I just want to clarify for them that, in fact, windmills don't actually cause cancer."
Lieu quote-tweeted a post by @WhoTrendedIt attributing #WindmillscauseCancer to him and Canadian singer Ron Sexsmith, whose Twitter profile description reads, "Automatically blocks all Trump supporters. If you support him I have no respect for you or your opinions."
The third-term California congressman on Thursday morning tweeted at Trump with the hashtag.
"Dear @realDonaldTrump: Since you believe #WindmillsCauseCancer, will people who live near windmills be viewed as having a preexisting condition?" Lieu tweeted. "This is very important because you and @GOP are suing in court to eliminate the law that protects preexisting conditions coverage."
Lieu's tweet got more than 4,700 retweets and more than 15,000 likes.
Shortly before Lieu voiced his concern on Twitter, Sexsmith tweeted: "#WindmillsCauseCancer Out off all the stupid idiotic things that President Orange Anus has said or lied about..this is in my top ten."
That got only a fraction of the retweets and likes that Lieu's earlier post had received.
Critics of the Trump White House have repeatedly questioned why some of the president's supporters stand by the president even when he makes baseless or provably false statements.
MSNBC contributor and national affairs analyst John Heilemann on Morning Joe in August opined that Trump's supporters are so loyal that they would agree he has the authority as president to kill their family members.
"How many people in the Republican Party think it would be OK for Donald Trump to dissolve their own grandparents?" Heilemann said. "I'm virtually certain that if it was a Donald Trump-related question, you'd get like 10 percent that would be like 'Donald Trump has the power to do whatever he wants—including kill my parents."