Democratic Congressman Calls Out Presidential Candidates For Not Addressing Flint Crisis: 'We Don't Need or Want More Photo-Ops'
Democratic Representative Dan Kildee of Michigan called out 2020 contenders for his party's nomination on Thursday for not adequately addressing the ongoing Flint water crisis, which falls within his district.
Kildee raised the issue during an interview with CNN Newsroom following two nights of Democratic debates in his state. The congressman said that candidates had not done enough to address the concerns of his district as the water crisis continues.
"I did not hear enough about Flint," Kildee said. "You know there were references to Flint, but it felt very much like a drive by kind of conversation." Although the representative said that many of the candidates have visited the city and that is appreciated, he pointed out that "what Flint does not need or want is sympathy. We don't need or want more photo-ops."
The second round of Democratic presidential primary debates were held in Detroit, Michigan's largest city, and hosted by CNN. As a result, Kildee and others in the state were hoping that the candidates would address specific concerns relevant to Michigan voters. Since 2014, the city of Flint, which has a population of about 100,000 people, has suffered from a severe water crisis. The crisis began after the state's formerly Republican controlled administration decided to change the city's water supply, resulting in severe lead contamination. Five years later, the city's water is still not safe to drink.
Continuing, Kildee said he and his constituents "want people who are willing and step forward and say: 'This is an injustice what happened and we're going to make sure that things are made right in Flint, and that we don't see another one happen.'"
Author and activist Marianne Williamson, one of the 20 Democratic candidates that qualified for the second round of debates, gave a particularly strong response when asked about the Flint water crisis on Tuesday.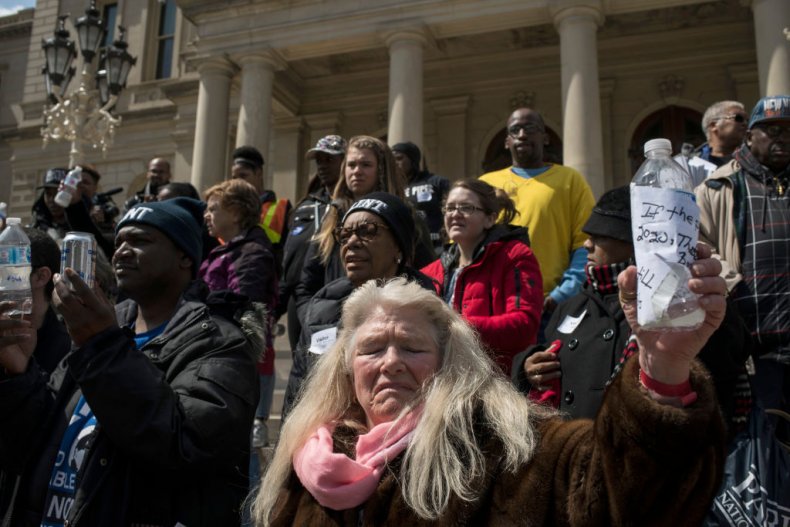 "Flint is just the tip of the iceberg," Williamson warned, pointing to other communities in the country that afraid they could be on the verge of similar problems. "We have an administration that has gutted the clean water act. We have communities, particularly communities of color and disadvantaged communities, all over this country who are suffering from environmental injustice."
The same night, former Representative Beto O'Rourke of Texas highlighted that he had spent time in the Michigan city during the previous week. Minnesota Senator Amy Klobuchar also pointed to her $1 trillion infrastructure plan, saying it would replace aging pipes like the ones in Flint. Then on Wednesday night, Senator Michael Bennet of Colorado criticized policymakers that have failed to fix the water crisis in Flint. He, like Williamson, argued that the problem is not isolated to the Michigan city, "but every water system in this country."