Democrat Dean Phillips Rebukes Idea That Party Might Overturn Iowa Election Results
Democratic Representative Dean Phillips has rebuked the idea that his party would seek to overturn the election results in Iowa's 2nd District.
"Losing a House election by six votes is painful for Democrats. But overturning it in the House would be even more painful for America. Just because a majority can, does not mean a majority should," the Minnesota congressman tweeted on Monday.
House Democrats have been seeking to reverse the outcome of a House election in Iowa that cost their party an important seat in the chamber, where they hold a slim majority.
Democrats say their candidate Rita Hart, who lost to Republican Mariannette Miller-Meeks by six votes out of 400,000 cast, has the right to ask the House to resolve one of the closest races in U.S. history.
In the past 90 years, Congress has faced 110 similarly contested cases, but only three resulted in a new winner, according to the House Administration Committee.
The efforts to potentially oust Miller come after Democrats blasted former President Donald Trump only weeks earlier for trying to overturn Joe Biden's Electoral College victory.
Republicans are now calling out Hart for trying to use Congress to challenge her own election results, saying that the Democrats attacked Trump for doing the same thing.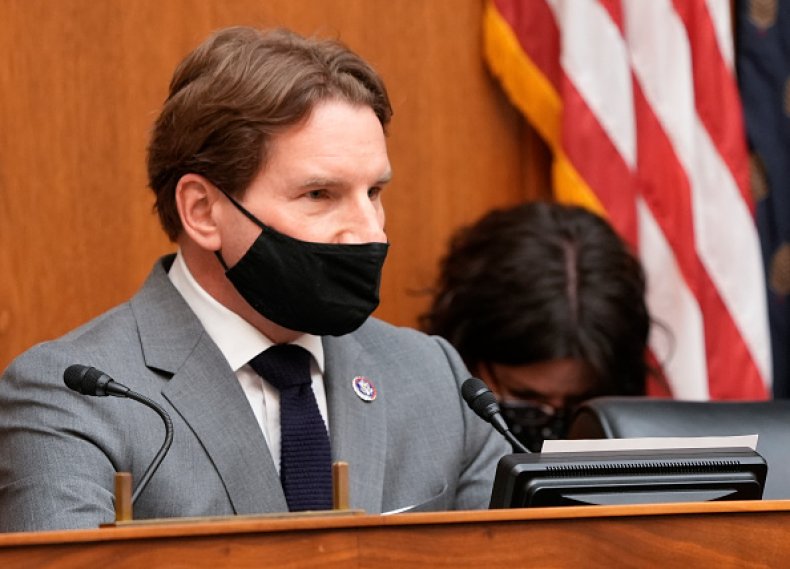 Almost all of the House Republicans who supported impeaching Trump after the January 6 Capitol riot have come together again to express their "extreme dismay" over the Democrats' Iowa challenge.
In a March 19 letter to House Speaker Nancy Pelosi, the nine of those 10 GOP lawmakers asked her to call off an investigation into the results of the Iowa race, arguing that if Democrats continued to pursue the challenge, it would create the same distrust in the election system that Trump did with his baseless claims of election fraud.
"This action not only sets a dangerous precedent for future elections, it reinforces the false belief by many in our country that our election system is rigged and that certain politicians can change results to fit their whims," the Republicans wrote.
"Earlier this year, we the undersigned voted to impeach a President in our own party who had repeatedly refuted the results of a certified election, which led to horrific violence in the Capitol Building on January 6th," the Republicans added. "That was not an easy vote for us politically, but it was the right thing to do. The integrity of our election system was being attacked and trust in it was being eroded—with disastrous consequences."
The signers are Representatives Liz Cheney, Adam Kinzinger, Peter Meijer, Jamie Herrera Beutler, John Katko, Fred Upton, Dan Newhouse, Anthony Gonzalez and David Valadao.
Democrat Representative Zoe Lofgren, who chairs the House Administration Committee, has said that her panel's members are keeping an open mind, that nothing is predetermined and that Hart has the burden of proof.
Hart has alleged that 22 legally cast ballots were not considered during both the initial November canvass and subsequent recount.
Newsweek reached out to Pelosi for comment but did not hear back before publication.