Democratic Election Winner Calls Her Own Party 'Straight-Up Racist' for Not Supporting Women of Color
After winning her election, Democratic Massachusetts State Representative-Elect Nika Elugardo slammed her own party for being "racist," not supporting women of color in their campaigns and for relying on negative messaging about Republicans.
On Friday, Elugardo joined several other women of color in government positions for a discussion about their experience in politics on WGBH's "Basic Black." Elugardo explained that throughout her run, she wasn't fully supported by the Democratic Party. During her primary, she said there was major party support for her opponent, incumbent Jeffrey Sánchez, and that, at times, it was frustrating to run on the Democratic ticket.
"What needs to be said in a very straightforward way is that the Democratic Party is straight-up racist. The structural racism that we're talking about dismantling is in the Party," Elugardo said. "And this is one of the reasons it's frustrating to be standing up on a stage at a Democratic party behind speeches being made about Republicans dividing the country."
Elugardo explained that in any 30-minute speech, 30 percent of the speech is used for bashing people, 30 percent is used to express the message that Democrats are unifiers and the "rest is rhetoric." Throughout speeches, she found that there only a couple of sentences that she could legitimately applaud.
To win her election, Elugardo said she approached her campaign differently than the Democratic Party as a whole. She never conducted negative polling. Instead, she told the story of her opponent as if she was writing about herself and asked people what was more important to them. That concept carried over into her messaging and instead of turning to the negative, Elugardo said the focus was on articulating her vision for the state.
"We took on a vision that takes on not just speaking negatively, as the Democratic Party has become fond of doing, attacking the other side, finding scapegoats, looking at negative polling results and hammering into that," she said.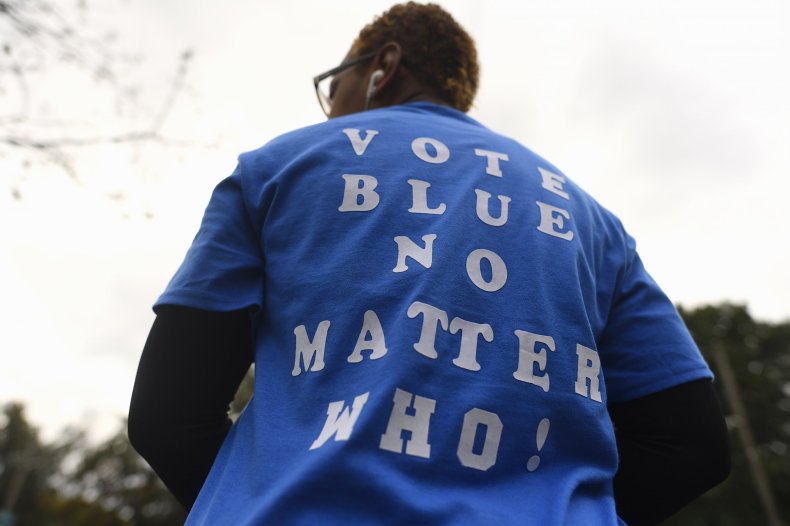 Instead, she focused her campaign on her vision for "justice for all," taking down structural racism and poverty, the future of Massachusetts as a leader and the state's heritage.
Elugardo hasn't been a Democrat for long and said she only joined the party when she filed her paperwork to run for state representative. When she voted for former President Bill Clinton, she said she was sick to her stomach because she hated his policies on race, welfare and criminal justice.
Elugardo acknowledged that now, she and the other women on the panel are the new Democratic Party but rejected messages about needing to change leadership if they come without any action.
"If you think it's time to change the face of leadership, get out of the way," she said. "That's what has to happen because the leaders that have been leading it have led us down the wrong path."
Suffolk County District Attorney-elect Rachael Rollins, who was also on the panel, shared that during her campaign, she was asked to hand out Democratic Party literature. While going door-to-door, she noticed that her name and picture didn't appear on the information. When she asked for an explanation, she was told a mailer was going to be sent about her, at which point she stopped handing the literature out.
"Nobody did anything to help, at least me, get here," Rollins said. "We don't owe anyone anything. I report to the voters."
Elugardo defeated Sánchez during the primary 52 percent to 47 percent in September and ran unopposed during the midterm general election on November 6.