Democrat Heidi Heitkamp Apologizes for Ad Naming Sexual Assault Survivors Without Their Permission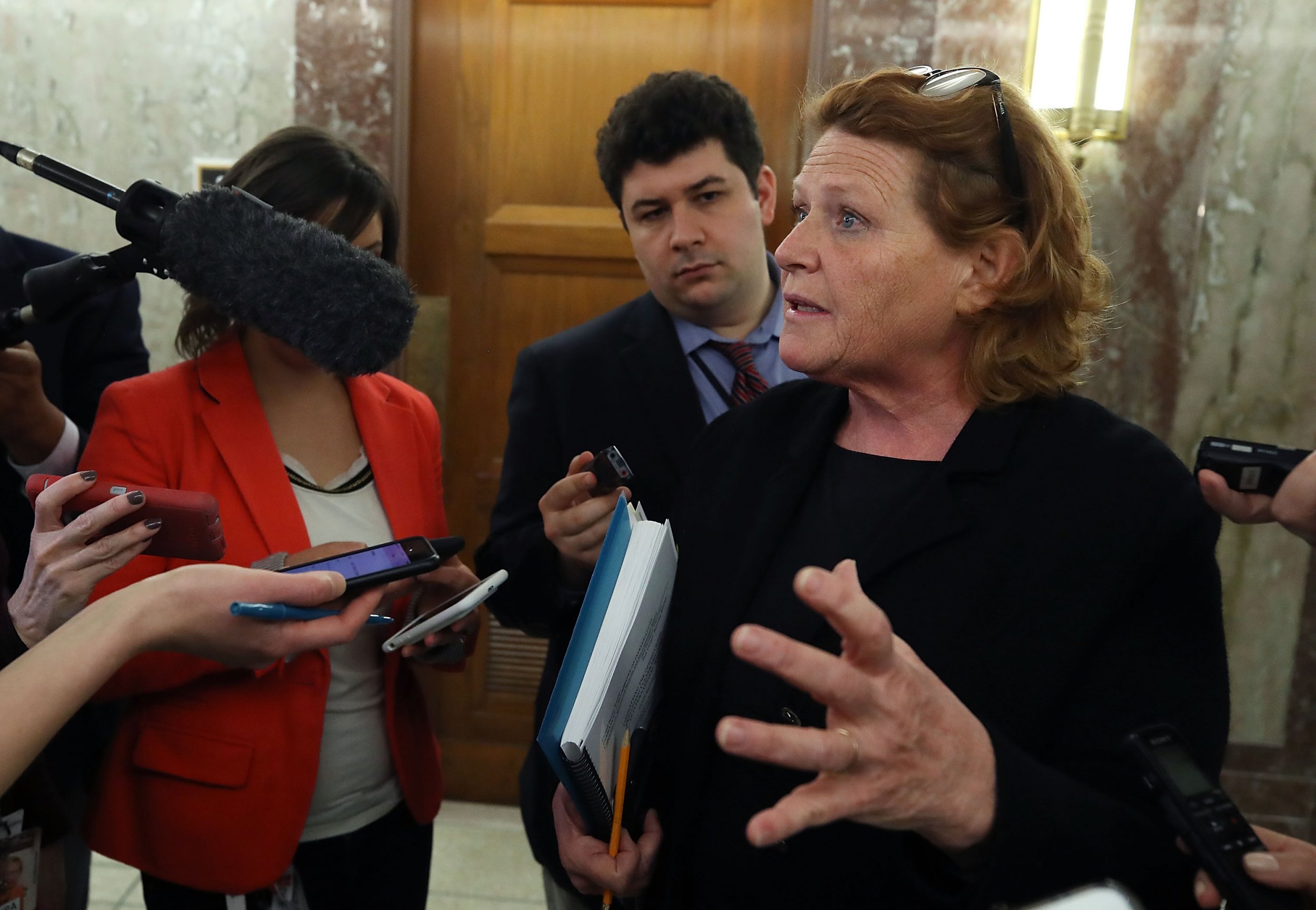 Democratic Senator Heidi Heitkamp of North Dakota apologized Tuesday for a political ad her campaign ran in newspapers that listed the names of sexual assault survivors and domestic abuse victims without their permission.
The ad, which ran in local newspapers across the state on Sunday as an attack against GOP opponent Kevin Cramer's comments on Supreme Court Justice Brett Kavanaugh's confirmation, also reportedly misidentified some women to be victims of sexual assault, domestic violence and rape when they were not.
The ad featured an open letter to Cramer that was signed by more than 125 people, according to the Associated Press.
"In an attempt to bring awareness to this issue and push back against dismissive comments toward sexual assault survivors by Kevin Cramer, our campaign worked with victim advocates to identify women who would be willing to sign the letter or share their story," Heitkamp said in a statement. "We recently discovered that several of the women's names who were provided to us did not authorize their names to be shared or were not survivors of abuse."
Heitkamp went on to say her campaign was in the process of issuing a retraction and that she personally wanted to apologize "to each of the people impacted by this and [am] taking the necessary steps to ensure this never happens again."
In a move that likely could have cost her re-election in her conservative state, Heitkamp chose to not support Kavanaugh's confirmation. The Trump-nominee was accused by multiple women of sexual misconduct allegations stemming back to his time in high school, which he denies ever took place.
In a statement about her decision leading up to the Senate's confirmation vote, Heitkamp said Kavanaugh's testimony to the Senate Judiciary Committee that addressed those allegations caused her to question his "temperament, honesty and impartiality."
Cramer did support Kavanaugh, a move that could help the Republican secure enough votes come November to unseat the incumbent Democratic senator.