Rep. Jared Golden (D-Maine) is opposing moves to push President Joe Biden's $1.9 trillion COVID-19 stimulus pack through Congress without bipartisan support.
Golden believes that talk of using the budget reconciliation process to circumvent bipartisan agreement on the legislation is premature. The congressman made the remarks in a statement posted to Twitter Tuesday night, following a meeting that he and colleagues from the bipartisan Problem Solvers Caucus held with members of the White House economic team, including Brian Deese, Biden's National Economic Council director. The statement was reposted to Golden's official website on Wednesday.
"Many of us urged the White House to do the hard work of building support for a targeted, bipartisan COVID package," Golden said of the meeting. "It is clear that in the House and the Senate, there are members from both parties who understand the pressing need to take further action, which is why I think any talk of budget reconciliation as a tool at this stage is off the mark."
"Our bipartisan group is committed to showing the American people that their government can deliver the results necessary to overcome the COVID crisis, and we know that getting this job done is going to require the commitment and hard work of members of both parties," he added.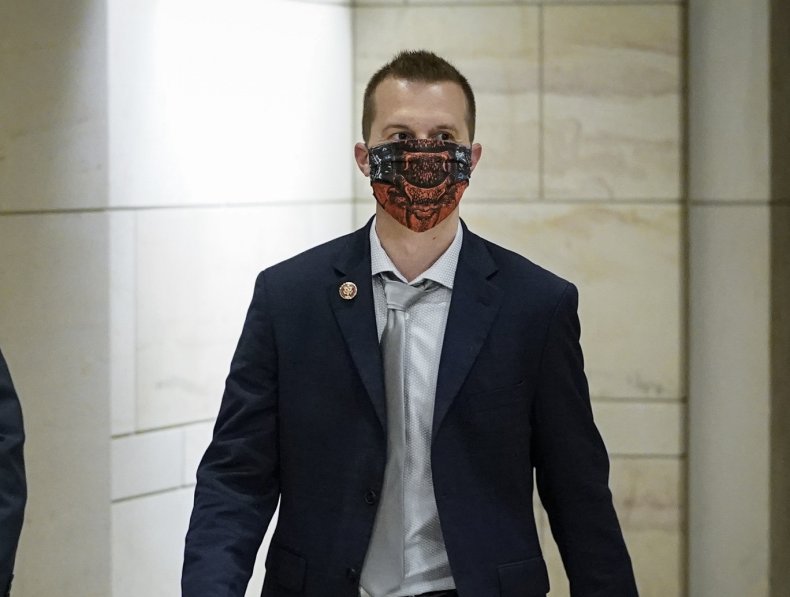 The Problem Solvers Caucus is a group of 56 moderate House members, evenly split between Republicans and Democrats. Following Tuesday's meeting with Deese, co-chairs Rep. Josh Gottheimer (D-N.J.) and Rep. Tom Reed (R-N.Y.) released a statement saying the group is "committed to working with our Senate colleagues to find a bipartisan path forward on the next COVID-19 relief package."
Biden's proposal faces several hurdles and it is unlikely to pass Congress unaltered. To avoid a filibuster in the Senate, it would require the support of 10 Republicans. However, at least parts of the bill, potentially including the proposed $1,400 direct relief payments, could be pushed through with only 51 votes using the reconciliation process.
Biden will be meeting with Secretary of the Treasury Janet Yellen and other members of his economic team on Friday to discuss concerns about "the impact of delay and moving forward with the additional economic relief," according to White House Press Secretary Jen Psaki.
Although compromise efforts will continue, Democrats appear poised to quickly move the legislation forward regardless of Republican support. On Wednesday, House Budget Chairman John Yarmuth (D-Ky.) told Bloomberg that a budget resolution for fiscal year 2021 that would include the stimulus will be brought to the House floor for a vote next week.
The resolution passing in the House would set the stage for key aspects of the package to pass the Senate with a simple majority, although certain provisions such as raising the national minimum wage to $15 per hour will probably not be possible without bipartisan support under current rules.
Newsweek reached out to Golden's office for comment.