Democrat Leader Chuck Schumer Wants Senate Building Named in Honor of John McCain
The Senate's top Democrat, Chuck Schumer, said Saturday he plans to introduce a resolution to rename the Russell Senate Office Building in honor of Senator John McCain.
"The Senate, the United States, the world are lesser places without John McCain," said Senate Minority Leader Schumer in a tweet. "Nothing will overcome the loss of Senator McCain, but so that generations remember him I will be introducing a resolution to rename the Russell building after him."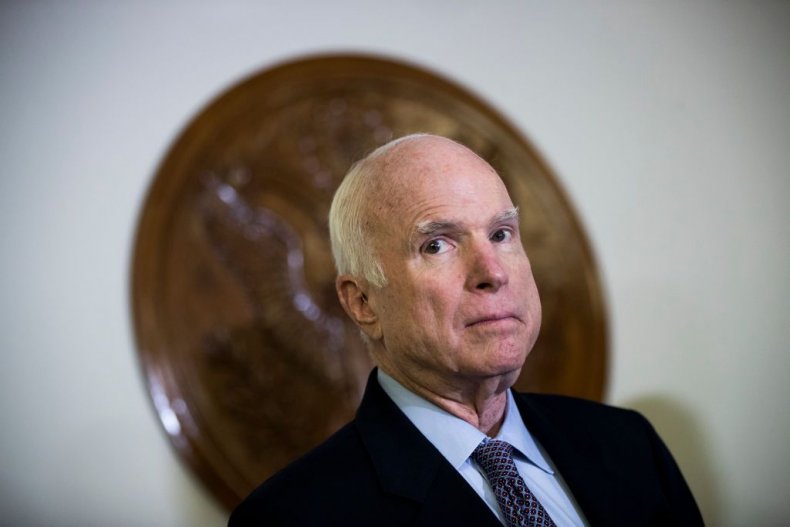 McCain, Republican maverick and decorated Vietnam war veteran, died Saturday, aged 81.
The building is on the outskirts of Washington D.C., and was the location of McCain's offices.
It was built in 1903 and named in 1972 in honor of Georgia Senator Richard Brevard Russell Jr., a staunch opponent of the civil rights movement.
In a statement, Schumer paid tribute to McCain's character.
"As you go through life, you meet few truly great people. John McCain was one of them. His dedication to his country and the military were unsurpassed, and maybe most of all, he was a truth teller - never afraid to speak truth to power in an era where that has become all too rare."