Democrat-Led House Panel Advances $3.5 Trillion Budget Bill Ahead of Key Vote
House Democrats advanced their $3.5 trillion budget reconciliation bill during a rare Saturday session, as Speaker Nancy Pelosi prepares for a key vote next week amid sharp divisions between moderates and progressives over the size and scope of President Joe Biden's economic agenda.
The Democrat-led House Budget Committee voted Saturday 20-17 to pass components of the sweeping package that had been approved by over a dozen committees this month. The bill now heads to the House Rules Committee for expected amendments before it lands on the floor for a vote.
One Democrat, Rep. Scott Peters of California, reportedly crossed party lines to vote with Republicans against advancing the measure.
Pelosi set a Monday deadline for a vote on a separate $1.2 trillion bipartisan infrastructure package, which passed the Senate early August. However, Representative Pramila Jayapal has warned that nearly 50 members of the House progressive caucus will vote against the bipartisan bill unless the reconciliation bill passes first.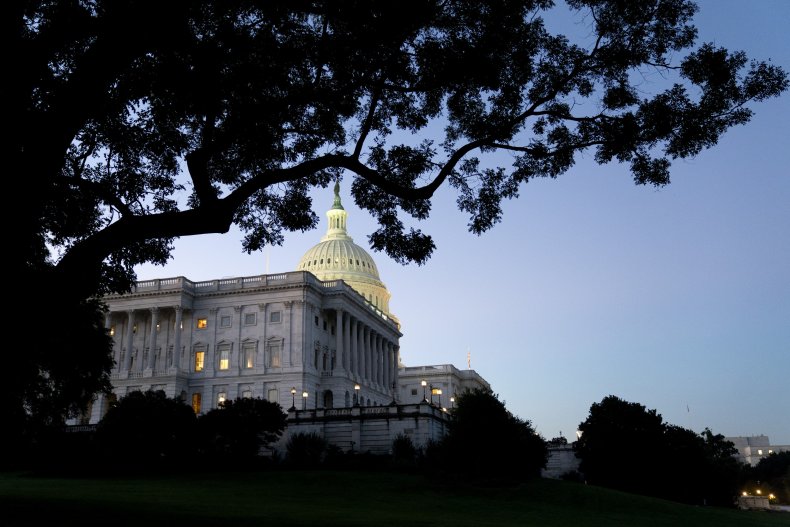 "We will vote for the infrastructure bill as long as we get the reconciliation bill with our priorities passed," Jayapal said this week. "Over half of our caucus remains committed to delivering only both the bills, not one, at a time."
House Majority Leader Steny Hoyer has promised to bring the infrastructure bill to the floor on Monday, a deadline set by Pelosi, according to CNN. Pelosi is also "working toward" getting the budget bill ready for a vote next week, Hoyer added.
With razor-thin majorities in both chambers and staunch GOP opposition, Democratic leaders are struggling to advance the $1.2 trillion bipartisan infrastructure bill and $3.5 spending package that's key to Biden's agenda.
Democrats are planning to pass the spending package by a simple majority without any Republican support. However, all 50 Senate Democrats must vote for it, with Vice President Kamala Harris as the tie-breaker.
Both bills are stuck in Congress, as moderates and progressives continue to disagree over the size and priorities that should be included in the larger package. Democratic Senators Joe Manchin and Kyrsten Sinema believe the amount of spending in the package is too high, while progressives oppose lowering the spending amount.
Last weekend, Representatives Jim Clyburn and John Yarmuth, two senior House Democrats, indicated that Congress may miss the September 27 deadline because the reconciliation package could take longer to finalize. Both lawmakers also signaled that Democrats may lower the price tag attached to the larger spending package to appease moderates.
Biden said negotiations within the party over the pair of bills had hit a "stalemate" Friday, but expressed confidence in party leaders to eventually ensure the passage of his economic agenda.
Newsweek reached out to Pelosi for comment.