Democrat Plans Bill Blaming Kim Jong Un For Otto Warmbier's Death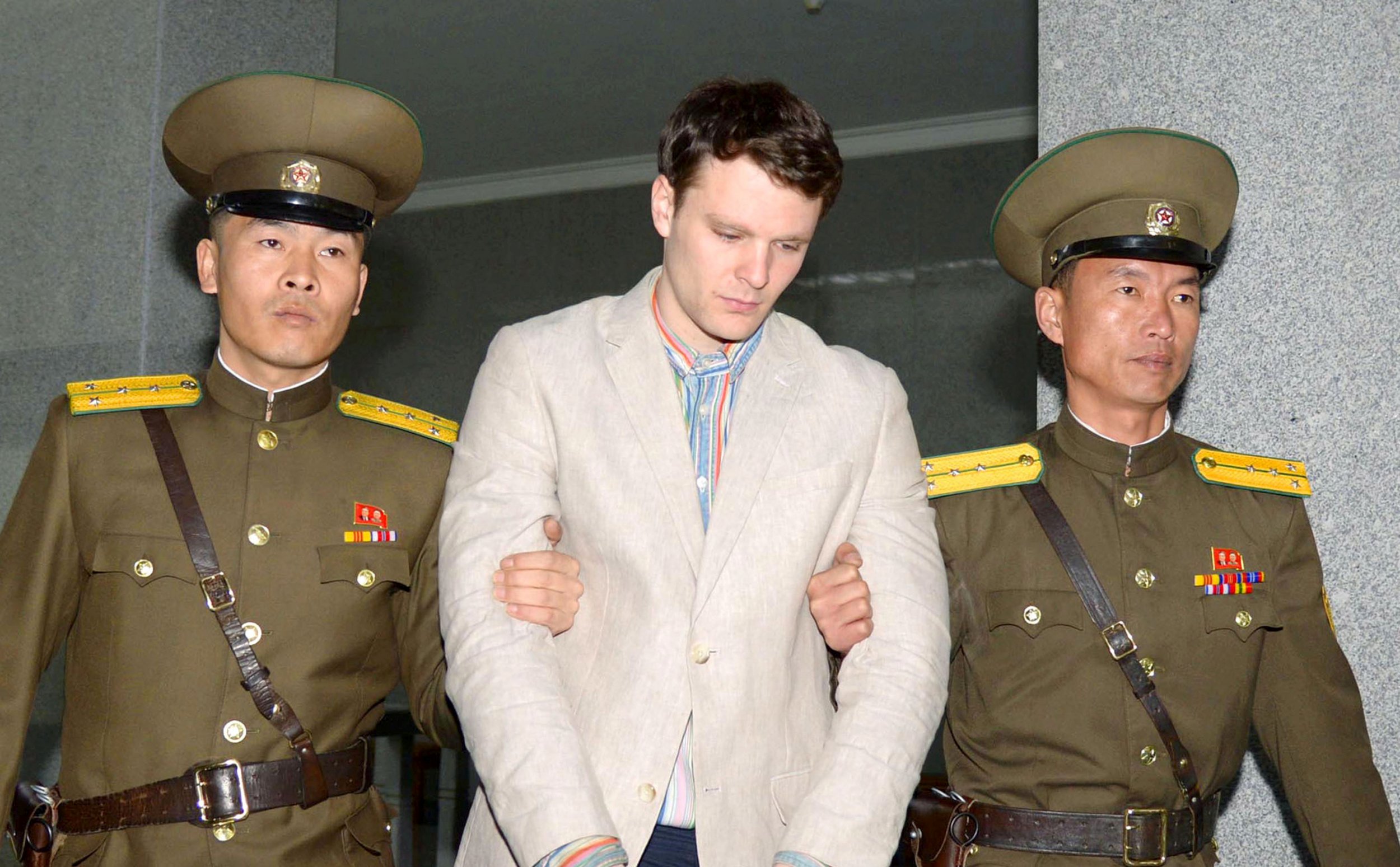 A Democrat lawmaker has announced plans to introduce a bill that would blame North Korean leader Kim Jong Un for the death of 22-year-old American student Otto Warmbier.
Warmbier was imprisoned in North Korea in 2016 for allegedly trying to steal a propaganda poster and was sentenced to 15 years in prison with hard labor. He was returned to the US in 2017 after falling into a vegetative state, and died less than a week after returning to America.
Rep. Tom Malinowski, from New Jersey, said in the early hours of Saturday morning that he would be introducing the resolution next week, in what appeared to be a response to President Donald Trump's assertion that Kim was unaware of the mistreatment of Warmier during his time in North Korea, The Hill reported.
"I'll be introducing a bipartisan resolution next week affirming that Congress holds Kim Jong Un responsible for the death of Otto Warmbier," Malinowski tweeted, in a comment that was liked more than 11,000 times.
The announcement of the planned bill comes just days after Trump met with Kim in Vietnam; the second summit for the two leaders. Following the meeting, Trump was asked about Warmbier and suggested Kim was unaware of any mistreatment of the student.
"He tells me he didn't know about it, and I take him at his word. I don't believe he would have allowed that to happen… It just wasn't to his advantage to allow that to happen," Trump said of Kim.
But his comments prompted something of a backlash, including from Warmbier's parents Fred and Cindy, who have previously sued the North Korean government over their son's treatment and released a statement making it clear they held Kim and the regime responsible for their son's death.
"We have been respectful during this summit process. Now we must speak out. Kim and his evil regime are responsible for the death of our son Otto. Kim and his evil regime are responsible for unimaginable cruelty and inhumanity. No excuses or lavish praise can change that. Thank you," Warmbier's parents said in a statement, CNN reported.
Malinowski's proposed bill comes despite Trump's back-peddling on his comments on Friday, in a tweet in which the president suggested he often thought of the American student and acknowledged that he did believe North Korea was to blame for Warmbier's death.
Democrat Plans Bill Blaming Kim Jong Un For Otto Warmbier's Death | U.S.