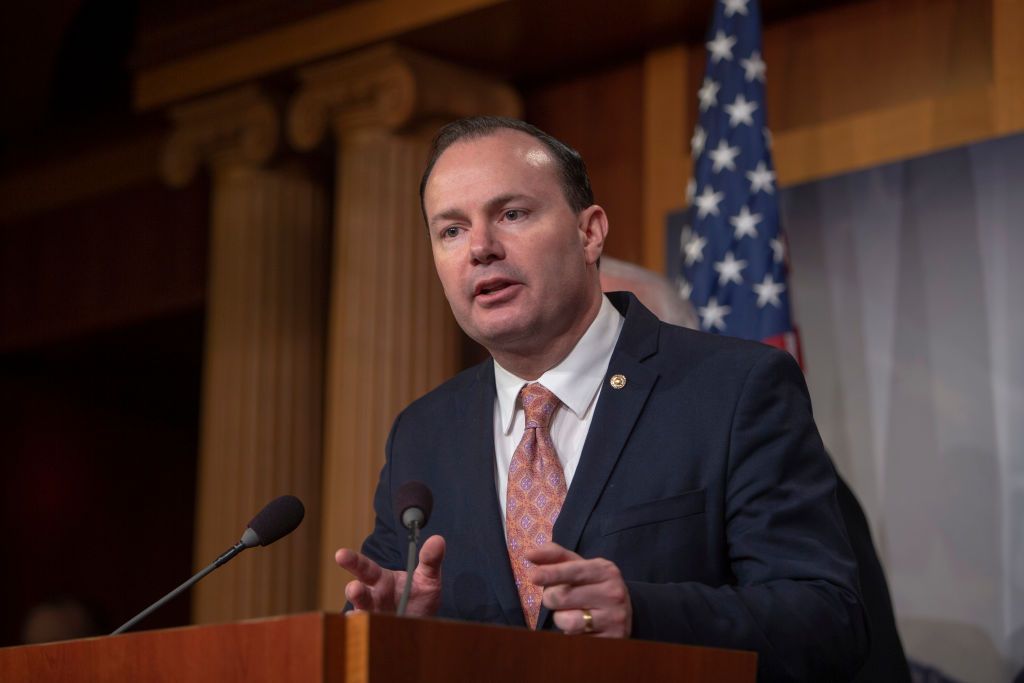 Connecticut Democratic Senator Chris Murphy said President Donald Trump's claim that he doesn't know the U.S. envoy responsible for anti-ISIS policy "should scare the hell out of every American."
Brett McGurk, who has served as U.S. envoy to the coalition fighting militant group Islamic State (ISIS) since 2015, said on Friday that he was resigning his position in protest at President Trump's decision to withdraw troops from Syria.
In a tweet Saturday Trump criticized McGurk, and claimed he "didn't know" the envoy, who he called a "grandstander."
"Uhhhh...you don't know your own coordinator of the anti-ISIS campaign?" Murphy tweeted late Saturday. "Over the past 5 years, no one has done more to put ISIS on its heels than Brett. We all know and rely on him."
"The fact that our President has no clue who Brett is should scare the hell out of every American."
The president had claimed in his attack said that McGurk was set to leave his position in February.
"Brett McGurk, who I do not know, was appointed by President Obama in 2015," the president tweeted. "Was supposed to leave in February but he just resigned prior to leaving. Grandstander? The Fake News is making such a big deal about this nothing event!"
McGurk brought forward his departure after Trump announced the U.S. withdrawal Wednesday, a move that also saw Defense Secretary James Mattis tender his resignation.
According to reports, he regarded Trump's withdrawal as "reckless," was concerned about abandoning U.S. allies in the region and believed the move could foment conditions allowing ISIS to regain power.
Trump's decision has met with widespread opposition from defense and national security officials, as well as senior members of his own party.
McGurk was appointed U.S. envoy to the global coalition fighting ISIS by President Barack Obama, and was of the few Obama administration officials who kept their job when Trump assumed office in 2017.