Democrat Sold First Republic Stock, Bought JP Morgan Before Collapse
Representative Lois Frankel recently sold shares of First Republic Bank as well as purchased stock in JP Morgan, which on Monday took over First Republic following its collapse.
First Republic Bank (FRC) was seized by California regulators and sold to JPMorgan Chase (JPM), which will now assume responsibility for its debts and assets, on Monday. Shares in First Republic, a San Francisco-based bank founded in 1985, fell more than 75 percent last week after the bank announced that depositors withdrew $100 billion in March.
The collapse comes amid weeks of turmoil in the U.S. banking industry. In March, Silicon Valley Bank (SVB) and Signature Bank both failed, setting off concerns about potential looming widespread financial troubles. Following the SVB collapse, First Republic's stock quickly began to drop, prompting an attempted rescue from several larger banks, which deposited $30 billion into the institution but ultimately failed to stop its collapse.
Amid these banking troubles, several lawmakers are facing questions about recent stock trades involving First Republic Bank.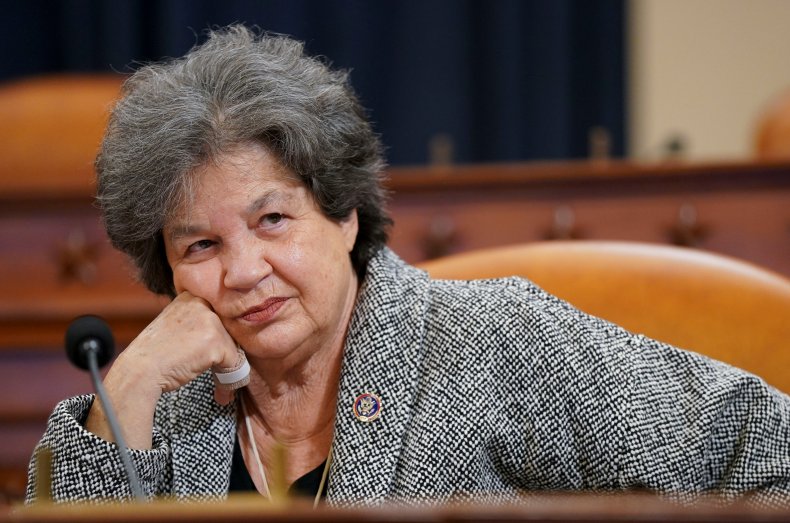 Frankel, a Florida Democrat who represents areas near West Palm Beach, is among those lawmakers who sold shares of First Republic Bank in the weeks leading up to its failure.
According to an April 28, 2023, financial disclosure report, Frankel first sold shares of the bank on March 16 following SVB's collapse. Just days later, on March 22, Frankel also purchased shares in JP Morgan Chase & Co, according to the report.
It remained unknown exactly how much stock was traded at each time, though the filing specified values between $1,001 and $15,000 for each trade. Both trades were sub-holdings of a Morgan Stanley IRA, according to the disclosure. Newsweek reached out to Representative Frankel's office for comment via email.
Frankel, in a statement to Newsweek, wrote: "My account is managed independently by a money manager who buys and sells stocks at his discretion."
Several other lawmakers, including Representatives John Curtis (R-UT) and Earl Blumenauer (D-OR), have also reported trades of First Republic Bank stocks leading up to its failure on Monday.
Calls have mounted for members of Congress to be banned from being able to purchase and sell stocks, as critics say allowing them to do so opens up the possibility of politicians profiting from the industries they are supposed to regulate.
Several members of Congress have introduced bills aimed at cracking down on stock trading among their colleagues. Representative Abigail Spanberger, a Virginia Democrat, has introduced legislation that would require lawmakers and their families to place assets in a blind trust during their time in office.
Senator Elizabeth Warren, a Massachusetts Democrat, and Steve Daines, a Montana Republican, last year introduced a bill that would ban members of Congress and their spouses from owning and trading stock.
Update 05/01/2023 4:05 p.m. ET: This story was updated with statement from Representative Frankel.