Democrat Steve Cohen Accused Trump of 'Raping the Country' in Heated Impeachment Meeting With Nancy Pelosi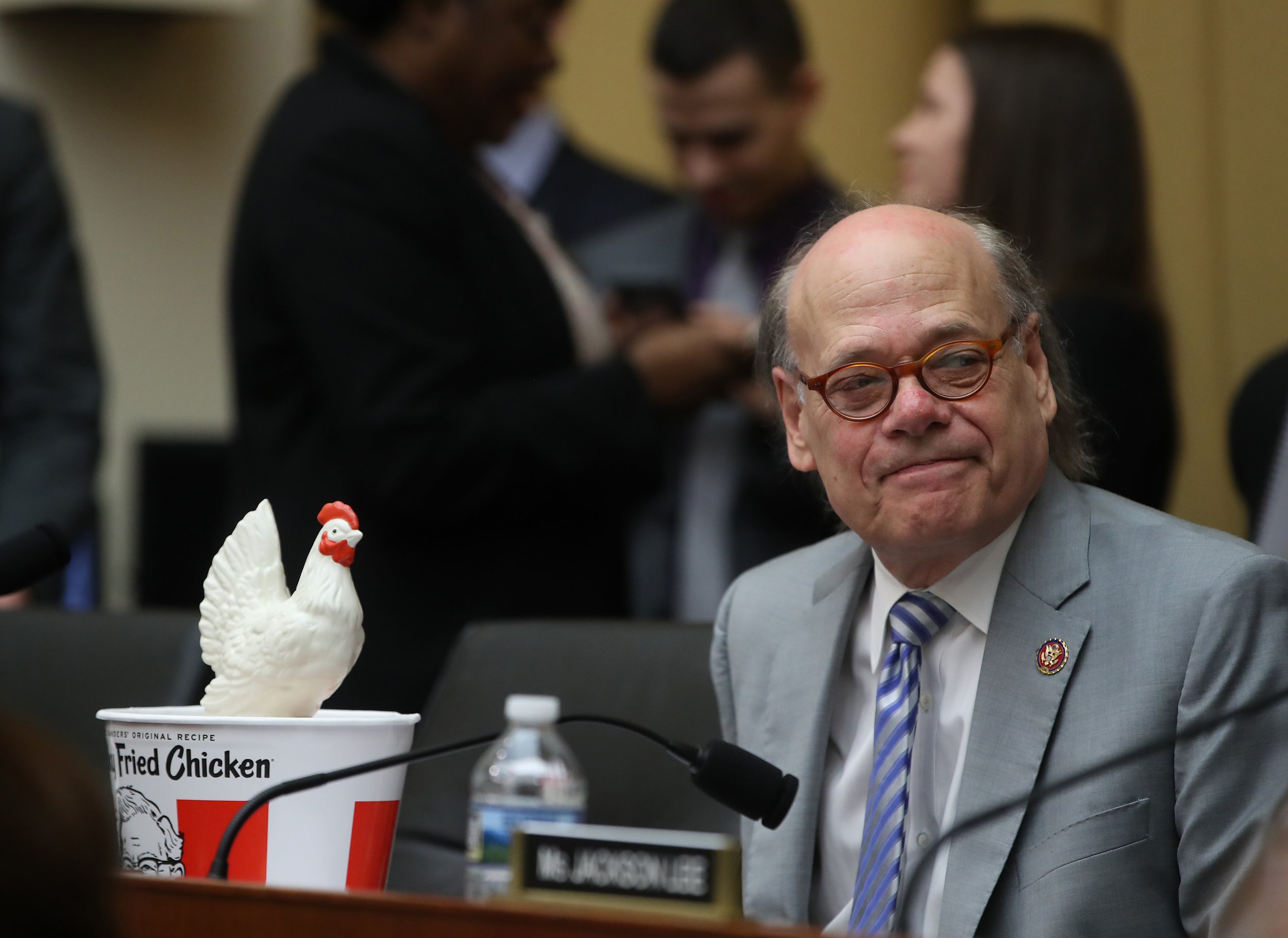 During a meeting about impeaching President Donald Trump, Democratic Representative Steve Cohen of Tennessee reportedly accused the president of "raping" the United States.
In a Steering and Policy Committee meeting, Cohen said former President Bill Clinton was hit with impeachment proceedings "over sex" and drew a comparison by saying that Trump is "raping the country," two sources in the meeting told Politico.
Later Monday, Cohen quote-tweeted the report about the closed-door meeting and commented, "Didn't yell but was firm, passionate, and resolute."
​House Speaker Nancy Pelosi, who continues to resist impeaching Trump despite more Democrats moving in that direction, countered Cohen's claims and denied her position came from fear of losing the House majority, according to Politico.
"This isn't about politics at all," the speaker said, according to an aide in the meeting. "It's about patriotism. It's about the strength we need to have to see things through."
Pelosi apparently added that Democrats have not yet levied fines or used other means to hold the Trump administration accountable, before resorting to impeachment proceedings.
Earlier in the meeting, Cohen reportedly stood up and demanded Trump face impeachment proceedings. According to a committee member in the room, Pelosi replied, "This is not about politics, it's about what's best for the American people."
Cohen on Tuesday morning disputed parts of that account by tweeting, "@SpeakerPelosi did NOT say that or say it was about politics nor did I suggest such. I made my case and asked, why not?"
Pelosi apparently attempted to ameliorate committee members' concerns by bringing up the Democrats' victory that day against the president, who tried to prevent his accounting firm from disclosing his financial documents after Democrats issued a subpoena.
"What we said when we started is that these [investigations] will yield information to us. Today, we won our first case," the speaker said. "We've been in this thing for almost five months and now we're getting some results."
More Democrat representatives began calling for impeaching Trump after the White House announced that ex-White House counsel Don McGahn would not appear for a hearing on Tuesday before the House Judiciary Committee regarding the Mueller investigation.
Cohen made headlines earlier this month when he brought a bucket of Kentucky Fried Chicken to a hearing that Attorney General William Barr did not attend, placing it in front of the seat in which Barr would have sat, before he began eating it.