Representative Susan Wild, a Pennsylvania Democrat, on Thursday criticized President Joe Biden's evacuation from Afghanistan in the wake of the attacks in Kabul.
"I am devastated at the loss of U.S. servicemembers and Afghan civilians in today's horrific attack, and I'm thinking of their families. Our country feels their grief, and we will never forget their loved ones' sacrifices," Wild wrote on Twitter.
"Although it is clear to me that we could not continue to put American servicemembers in danger for an unwinnable war, I also believe that the evacuation process appears to have been egregiously mishandled," she continued.
Wild said that "in order to move forward, we need answers and accountability regarding the cascading failures that led us to this moment."
"Our troops deserve nothing less than a complete and unvarnished truth," she added.
On Thursday, bombing at the Kabul airport killed 13 American soldiers and dozens of Afghan civilians.
The Islamic State militant group (ISIS) claimed responsibility for the attacks. In a speech on Thursday, Biden said that the U.S. would "respond with force and precision at our time, at the place we choose, in a moment of our choosing."
"Here's what you need to know—these ISIS terrorists will not win. We will rescue the Americans. We will get our Afghan allies out and our mission will go on," Biden said.
Biden and his administration have faced sharp backlash for its evacuation of Afghanistan after the country quickly fell to the Taliban earlier this month.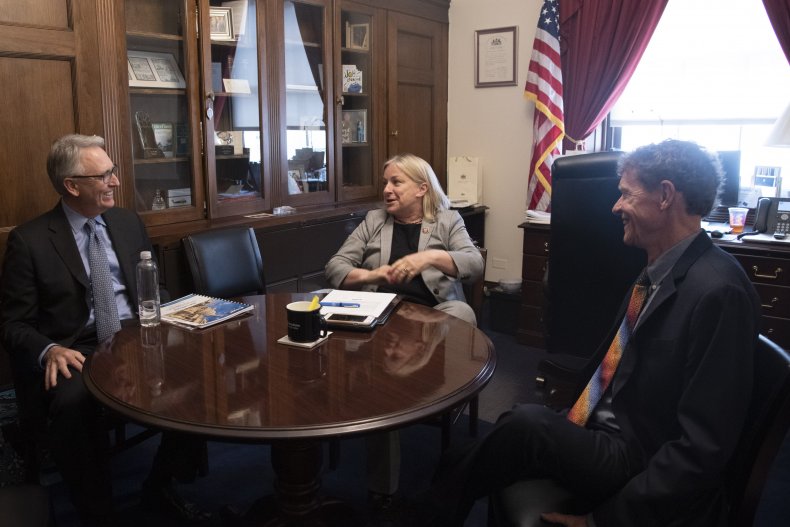 After the attacks in Kabul, criticism continued. On Thursday, Republicans blasted Biden over his decision to abandon the former U.S. airfield in Bagram, about 25 miles away from the Kabul airport. The Bagram Air Base was the largest U.S. military base in Afghanistan until troops left it in July. Biden contended Thursday that the military had concluded that "it was much wiser to focus on Kabul," over the Bagram Air Base.
In response to the attacks on Thursday, Senator Bob Menendez, a New Jersey Democrat, questioned the security that the Taliban had been providing at the airport.
"I understand that American personnel were among the casualties and my prayers are with the victims of this cowardly attack and their families. As we wait for more details to come in, one thing is clear: We can't trust the Taliban with Americans' security," Menendez said in a statement.
The White House did not immediately respond to Newsweek's request for comment on Friday.
Correction 12:45 PM 8/27/2021: An earlier version of this article included a photo incorrectly describing Texas Rep. Sylvia Rodriguez Garcia as Susan Wild.