Democratic Anger Toward Trump Higher In Washington Than Any Other Primary State So Far According to Exit Polls
Democratic voters in Washington state have the most anger towards President Donald Trump and his administration out of the six states that were voting in presidential primaries on Tuesday.
Trump provoked rage in 83 percent of voters casting ballots in Washington, according to an NBC News exit poll. A majority of voters in Missouri and Michigan also felt rage towards the administration, with 67 and 63 percent expressing hostility, respectively. Only 49 percent of Mississippi voters felt the same way, the lowest proportion reported in the states surveyed.
Exit polls from earlier primaries showed that an average of around two-thirds of Democratic voters had hostile attitudes about Trump, with around eight percent saying they had positive feelings.
The previous record high for anger was set in New Hampshire, where 79 percent or respondents expressing negative feelings towards the president. States that leaned heaviest towards Democrats tended to be angrier about the Trump administration.
Democrats in southern states were generally less angry about Trump. South Carolina voters were the least aggravated, with 47 percent admitting to anger.
Although dissatisfaction doesn't always rise to anger, a close look at Trump's approval ratings suggests that a large majority of Democrats are less than happy with Trump.
A Quinnipiac University poll released Monday showed that 95 percent of Democrats disapproved of Trump, with only 4 percent having a favorable view. Perhaps predictably, Republicans disagreed, with 89 percent feeling favorable towards the president and only 8 percent disapproving.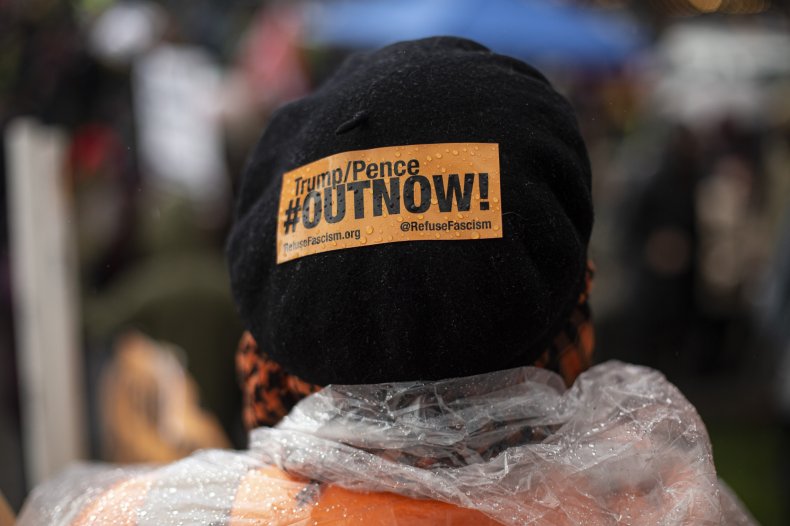 Trump has also expressed negative feelings towards Democrats in Washington state. Democratic Governor Jay Inslee was the recent target of the president's rage when Inslee made less than flattering remarks about Trump's handling of the ongoing COVID-19 coronavirus crisis after a phone call with Vice President Mike Pence.
"I just received a call from @VP Mike Pence, thanking Washington state for our efforts to combat the coronavirus," tweeted Inslee on February 27. "I told him our work would be more successful if the Trump administration stuck to the science and told the truth."
Pence later visited the state and exchanged compliments with Inslee afterwards, but Trump insisted he directed the vice president to not be "nice" because Inslee is a "snake."
"I told Mike not to be complimentary of the governor because that governor is a snake," Trump told reporters on Friday, according to The Hill. "I said, 'if you are nice to him, he will take advantage' and I would have said no. Let me just tell you we have a lot of problems with the governor... So, Mike may be happy with him, but I'm not."
Trump lost Washington to former Secretary of State Hillary Clinton by more than 16 percent in the 2016 election and the state is not expected to favor the president in 2020.